Browse Rehabilitation Centers in
Texas
Serenity Light Recovery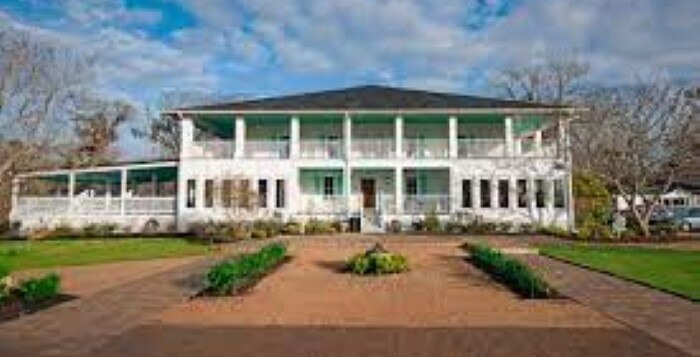 1820 County Road 36, Angleton, Texas, 77515
When clients seek help through Serenity Light, they will first work with their clinician and other members of their treatment team to understand the specific substance use disorder they are suffering from. This facility takes a trauma-informed approach to all addiction treatments. Their residential program, consisting of various therapies, lasts anywhere from 30 to 90 days. Some of the available services include faith-based recovery, family therapy, relapse prevention planning, 12-step meetings, individual and group therapies, cognitive behavioral therapy, biosound therapy, EMDR, equine therapies, SMART recovery, and yoga. In order to pay for these services, Serenity Light Recovery does accept some health insurance plans and has self-pay options available as well.
Levels of Care
MAT, IOP, Inpatient Treatment, PHP, Detox
---
Positive Recovery – Garden Oaks
513 Thornton Road, Houston, Texas, 77018
Positive Recovery Centers is an evidence-based addiction treatment program, offering clients access to healing services in an environment that promotes long-lasting sobriety. Clients who participate in the inpatient medical detoxification services or residential treatment will have access to supervision 24 hours a day. These programs are more comprehensive and focus on developing relapse prevention skills. Other available services include psychiatric care, family therapy, education, individual therapy, and support groups. The Garden Oaks location also offers a full array of outpatient programs that are still comprehensive but do not require 100% of the client's time and commitment. Clients who complete 30 days of treatment will be provided with a 1-year relapse guarantee, meaning that if relapse does occur, the individual is able to come back at no cost.
Levels of Care
Detox, Inpatient Detox, Inpatient Treatment, IOP, MAT, PHP, Sober Living
---
ADAPT Programs – Angleton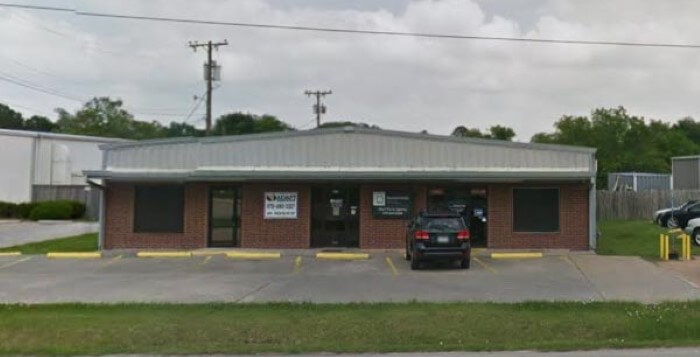 2512 North Velasco Suite 300, Angleton, Texas, 77515
The ADAPT Program in Angleton offers adult and adolescent clients the chance to participate in various outpatient treatments that are specifically designed to address their drug or alcohol addictions. Each treatment plan is customized to the individual, including services such as addiction education, individual therapy, family programs, medical monitoring if the individual is detoxing, spiritual guidance, and positive coping mechanism awareness. Clients will also be encouraged to participate in 12-step meetings and other supportive group therapies that give them the chance to work with their peers and discuss a wide variety of topics. ADAPT accepts some health insurance plans and Medicaid.
Levels of Care
IOP, MAT, Outpatient
---
Discovery Point Retreat – Waxahachie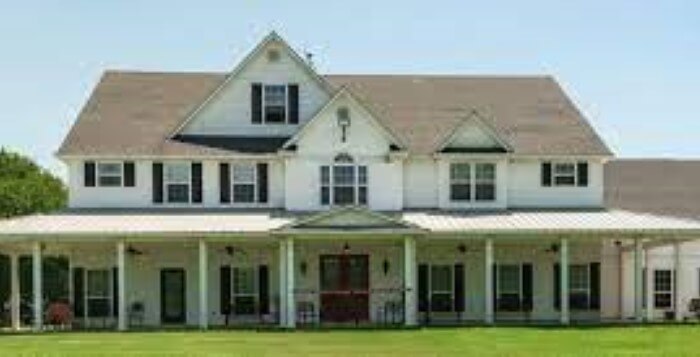 530 Hight Road, Waxahachie, Texas, 75167
Discovery Point Retreat has a few different locations around the state of Texas that provide various rehab programs aimed at treating chemical dependency. The Waxahachie location offers access to a healing residential environment where clients are able to commit 100% of their time to their recovery journey. Not only does this facility give access to 24-hour care and semi-private living spaces, but clients will also be provided with nutritional, chef-prepared meals, a game room, a pool, a gym and sports areas, outdoor recreational areas, and a seasonal fishing pond. While receiving drug or alcohol treatment, clients will participate in services such as cognitive behavioral therapy, dialectical behavior therapy, recreational activities, horse therapy, and creative arts programs. The length of stay for Discovery Point depends entirely on the individual client, but oftentimes the individual begins with residential treatment and then steps down to one of the available outpatient rehab programs as a form of easing the individual back into a life full of responsibility.
Levels of Care
MAT, IOP, Inpatient Treatment, PHP, Detox
---
Stonegate Center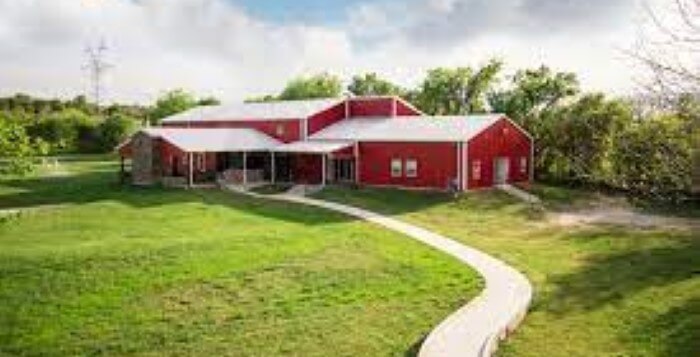 7510 FM 1886, Azle, Texas, 76020
Treatment programs through Stonegate Center combine evidence-based therapies with spiritual healing in order to treat clients as a whole. Gender-specific services are provided in a secluded, private facility, allowing each individual the chance to heal in a safe environment. Because Stonegate emphasizes the importance of whole-person healing, they provide a combination of behavioral health services and physical healing. Though they are Christian-based, Stonegate invites all types of spiritual healing while also offering addiction treatment services like nutritional guidance, yoga, equine-assisted therapy, individual counseling, small groups, medication management, meditation, and more. Residential treatment is held based on a 45-day or 90-day schedule.
Levels of Care
Sober Living, Inpatient Treatment, Detox
---
Kemah Palms Recovery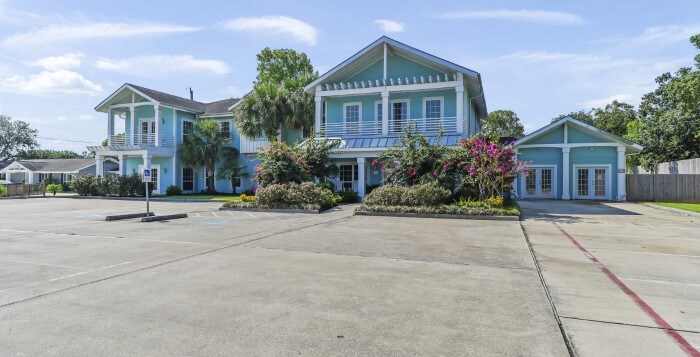 1013 Delesandri Lane, Kemah, Texas, 77565
The main goal of Kemah Palms is to provide their clients with the highest-rated drug rehab programs available. Their detox center offers round-the-clock withdrawal management services and supervision to ensure that each person gets through this process as safely as possible. Once the detox process is over, the individual client will work with their clinician to design a program that addresses all of their immediate and long-term needs and goals. Services will include individual and group therapies, CBT, DBT, motivational interventions, EMDR, 12-step meetings, psychotherapy, anger management classes, and massage therapy. All clients will also have access to extensive aftercare planning to ensure that they are maintaining their sobriety and working towards long-term recovery.
Levels of Care
Detox, Inpatient Detox, Inpatient Treatment, IOP, MAT, PHP, Sober Living
---
Summer Sky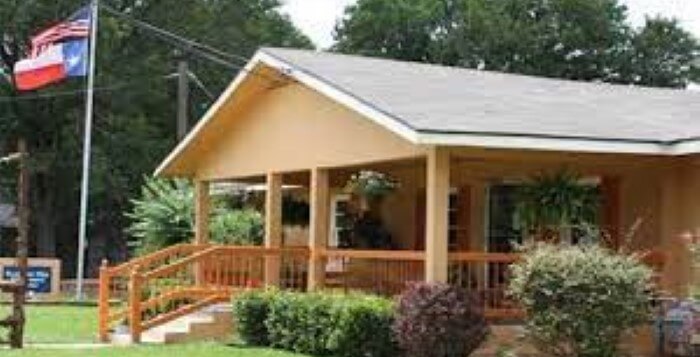 1100 North McCart Street, Stephenville, Texas, 76401
Summer Sky provides men and women with 30-day and 90-day residential substance abuse treatment programs that combine the spiritual, physical, and psychological needs of each client into their services. These services may include medication management in order to address possible withdrawal symptoms following detox, medical healthcare, horse therapy, various forms of therapy, relapse prevention training, and recovery support groups to name a few. Summer Sky also provides a unique holistic option: goat yoga. Along with providing individualized services to each client seeing as no two individuals are the same, Summer Sky does offer programs specific to individuals struggling with addiction to inhalants, suffering from one or more relapses, and programs specific to opioid abusers. Summer Sky works with most health insurance providers, but they also accept forms of private pay.
Levels of Care
Detox, Inpatient Treatment, IOP, MAT
---
Sage Recovery and Wellness Center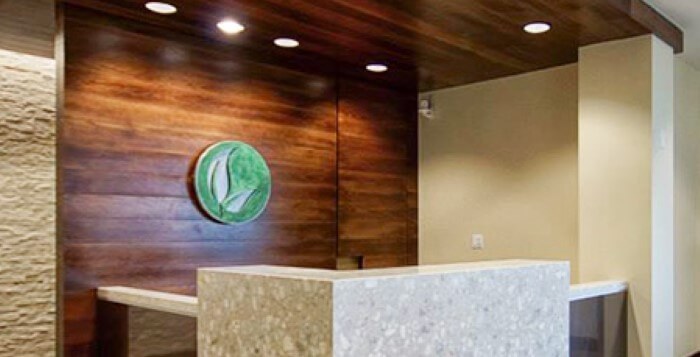 7004 Bee Caves Road Suite 2-200, Austin, Texas, 78746
Sage Recovery and Wellness Center is a Texas drug treatment provider that offers outpatient and inpatient services to their clients. Though each program may look different depending on the needs and goals of each client, the overarching goal is to help all clients develop positive coping skills and learn mindfulness so that they can continue healing and maintaining their sobriety even after the program ends. Because they accept adolescent and adult clients, Sage Recovery takes a family-centric approach and encourages all loved ones to play an active role in the recovery process.
Levels of Care
MAT, IOP, PHP, Residential Treatment
---
Origins Recovery Centers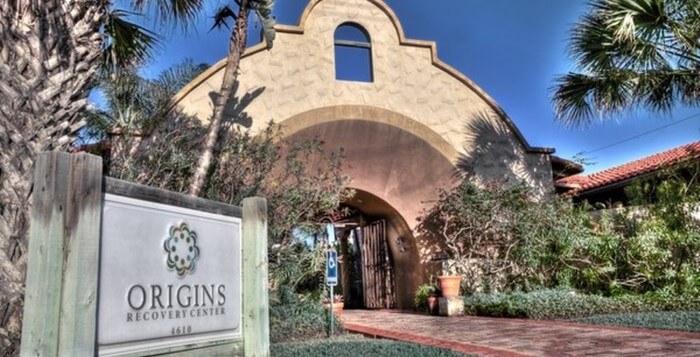 4405 Padre Boulevard, South Padre Island, Texas, 78597
Origins Recovery Centers provide alcohol and drug treatments that not only address specific symptoms of the substance abuse but also touch every aspect of the client's life and family. All of the services available are trauma-informed and gender-specific, allowing for specialized attention to be placed upon each unique client. Every single person who seeks help through this treatment facility is going to participate in various assessments. This allows the clinician and other members of the treatment team to pinpoint the areas in their life that are in need of help. Available services may include nutritional guidance, psychological interviews, group psychotherapy, individual counseling, psychoeducational groups, CBT, motivational interviewing, DBT, brain recovery, EMDR, and recreational therapies. A typical day will also include some form of morning meditation and other wellness activities throughout the day.
Levels of Care
MAT, Outpatient, Inpatient Treatment
---
Solutions of North Texas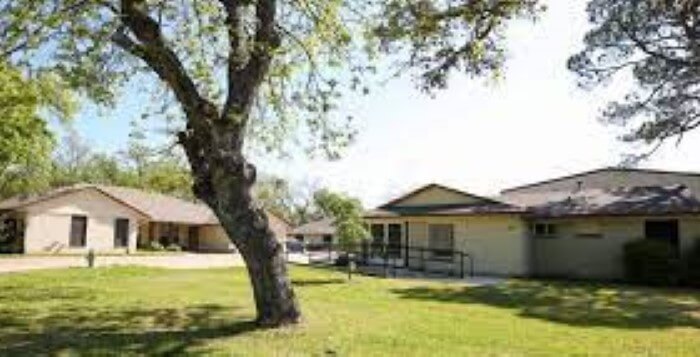 1516 North Ruddell Street, Denton, Texas, 76209
Solutions of North Texas values the support that family members can provide when it comes to treating an individual's substance abuse condition. Because addiction is a disease, and it is often a familial disease, this addiction treatment center prioritizes family-inclusive programs. Some of the other treatments available include faith-based services, peer support, 12-step work, life skills training, case management, education services, recovery mentorship, and community service. While in treatment, clients will be encouraged or required to actively look for employment, work with a sponsor, participate in various chores, and adhere to a curfew. Clinical therapies will be used to discuss topics such as finding meaning, support systems, family dynamics, and coping with different triggers. For the residential program, clients are encouraged to remain anywhere from 90 days to a year.
Levels of Care
IOP, PHP, Residential Treatment
---
Crossroads of San Antonio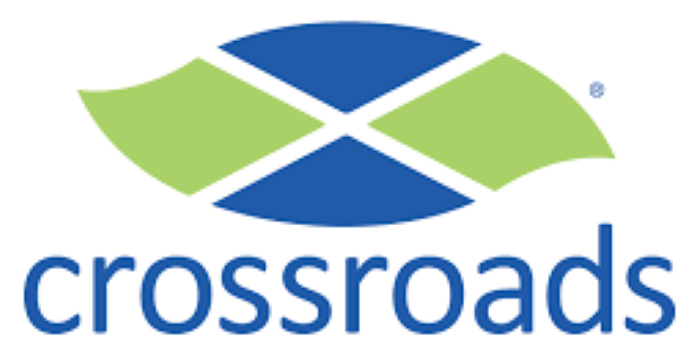 5121 Crestway Drive Suite 200-B, San Antonio, Texas, 78239
Crossroads of San Antonio is an outpatient medication-assisted rehab facility that provides different FDA-approved medications in order to treat withdrawal symptoms due to opioid abuse. These withdrawals are often extremely uncomfortable and may lead to a relapse or overdose. In order to address these symptoms effectively and safely, clients will be assessed by a team of medical professionals and then may be prescribed methadone or Suboxone. Clients will also have access to individual and group therapy options to increase their motivation, connect them with their peers who are also suffering from opioid addiction, and increase the client's commitment to recovery. If the individual needs more specialized treatments, they will be referred elsewhere. Crossroads of San Antonio accepts different forms of health insurance, Medicare, and Medicaid for their services.
Levels of Care
MAT, Outpatient
---
Nexus Recovery Center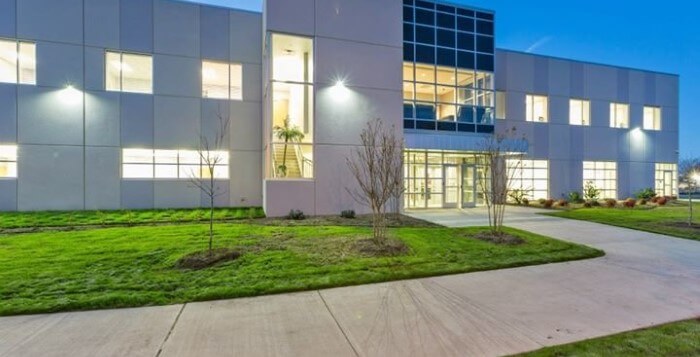 8733 La Prada Drive, Dallas, Texas, 75228
Nexus Recovery is a community-based drug and alcohol rehab center that works with clients of all ages in order to reduce the threat that mental health problems and substance abuse have on the community. All services are trauma-informed. Women, specifically, are provided with a residential program that offers care anywhere from 5-90 days, including services for women who are pregnant or have young children. Nexus Recovery also provides services for clients needing medical detoxification, withdrawal management, or medication assistance. Because each client is different, the treatment services used will be different. There are various evidence-based therapies, educational programs, and holistic treatments used to address the needs of each individual seeking help.
Levels of Care
Detox, Inpatient Treatment, MAT, Outpatient
---
Starlite Recovery Center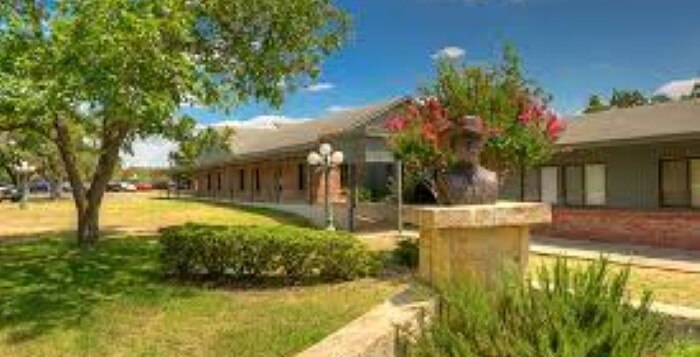 230 Mesa Verde Drive East, Center Point, Texas, 78010
When it comes to treating clients with drug or alcohol addiction, Starlite Recovery attacks the problem through the belief that addiction is a whole-body disease. Because of this, every single program addresses the entire client and their close friends and family. Services are available to men and women over the age of 18 and include 12-step meetings, CBT, DBT, medication management, and experiential activities. Starlite also caters to members of the LGBTQ+ community and active-duty military or veterans. All clients will participate in different group therapies each day that discuss topics like defense mechanisms, healthy coping techniques, setting boundaries, and creating meaning within their recovery.
Levels of Care
MAT, Outpatient, Residential Treatment
---
Fort Behavioral Health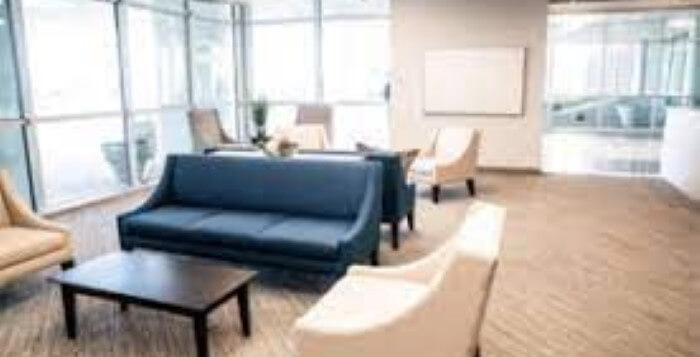 7140 Oakmont Boulevard, Fort Worth, Texas, 76132
Fort Behavioral Health is a facility that works with adults and adolescents. Some of the treatment services used include CBT, different therapies, 12-step meetings, somatic experiencing, and motivational interviewing. All programs are gender-specific, allowing clients to develop trusting and trauma-sensitive relationships with their treatment team and peers. Though they are able to provide addiction treatments for many substances, Fort Behavioral Health does have specific programs designed to address the needs of men and women struggling with heroin or other opioids. Clients will have access to private living spaces, a full-size gym, and various other amenities that allow each individual to make the most of their time in treatment.
Levels of Care
Detox, Inpatient Detox, Inpatient Treatment, IOP, MAT, PHP
---
Greenhouse Treatment Center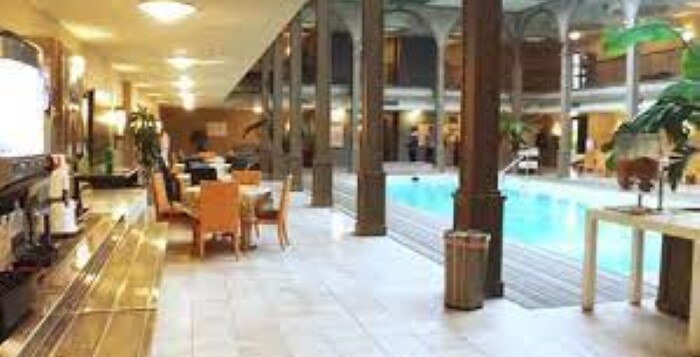 2301 Avenue J, Arlington, Texas, 76006
Along with providing totally individualized services and programs for each client, Greenhouse Treatment Center also provides access to a team of highly trained individuals who emphasize personal and familial healing through long-term recovery programs. Because the Arlington location only offers outpatient services, clients will primarily work through individual, group, and family therapies. The level of outpatient care a client enrolls in determines the number of hours each week that they are required to receive treatment at the facility. This allows clients to pick the schedule that best fits their outside responsibilities. They will also participate in aftercare planning to ensure that even after their program ends, they are still receiving support and care during crisis situations.
Levels of Care
IOP, MAT, Outpatient, PHP, Sober Living
---
Sundown Ranch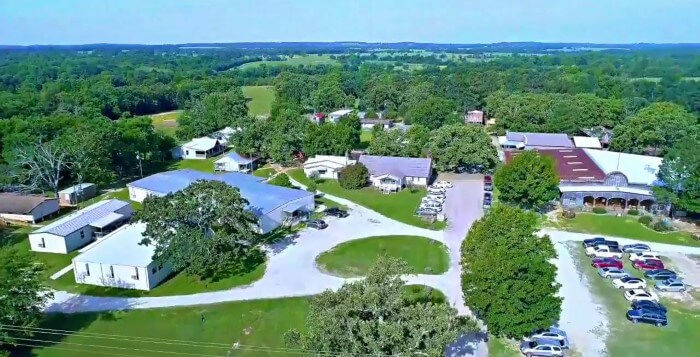 3120 VZ County Road 2318, Canton, Texas, 75103
Sundown Ranch is an addiction treatment center that specializes in addressing the needs of adolescents between the ages of 12 and 17. The main program offered combines 12-step principles with evidence-based therapies like cognitive behavioral therapy, education, and individual counseling sessions. Clients will also participate in services like group therapy, primary medical care, nutritional services, family therapies, and various recreational activities. Other available programs include spiritual guidance, trauma resolution, relapse prevention training, ropes courses, and discharge planning. The goal is to provide clients with a healing environment where they can connect with people their age, discuss similar experiences, and hold one another accountable throughout the entire process.
Levels of Care
MAT, Residential Treatment
---
Tropical Texas Behavioral Health – Edinburg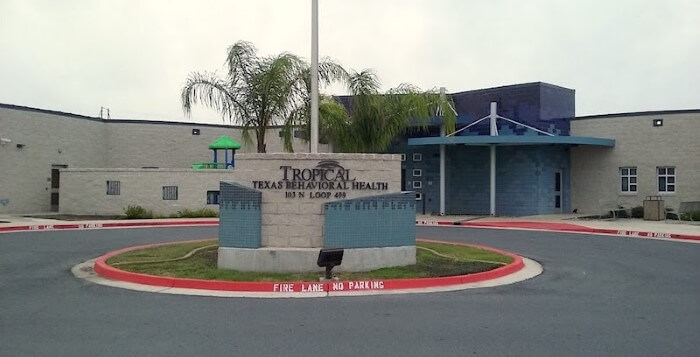 1901 South 24th Avenue, Edinburg, Texas, 78539
Tropical Texas Behavioral Health is a community mental health organization. Though they do have several different locations around the state of Texas, the Edinburg location is where their outpatient services for substance abuse are provided. The main goal of outpatient services through Tropical Texas is to empower each individual throughout the recovery journey and to help ease them back into more and more independence and responsibility. Clients will participate in a variety of therapy programs, customized to meet their individual needs. Tropical Texas Behavioral Health accepts most insurance plans, Medicare, Medicaid, and self-pay based on a sliding fee scale to make sure that all services are affordable regardless of an individual client's financial situation.
Levels of Care
Outpatient
---
Sante Center for Healing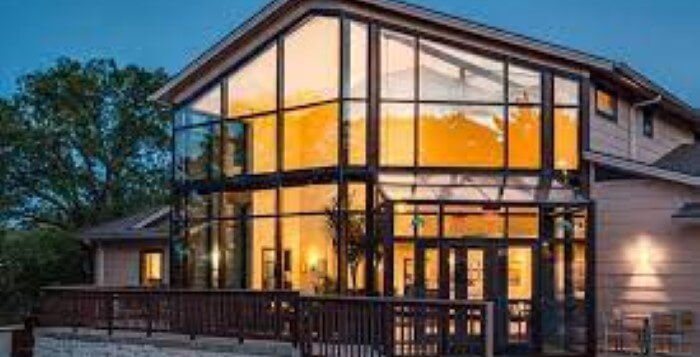 914 Country Club Road, Argyle, Texas, 76226
Sante Center for Healing is a trauma-informed, evidence-based facility that provides access to highly trained addiction specialists and comprehensive addiction treatments that are customizable and promote long-term wellness for each individual. Clients will participate in individual, group, and family therapies. Their programs may also consist of medication management, intensive workshops, experiential activities, EMDR, CBT, DBT, neurofeedback, psychodrama, relapse prevention skills training, a ropes course, and yoga. The goal is to make sure that the entire client is treated by including the most effective services available. Sante Center does also offer a course on maintaining boundaries outside of recovery as well as developing coping mechanisms that can help to increase a client's ability to manage triggers.
Levels of Care
Detox, IOP, MAT, Outpatient, Residential Treatment, Sober Living
---
Standards for Inclusion
Each addiction treatment center on this page has: (a) The Gold Seal of Approval from the Joint Commission for addiction services or CARF Accreditation (b) Composite online review score of 3.5/5 stars or better, (c) Robust substance abuse treatment programs.
We assign letter grades to each center based on their cumulative online review ratings:
A = 4.3 – 5 Stars

B = 3.5 – 4.2 Stars

C = 2.6 – 3.4 Stars

D = 2 – 2.5 Stars

F = 2 Stars
Find More Facilities Nearby