Browse Rehabilitation Centers in
Tennessee
Samaritan Recovery Community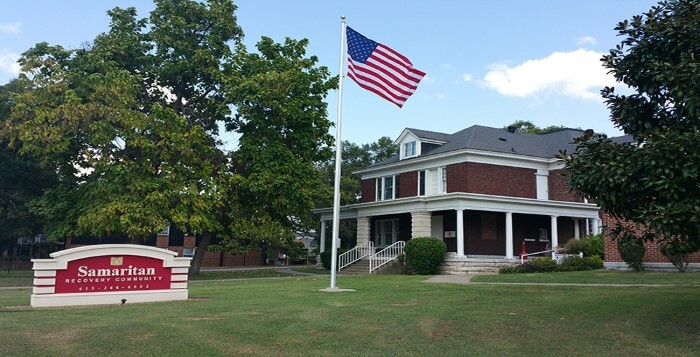 319 South 4th Street, Nashville, Tennessee, 37206
The Samaritan Recovery Community is a not-for-profit organization that provides affordable programs that are paid through self-pay or different forms of health insurance. Along with family-inclusive programs, Samaritan also offers coping skill development, psychosocial assessments, individual and group therapies, nutritional guidance, 12-step meetings, aftercare planning, and DUI education. Upon admission, each client will work with a multidisciplinary treatment team that includes social workers, addiction specialists, counselors, nutritionists, and more. Once the underlying problems and addiction are treated, clients can then participate in job readiness programs and other services that help them develop tools and coping skills necessary for maintaining long-term sobriety.
Levels of Care
Inpatient Treatment, IOP, MAT, Outpatient, Partial Hospitalization
---
JourneyPure – Tennessee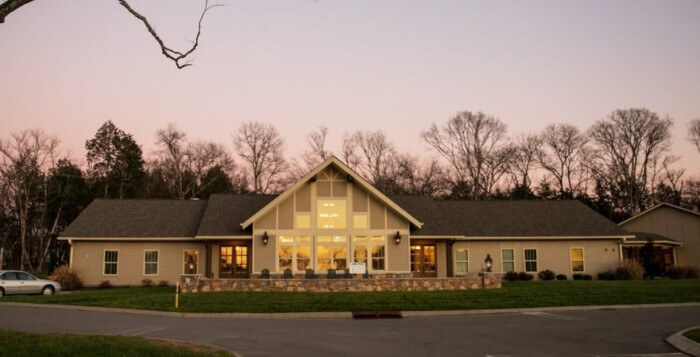 5080 Florence Road, Murfreesboro, Tennessee, 37129
Addiction treatment through JourneyPure involves a wide array of services based on the individual need of the client. Clinicians and treatment teams will look at the client's past, their medical history, co-occurring disorders, and any other factors that may be of note when it comes to designing their treatment program. Services include medication management, art therapy, music therapy, equine-assisted treatments, cognitive behavioral therapy, yoga, relapse prevention, recovery coaching, trauma-informed care, family therapy, social bonding, a ropes course, dialectical behavior therapy, mindfulness, and adventure therapy. Virtual support groups are offered several times each week as well, allowing individuals in treatment to continue receiving care during crisis situations or when they are unable to make it to the facility.
Levels of Care
MAT, Outpatient, Detox
---
Cornerstone of Recovery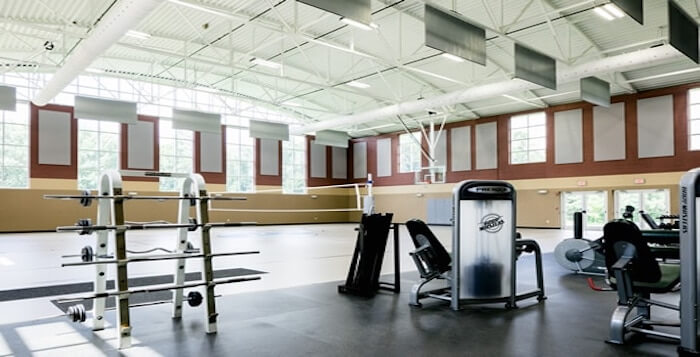 4726 Airport Highway, Louisville, Tennessee, 37777
Substance abuse treatment services through Cornerstone of Recovery are primarily evidence-based, meaning that all clients will be treated by the most effective, scientifically-backed therapies available. Because they are able to provide access to so many different options, people seeking help at Cornerstone are treated as a whole. Clients will also be encouraged to participate in family programs and discharge planning to ensure that all aspects of their life are being treated and maintained long-term. Cornerstone is also able to provide very specialized services to men and women who have tried to get sober before but may have relapsed and need help again. Payment options available through Cornerstone of Recovery include most major health insurance providers.
Levels of Care
MAT, IOP, Sober Living, Inpatient Treatment, PHP, Detox
---
Spring 2 Life Recovery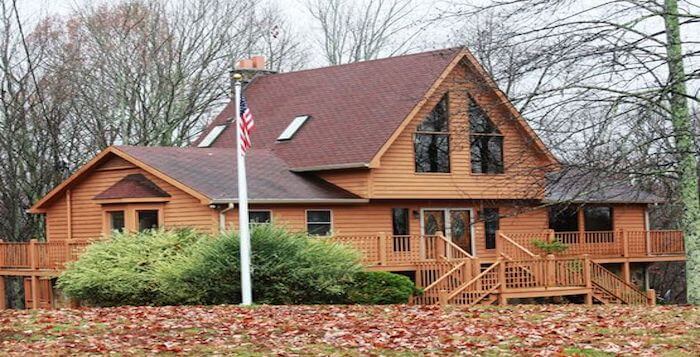 3180 Hill Creek Road, Woodbury, Tennessee, 37190
This treatment center is a Christian-based, nonprofit organization that works with adult men. In order to address the drug abuse or alcohol addiction these men struggle with, Spring 2 Life provides access to substance abuse services that combine both non-12-step, evidence-based therapies with spiritual guidance through Christian beliefs. The main emphasis of these programs is to help clients grow and develop a support system through the church. Their entire program is based on 7 principles and a list of non-negotiables that clients must follow. As a residential facility, clients receive 24-hours of medical care and live in a drug treatment facility that promotes a healing environment.
Levels of Care
Inpatient Treatment
---
Magnolia Ranch Recovery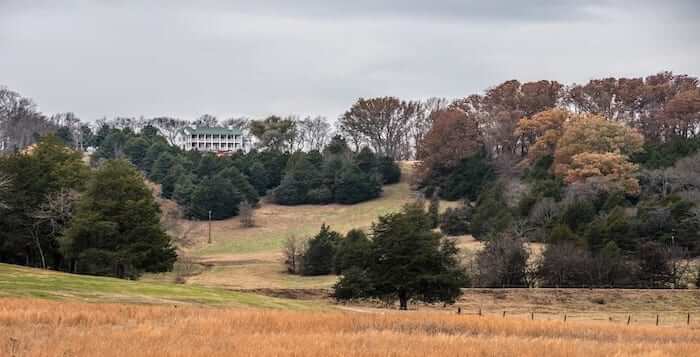 39 Stevens Hollow Road, Taft, Tennessee, 38488
As a residential drug and alcohol rehab program, Magnolia Ranch provides a safe haven or all men and women. This safe haven allows each individual the chance to heal and develop the coping skills that help manage triggers and possible relapses. Clients live in semi-private spaces, participate in nightly fireside talks, 56 hours of group and individual therapies each week, 17 horses to work with, and so much more. Along with a clinical schedule, each individual will have the time to explore, participate in various activities, and learn how to have fun while living a sober life.
Levels of Care
IOP, PHP, Residential Treatment, Sober Living
---
Pax Memphis Recovery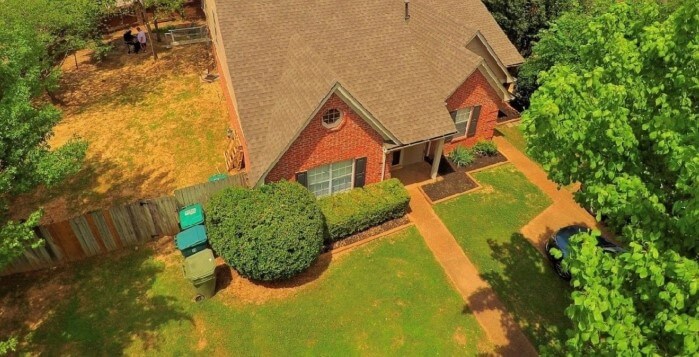 4918 William Arnold Road, Memphis, Tennessee, 38117
PAX Memphis combines drug and alcohol treatments with mental health treatments in order to provide the most well-rounded program possible to each Tennessee resident seeking help. As an outpatient treatment provider, PAX Memphis offers a number of weekly group therapies, relapse prevention training, family therapy, medication assistance, individual therapy, psychiatric treatments, mindfulness training, meditation, and any other treatment options that may be beneficial in addressing the individual client's specific needs. The MAT program that this facility offers is meant to address withdrawal symptoms that adult clients may be experiencing due to opioid addiction. Though they work with clients suffering from all types of substance use disorders, the MAT program is specific for clients addicted to prescription drugs, heroin, OxyContin, fentanyl, and various other opiates. PAX Memphis accepts most major health insurance providers.
Levels of Care
IOP, MAT, Partial Hospitalization
---
Freeman Recovery Center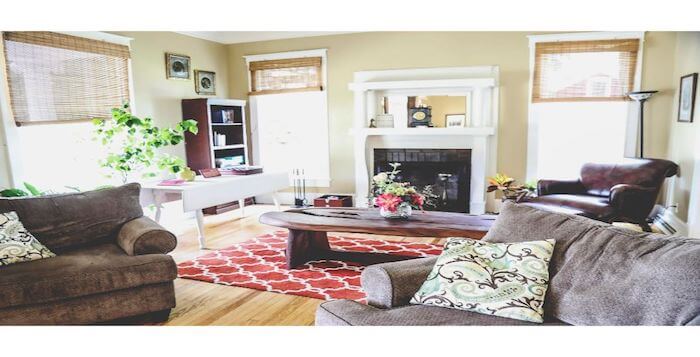 410 Center Avenue, Dickson, Tennessee, 37055
The Freeman Recovery Center is an evidence-based recovery program that provides Tennessee residents with a full continuum of care in order to meet their specific needs. Clients' schedules will mostly consist of different therapies, both in group settings and individually with an assigned clinician. Though Freeman Recovery offers many different treatment plans, clients have access to services such as 12-step recovery groups, community service participation, family therapy, CBT, experiential therapies, relapse prevention planning, and medication management. Tennessee residents will also have access to medication assistance, housing assistance, and job services. When it comes to treating clients on an outpatient basis, each individual will be able to participate in groups that allow them to develop relationships with their peers, hold one another accountable, and learn from each other.
Levels of Care
Detox, IOP, MAT, Outpatient, PHP, Residential Treatment, Sober Living
---
CADAS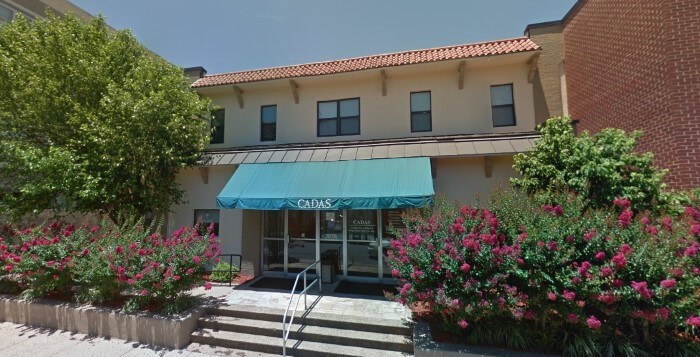 207 Spears Avenue, Chattanooga, Tennessee, 37405
Though CADAS provides access to many different behavioral healthcare options, all of their programs include some type of 12-step participation. Clients participating in withdrawal management programs or residential care will have access to 24 hours of supervision and medical care. Services include meditation, relaxation training, group therapies, individual therapy, weekly reviews, life skills training, psychoeducation, motivational interviewing, relapse prevention, therapeutic activities, gender-specific counseling, and recreational activities. Medication assistance is also available as well as programs specific to adolescents struggling with addiction and mental health problems. CADAS encourages loved ones to participate in family-inclusive programs so that the person's entire life is addressed.
Levels of Care
Detox, IOP, MAT, Residential Treatment, Sober Living
---
Buffalo Valley – Hohenwald

501 S Park Ave, Hohenwald, Tennessee, 38462
Buffalo Valley does more than just treat alcohol and drug addiction. This organization also provides access to emergency shelters, sober living apartments and transitional housing, and permanent job and housing assistance. When it comes to treating addiction, Buffalo Valley views it as a progressive disease that requires continuous support. Services utilized to address the symptoms of these addictions include various types of therapy, 12-step meetings, psychiatric care, motivational enhancement, recreational activities, education, and clinical case management. The goal is to address the entire client, through the body, mind, soul, and spiritual needs. Not only does this help to treat their addiction, but it also prepares them to live a successful, abstinent life.
Levels of Care
Detox, IOP, MAT, PHP, Residential Treatment
---
Frontier Health – Holston Counseling Center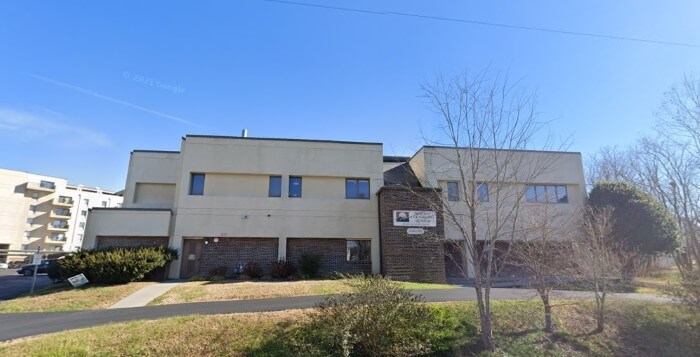 1570 Waverly Road, Kingsport, Tennessee, 37664
Frontier Health's Holston Counseling Center provides access to outpatient treatment services that address substance abuse and mental health conditions simultaneously. This facility treats clients of all ages, from children to young adults to adults. Treatment options include case management, education, medical evaluations, psychiatric care, health and wellness education, relapse prevention, and discharge planning. While addressing the specific symptoms of addiction, clients are also offered access to community services and programs that address all of their individual recovery goals. Frontier Health does also provide a very specific program for older adults seeking help as well.
Levels of Care
MAT, Outpatient
---
Rolling Hills Hospital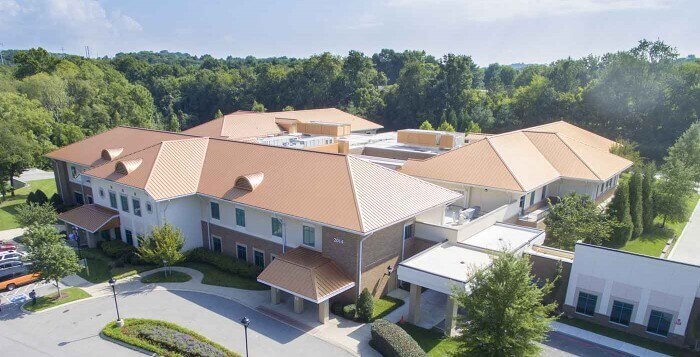 2014 Quail Hollow Circle, Franklin, Tennessee, 37067
Rolling Hills Hospital works with adolescents, adults, and older adults to provide all types of behavioral healthcare services. The overall goal of offering so many services is to ensure that each individual client is provided with a variety of treatment options that work together to address all areas of need. This includes addressing the symptoms of addiction, the underlying causes, and areas within their life that have been affected by drug or alcohol abuse. Some of the therapies offered include individual therapy, group counseling, family programs, dialectical behavior therapy, CBT, education, art therapy, medication management, and electroconvulsive therapy. These therapies help clients set goals for themselves, develop support systems through their peers and treatment teams, and learn important skills that can help clients remain abstinent. Rolling Hills Hospital works with most health insurance providers as well as accepts Medicare for their services.
Levels of Care
IOP, Outpatient, Inpatient Treatment, PHP
---
Mirror Lake Recovery Center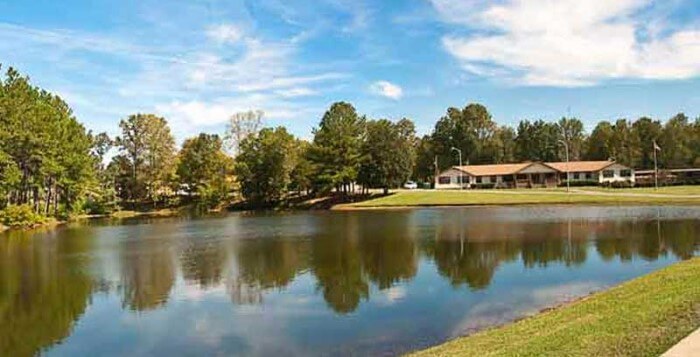 999 Girl Scout Road, Burns, Tennessee, 37029
Mirror Lake Recovery treats addiction as a hospital would treat any disease. Once they are able to identify the symptoms of addiction, clients work together with their team to pick various services that address all of those symptoms and the entire client as a whole. Mirror Lake also believes that in order for services to be effective, clients and their treatment team must work together. Services are for men and women over the age of 18. The main forms of treatment in each of these programs are CBT, individual and group therapies, 12-step programs, experiential therapy, and extensive discharge planning. The residential program also includes medication management, faith-based services, aftercare treatment, and family-inclusive programs. Mirror Lake also works with veterans and is able to provide very specific, trauma-informed care.
Levels of Care
Detox, MAT, PHP, Residential Treatment
---
The Ranch Tennessee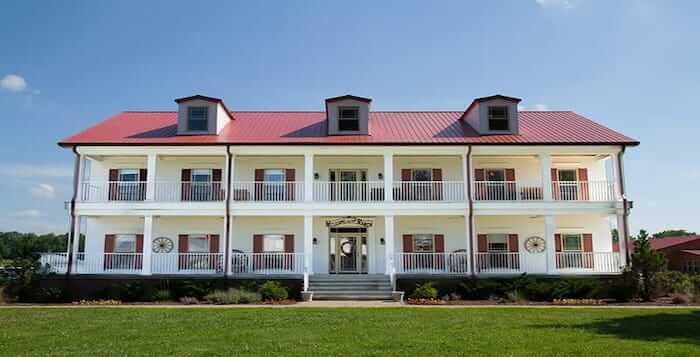 6275 Pinewood Rd, Nunnelly, Tennessee, 37137
The Ranch Tennessee utilizes a combination of evidence-based therapies with other, more experiential services in order to treat each of their client's specific needs. The Ranch knows that recovery is a long-term process, which means that they give their clients a chance to take control of this process and work at their own pace. All programs are individualized and address the entire person as a whole. Some programs are gender-specific and treat each person through 12-step facilitation, CBT, DBT, individual therapy, group therapy, EMDR, equine-assisted treatments, motivational interviewing, life skills training, psychodrama, relapse prevention, and nutritional guidance. The Ranch also provides access to extensive family education and therapies that help them to understand their loved one's addiction and how to deal with it within the home.
Levels of Care
MAT, Outpatient, Inpatient Treatment, Detox
---
Standards For Inclusion
Each addiction treatment center on this page has: (a) The Gold Seal of Approval from the Joint Commission for addiction services, CARF Accreditation, and/or has been verified by SAMHSA (b) Composite online review score of 3.3/5 stars or better, (c) Robust substance abuse treatment programs.
A = 4.3 – 5 Stars

B = 3.5 – 4.2 Stars

C = 2.6 – 3.4 Stars

D = 2 – 2.5 Stars

F = 2 Stars
Find More Facilities Nearby
Tennessee Addiction Recovery Support
Narcotics Anonymous: This specific website provides information to Tennessee residents seeking access to meeting times and locations of 12-step support groups around the entire state. People looking for drug addiction support will be able to find meetings closest to them as well as find meetings that best fit their specific needs. This website also provides information regarding community events and different resources that may be helpful.

Tennessee Al-Anon: Al-Anon meetings provide support to family members of individuals suffering from drug addiction. Substance abuse has many negative effects on the individual as well as the individual's closest friends and family members. This website gives them access to meeting times and locations as well as community-led events and other family-friendly resources.

Department of Mental Health and Substance Abuse Services: As a government-run website, the Department of Mental Health and Substance Abuse Services provides access to vetted information about financial assistance programs for treatment, various services that can be provided to Tennessee residents, crisis services, recovery support, and so much more. This website offers a long list of resources and information that can be helpful to the public.

Tennessee Chamber of Commerce and Industry: This website offers a long list of addiction resource information such as crisis lines, treatment information, support resources, and resources local to specific cities throughout the entire state.