Browse Rehabilitation Centers in
Kentucky
Robert Alexander Center for Recovery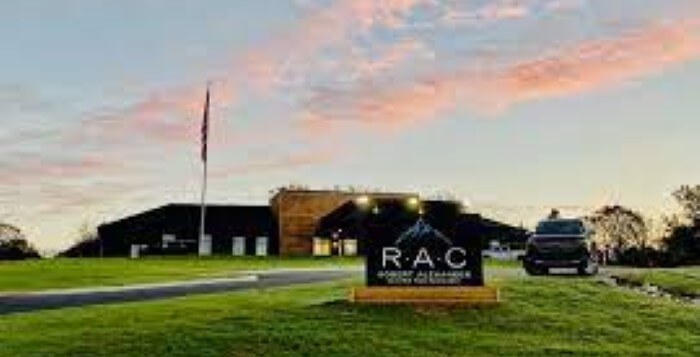 130 Hope S, Mt Washington, Kentucky, 40047
Robert Alexander Center for Recovery (RAC) values each of their client's unique experiences and needs, which is why they work to create individualized, evidence-based addiction treatment plans for each person seeking help. They specialize in treating alcohol, opioid, cocaine, heroin, and meth addiction and serve several areas throughout Kentucky, increasing accessibility to drug rehab in the community. Though they offer several different levels of care, family programs are an important aspect of treatment through RAC so that clients and their loved ones can work together to improve relationships, living environments, and overall well being.
Levels of Care
Aftercare, Detox, Inpatient Detox, IOP, Outpatient, PHP, Residential Treatment
---
Stepworks Recovery Centers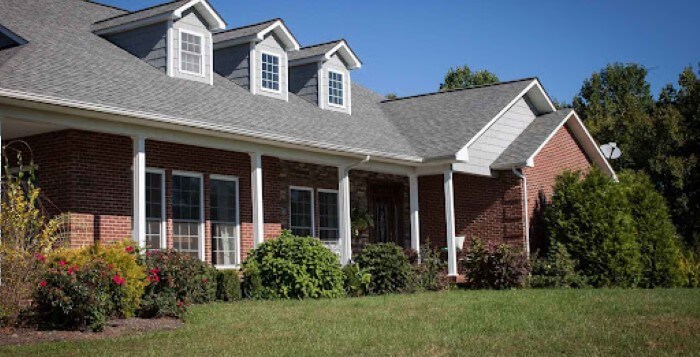 3825 Marydell Road, London, Kentucky, 40741
Stepworks Recovery Centers serves Bowling Green, Crowne Pointe, London, and Nicholasville in Kentucky. Having expanded its programs and services across the state, Stepworks is better able to treat the needs of more people who are struggling with alcohol or drug addiction. They are a medication-assisted treatment facility and are able to work with clients struggling with withdrawal symptoms or cravings through Suboxone, Buprenorphine injections, and Vivitrol. Stepworks also offers a 30-day residential program for people suffering from bacterial infections that are receiving antibiotics through an IV or PICC line. This program ensures that clients with drug-related infections are able to get a jumpstart on their addiction treatment program in a setting that allows for 24/7 medical supervision.
Levels of Care
Detox, IOP, MAT, Residential Treatment, Sober Living
---
Center for Behavioral Health – Frankfort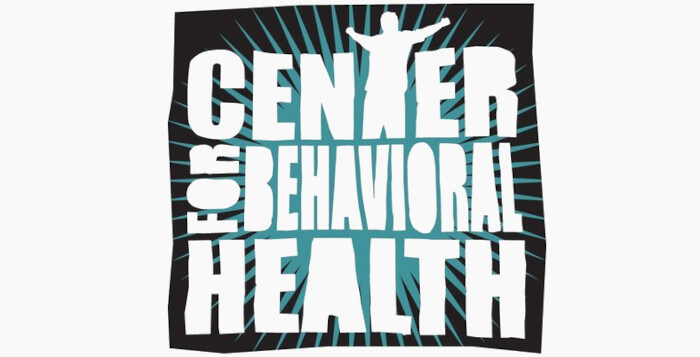 2225 Lawrenceburg Road Building C, Frankfort, Kentucky, 40601
Center for Behavioral Health in Frankfort is an opioid use disorder treatment facility that provides clients with affordable medication-assisted treatment options, such as Suboxone and Vivitrol amongst others. Their website outlines specific prices for assessments and individual or group therapy sessions, and this may change depending on the specific client's situation. Though they are able to help clients struggling with other types of substance abuse disorders, Center for Behavioral Health is uniquely specialized in treating opioid use disorders.
Levels of Care
MAT, Outpatient
---
Crossroads Recovery Center – Somerset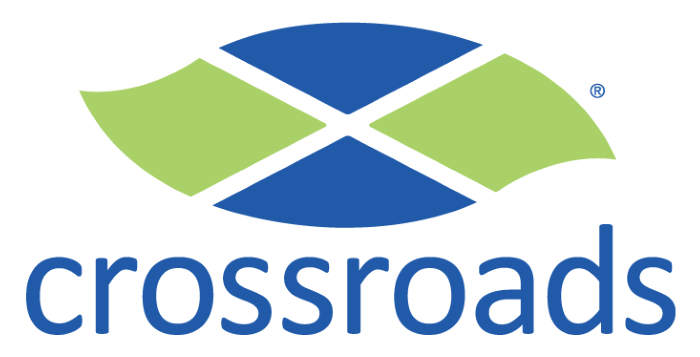 607 Clifty Street, Somerset, Kentucky, 42503
Crossroads Treatment Center is a medication-assisted treatment facility, specializing in opioid use disorders and medication options that can help clients through withdrawal. Though their services stop at medication and individual counseling, they are able to refer clients out if they are in need of other programs or services. On-site doctors and nurses are able to supervise clients at all times and ensure that they receive medical care when necessary.
Levels of Care
MAT, Outpatient
---
JourneyPure – Elizabethtown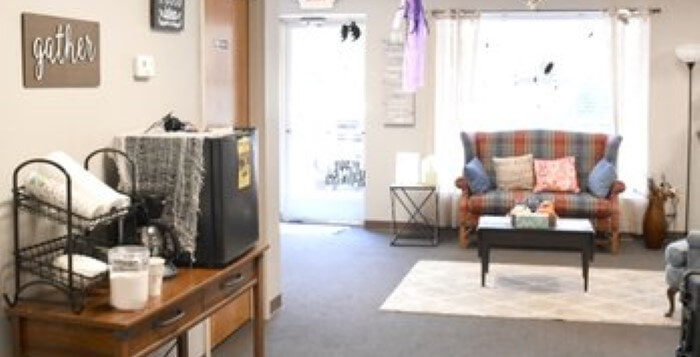 400 Ring Road Suite 155, Elizabethtown, Kentucky, 42701
Though JourneyPure does offer medication assistance and management, this makes up a very small portion of their programs. The staff knows that medication may be good at withdrawal management, but in order to provide clients with the best chances at successfully remaining sober long-term, treatment programs need to be comprehensive. This is why they also offer intensive trauma therapies, individual and group therapies, holistic or experiential treatment options, and life planning. When clients graduate from their program, they will be able to participate in the Alumni App which connects JourneyPure's clients and staff together to ensure that they have support even once the program is finished.
Levels of Care
Detox, IOP, MAT, Residential Treatment
---
Shepherds Shelter – Ross Rehab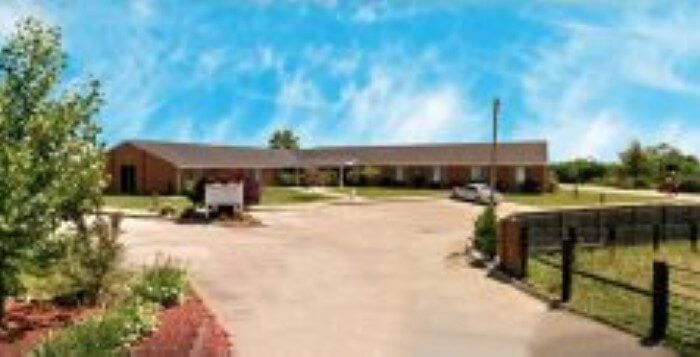 236 Bridget Drive, Mount Sterling, Kentucky, 40353
Shepherds Shelter is a 56-bed, faith-based facility that works with the community to provide private and effective residential treatment to those in need. This is a male-only facility for individuals over the age of 18. As a 12-step program, Shepherds Shelter works with their clients to address the spiritual and emotional aspects of healing through Recovery Dynamics education, relapse prevention, 12-step meetings, daily living skills, and various medical healthcare services.
Levels of Care
MAT, Residential Treatment
---
Ultimate Treatment Center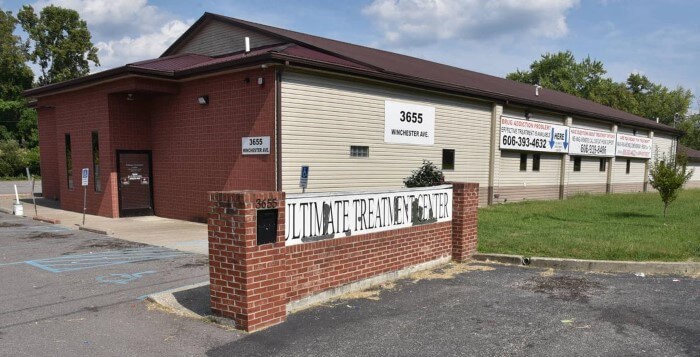 3655 Winchester Avenue, Ashland, Kentucky, 41101
As a medication-assisted treatment facility, Ultimate Treatment Center works with clients struggling with addiction to prescription opioids, heroin, and alcohol. Clients have access to Suboxone, Naltrexone, and more. Their treatment programs also include case management and psychotherapy to create a more well-rounded program rather than only having access to medications. The psychotherapeutic services offered at Ultimate Treatment Center are individualized to the specific needs of the client but may include dialectical behavior therapy, cognitive behavioral therapy, motivational interviewing, reality therapy, and various family and group counseling sessions.
Levels of Care
MAT, Outpatient
---
Daviess Treatment Services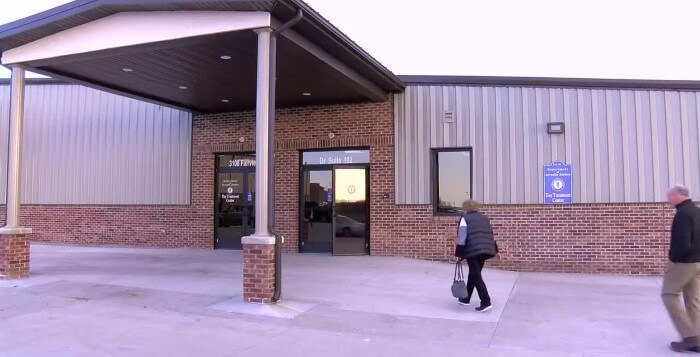 3032 Highway 144, Owensboro, Kentucky, 42303
Daviess Treatment Services provides recovery programs for those struggling with addiction to alcohol, opioids, and other substances. Because they offer so many different levels of care and customizable options, Daviess works to meet each client where they are rather than trying to fit them into their program. This means that clients work with their treatment team to determine which plans and services will be most effective. Different options available are cognitive processing therapy, SMART Recovery, educational groups, family programs, creative writing, hypnotherapy, yoga, and various exercise and recreational options.
Levels of Care
Detox, IOP, MAT, Outpatient, PHP, Residential Treatment
---
Covington Treatment Center
1450 Madison Avenue, Covington, Kentucky, 41011
Covington Treatment Center is an opioid addiction treatment facility, providing services such as medication assistance, individual therapy, group counseling, family programs, and medical services. If their clients require more comprehensive programs, they will refer out to trusted rehab centers. Each client will work with a treatment team that specializes in opioid use disorders to ensure they receive the highest level of care possible. These programs are affordable, ensuring that clients are able to receive all aspects of care despite their income or ability to pay for separate services.
Levels of Care
MAT, Outpatient
---
Behavioral Health Group – Hazard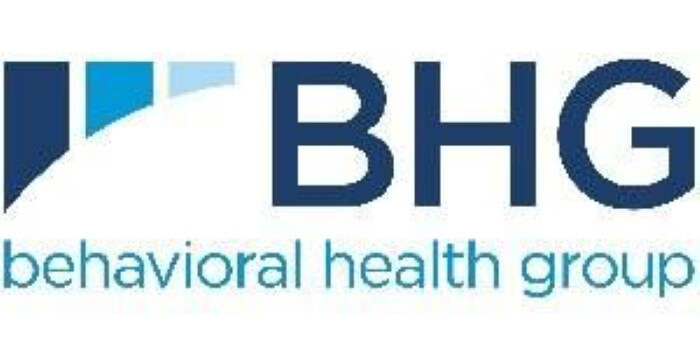 48 Independence Drive, Hazard, Kentucky, 41701
Behavioral Health Group is primarily a medication-assisted treatment facility, offering both Buprenorphine and Suboxone as withdrawal management medications. They do also offer cognitive behavioral therapy in individual, group, and family settings. Clients work with their own team of clinicians, doctors, nurses, and peer support staff to ensure that all needs are being met. Though they do accept Medicaid and most private insurances, BHG also offers sliding scale options as well as self-pay to ensure that treatment is affordable and accessible. They are currently accepting walk-ins and new clients.
Levels of Care
MAT, Outpatient
---
Pathways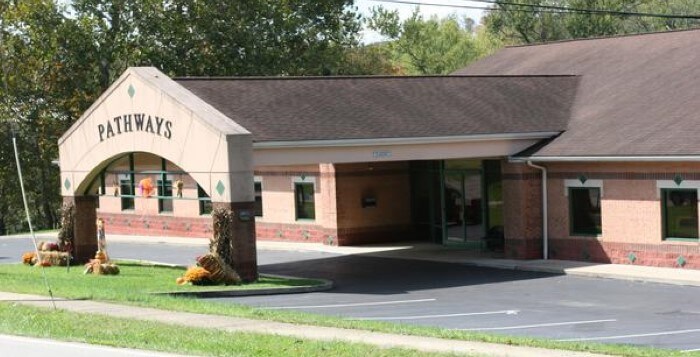 201 22nd Street, Ashland, Kentucky, 41101
Outpatient treatment services for those in the Boyd County area involve assertive community treatment, community support, family therapy, group therapy, individual therapy, medication-assistance, gender-specific programs, SMART Recovery, education services, case management, and crisis services. Pathways is very family and community-based, and all programs are designed with the specific client in mind.
Levels of Care
MAT, IOP, Outpatient
---
Transitions Falmouth Treatment Center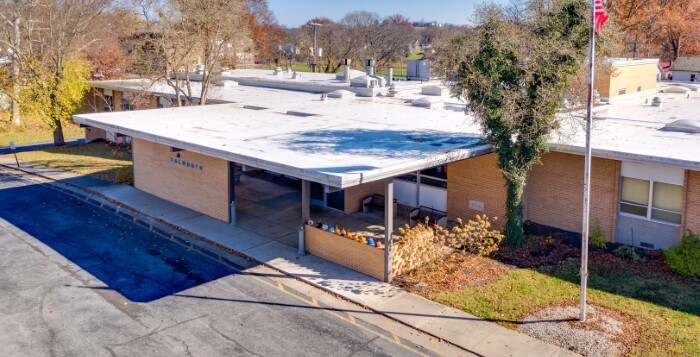 512 Maple Avenue, Falmouth, Kentucky, 41040
The Falmouth Center provides treatment approaches for men struggling with substance use disorders. Clients will live in a private, rural setting to allow for full focus on their drug rehab program. Residential treatment will include some combination of individual or group therapies, education, and various activities that promote overall healing and wellness. Case management and continuous meetings with a treatment team ensure that these programs change as each client's needs change.
Levels of Care
IOP, Residential Treatment, Sober Living
---
Spero Health – Pikeville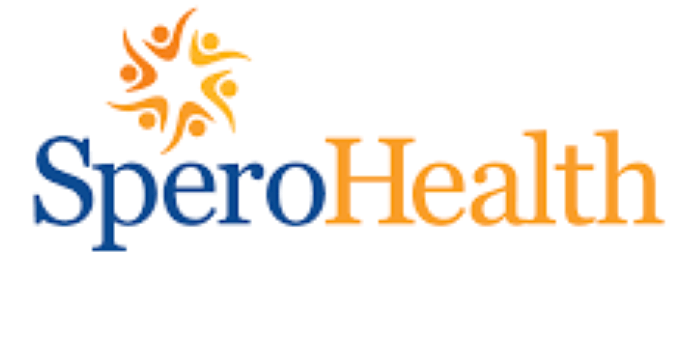 7160 North Mayo Trail, Pikeville, Kentucky, 41501
Spero Health has a lot of different locations around the state of Kentucky, allowing for increased accessibility to their drug treatment services. As an evidence-based facility, clients will have access to medication-assistance services like Suboxone or Vivitrol to help manage withdrawal symptoms and cravings during the early stages of recovery. Because the medication is often a short-term approach to healing, clients will also have access to comprehensive outpatient services, including various talk therapies, housing assistance, legal services, overall wellness programs, and educational services.
Levels of Care
MAT, Outpatient
---
Recovery Works – South Shore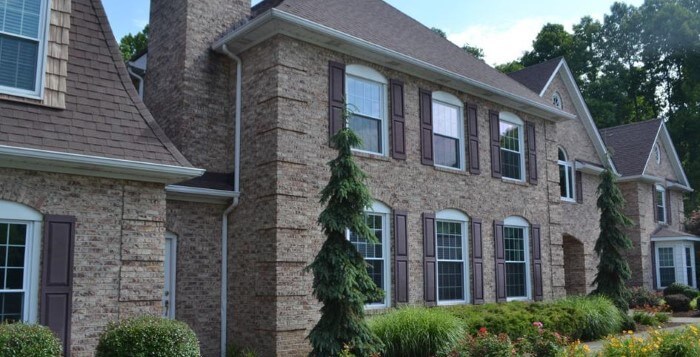 4632 State Route 1043, South Shore, Kentucky, 41175
Inpatient treatment at Recovery Works is trauma-informed as many of the clients seeking help for dependency have suffered some form of trauma that led to or exacerbated alcohol abuse or drug abuse. Clients have access to several different levels of care, and they will also be offered Vivitrol or other medications to help minimize withdrawal and cravings. Other services offered include group meditation, motivational enhancement, relapse prevention, nutritional counseling, and music therapy. They do also offer gender-specific programs and alumni care to ensure that clients still receive support even after their specific program has ended. 12-step meetings are available on site. Other amenities include a gym, walking trails, and an on-site chef.
Levels of Care
Detox, IOP, MAT, PHP, Residential Treatment
---
VOA Recovery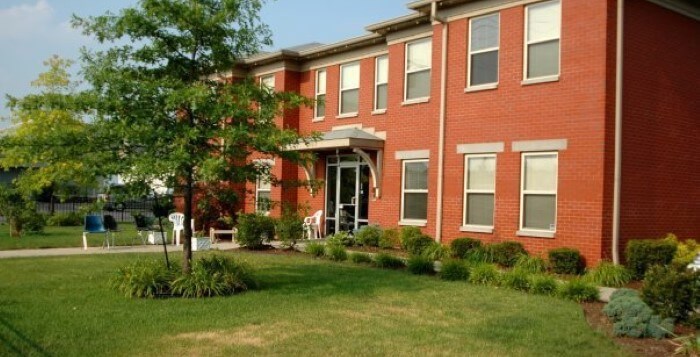 1432 South Shelby Street, Louisville, Kentucky, 40217
Freedom House is a residential program specializing in addiction recovery for pregnant women and women with young children. Substance abuse treatment combines both evidence-based therapies with holistic treatment options to ensure that each woman is provided with a well-rounded and comprehensive program that treats them as a whole. This program includes individual therapy, family programs, group counseling, education services, parenting classes, life skills training, nutritional classes, vocational or employment assistance, and child care.
Levels of Care
Inpatient Treatment, MAT
---
Center for Behavioral Health – Elizabethtown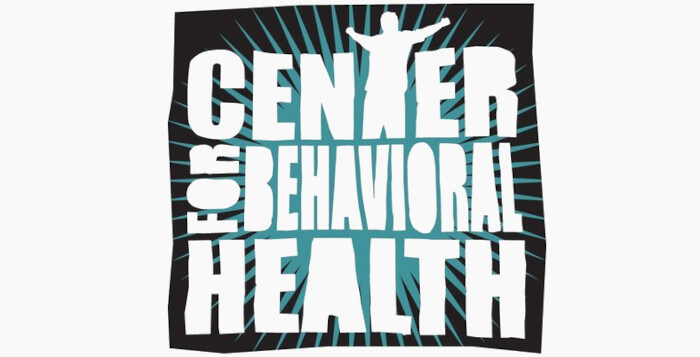 2645 Leitchfield Road Suite 104, Elizabethtown, Kentucky, 42701
As an addiction treatment center, Center for Behavioral Health in Elizabethtown offers Suboxone, Vivitrol, and other types of medication assistance for opioid use disorders. Their program is affordable, but only provides individual and group therapies as supplemental to the medication. If clients need more intensive levels of care, they may need to be referred to a different, more specialized facility as the Center for Behavioral Health primarily focuses on medication assistance for opioid addiction. They do accept Medicaid and other forms of health insurance.
Levels of Care
MAT, Outpatient
---
Cumberland River Behavioral Health – Mount Vernon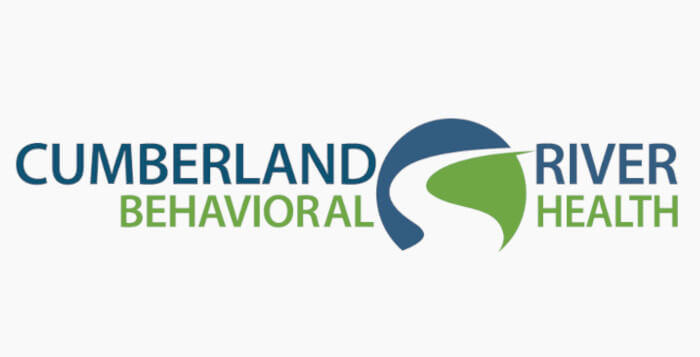 260 Old U.S. Highway 25 South, Mount Vernon, Kentucky, 40456
Cumberland River is a non-profit, community-based drug rehab center that provides treatment to clients in the Bell, Clay, Harlan, Jackson, Knox, Laurel, Rockcastle, and Whitley county areas. Not only do they provide crisis services, but they also offer outpatient programs to those struggling with substance abuse. These programs include educational resources, individual and group therapies, self-help groups, vocational services, and aftercare planning. Most of their programs follow the Matrix Model. Case management helps clients work with their specific clinician to determine which services are needed and effective. Cumberland River also has a program for women who are pregnant.
Levels of Care
IOP, MAT, Outpatient
---
Standards For Inclusion
Each addiction treatment center on this page has: (a) The Gold Seal of Approval from the Joint Commission for addiction services, CARF Accreditation, and/or has been verified by SAMHSA (b) Composite online review score of 4.1/5 stars or better, (c) Robust substance abuse treatment programs.
We assign letter grades to each center based on their cumulative online review ratings:
A = 4.3 – 5 Stars

B = 3.5 – 4.2 Stars

C = 2.6 – 3.4 Stars

D = 2 – 2.5 Stars

F = 2 Stars
Find More Facilities Nearby