Browse Rehabilitation Centers in
Ohio
Arrow Passage Recovery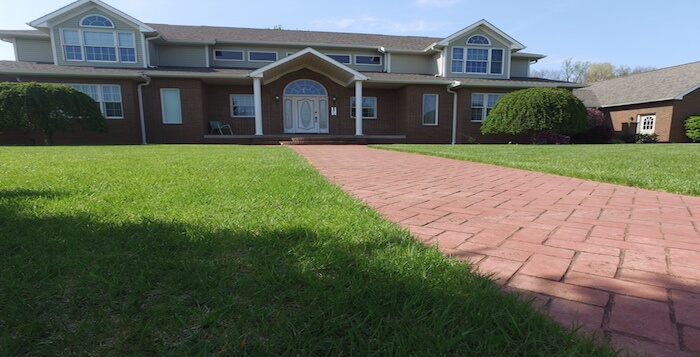 721 Lincoln Way E, Massillon, Ohio, 44646
Arrow Passage Recovery does not offer one-size-fits-all treatment options. Instead, their services are totally customized to the individual and their needs. The goal is to start clients at a more intensive level of care and then have them step down as they progress. Clients are able to participate in 12-step based programs, faith-based models of care, medication assistance, art therapy, yoga, gender-specific groups, interventions, cognitive behavioral therapy, EMDR, motivational enhancement, and relapse prevention training. They offer programs that address the client as a whole and prepare them for living a successful, sober life outside of care. There is no set length of treatment, and clients are able to move from one level of care down to another while also planning for discharge. Aftercare programs are equally as important as treatment because they provide continued support, especially during crisis situations. Arrow Passage does accept most private health insurance providers and is also able to work with insurance companies they are out of network with.
Levels of Care
Detox, Inpatient Treatment, IOP, Outpatient, PHP
---
DeCoach Rehabilitation Centre – Xenia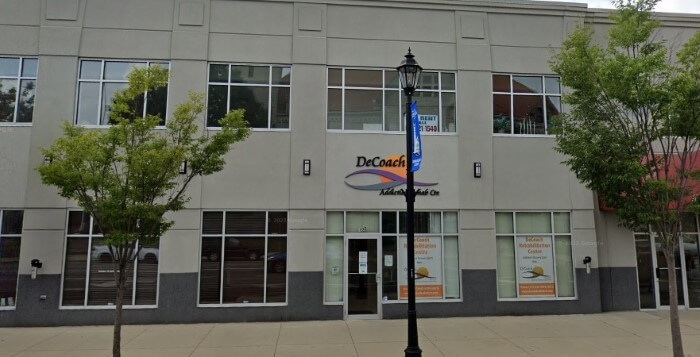 36 North Detroit Street Suite 105, Xenia, Ohio, 45385
Along with providing addiction treatment programs, DeCoach Rehabilitation also offers a withdrawal management program that provides clients with medication-assisted treatment for their cravings and symptoms of withdrawal. Clients are also provided with individual, group, and family therapy. Other available services include general medical care, biopsychosocial assessments, and education. As an outpatient facility, fewer services are available but the various therapies included help to provide support and guidance throughout this entire recovery process. The main services available are evidence-based and are proven to be effective when treating substance use disorders.
Levels of Care
IOP, MAT, Outpatient, Partial Hospitalization
---
Midwest Detox Center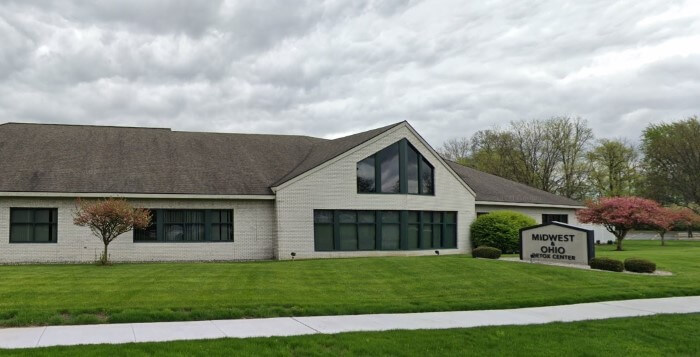 1757 Indian Wood Circle, Maumee, Ohio, 43537
Midwest Detox Center addresses drug abuse and alcohol addiction at the very beginning by providing critical medical detox services in a safe, healing environment where clients have access to medical professionals. All of their recovery programs are gender-specific, but clients have a lot of flexibility when it comes to deciding on the programs, services, and length of treatment. Some treatment services through Midwest Detox Center include expressive therapy, trauma-focused therapy, motivational interviewing, family therapy, dialectical behavior therapy, and cognitive behavioral therapy. Group therapy also makes up a large part of the drug treatment plans at Midwest Detox. Clients will participate in groups that discuss coping skill development, relationships, family problems, and trauma. Midwest Detox is part of the Amatus Recovery Center network of facilities across the US.
Levels of Care
Detox, MAT, Outpatient, Residential Treatment
---
Ohio Treatment Center – Toledo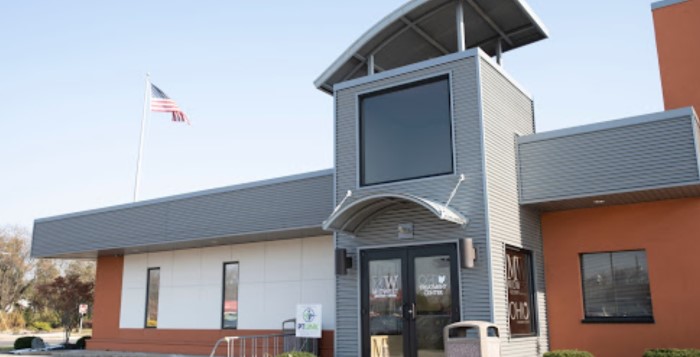 4747 Monroe Street, Toledo, Ohio, 43623
Ohio Treatment Center is an evidence-based facility that operates on the belief that their goal as a treatment facility is to address clients as a whole and promote overall wellness. The entire facility is designed to feel safe and healing, allowing clients to focus their time on overcoming addiction. Clients work with a treatment team that consists of addiction specialists, men and women who are also in recovery, psychiatrists, and other professionals. Though most plans are developed with clinically proven therapies, clients will also participate in a variety of holistic therapies. Loved ones are also encouraged to participate in this process as it can be extremely helpful and educational.
Levels of Care
IOP, MAT, Outpatient, PHP, Sober Living
---
Prosperity Haven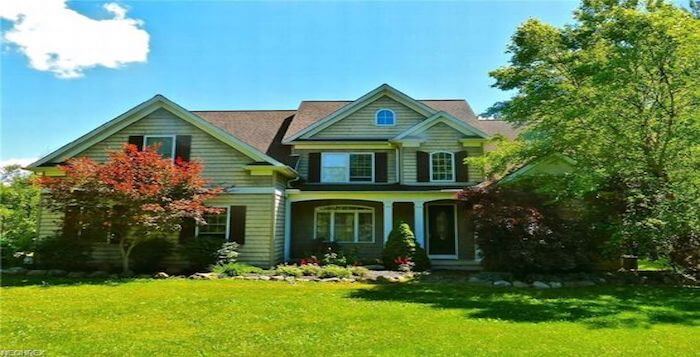 9600 Old State Road, Chardon, Ohio, 44024
Prosperity Haven is an inpatient rehab that also provides access to outpatient programs, allowing clients to begin with more intensive services and step down as needed. This rehab facility mixes holistic care with clinical therapies that address specific areas in the client's life so that they are treated as a whole all at once. Prosperity Haven specifically works with a few male clients at a time to ensure that each of them are provided with the attention and consistent care necessary for recovery. Clients typically start out in the detox phase, allowing medical professionals to safely guide them through withdrawal. Then, the next step is inpatient treatment. Clients will participate in a variety of behavioral health services such as skill development, individual therapy, support groups, family therapy, and other wellness programs. Holistic services include mindfulness exercises, nature meditation, and sensory hikes. After residential care, clients may choose to step down to some of the outpatient treatments available as well as plan for after these treatments end.
Levels of Care
Detox, IOP, MAT, PHP, Residential Treatment
---
Lumiere Healing Center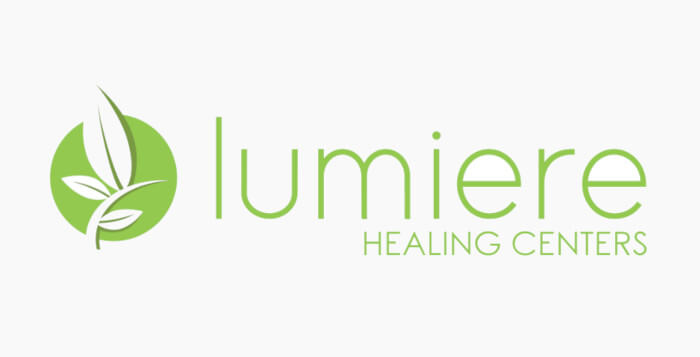 7593 Tylers Place Boulevard, West Chester, Ohio, 45069
Lumiere Healing Center offers outcome-based substance abuse treatment and mental health services, focusing on the positive outcomes and goals that can be achieved through treatment. Lumiere also has an active and supportive alumni community which allows clients to continue receiving help and support long-term. This specific drug rehab program is able to work with clients struggling with addiction to alcohol, heroin, opiates, benzodiazepines, cocaine, prescription painkillers, Suboxone, meth, and codeine. The residential treatment program includes equine-assisted therapy, relapse prevention, stress management, and conflict resolution, as well as a variety of other therapies and recreational activities.
Levels of Care
Detox, Inpatient Treatment, MAT, Outpatient
---
Sojourner Recovery Services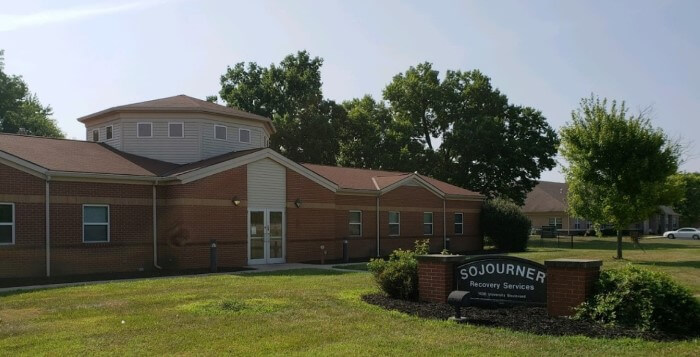 1430 University Blvd, Hamilton, Ohio, 45011
Sojourner Recovery Services is a nonprofit addiction treatment center that utilizes a combination of evidence-based therapies, customizable services, and holistic care to treat each client as a whole. Initially, clients will be assessed. This allows their clinicians to determine what the problem is and how to best address it. A program will then be designed and may include individual therapy, group therapy, family-inclusive programs, case management, peer recovery support groups, primary medical care, motivational enhancement, withdrawal management, and crisis services. Sojourner is also capable of working with pregnant women or women with young children. The goal of this program is to help these mothers heal while also being able to raise their own children. For adult men and women struggling with opioid dependency, medication assistance is available through Suboxone, Vivitrol, Lucemyra, and Campral.
Levels of Care
IOP, MAT, PHP, Residential Treatment
---
Glenbeigh Hospital – Rock Creek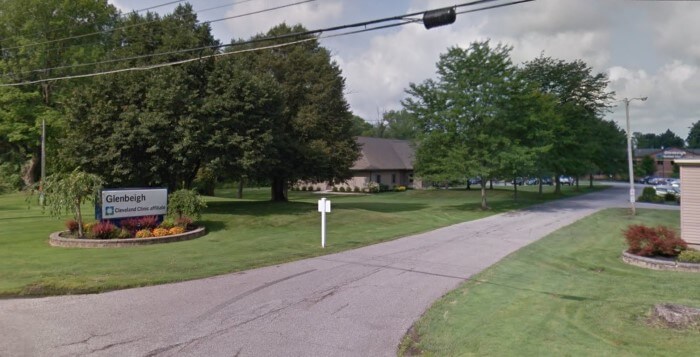 2863 State Route 45, Rock Creek, Ohio, 44084
The Rock Creek location of Glenbeigh Hospital is an inpatient Ohio drug rehab that combines 12-step programs with therapy, addiction education, and holistic treatments as well. Clients will have access to a fitness center, sauna, outdoor recreation areas, nutritional meals, and a meditation room. Each drug and alcohol treatment plan will incorporate services that address the mental, physical, emotional, and spiritual areas in need of healing. These services include gender-specific groups, relapse prevention training, education, and medication assistance. Other services may be available, but all programs are totally individualized to the specific client and therefore will not look exactly the same as any other client's treatment.
Levels of Care
MAT, IOP, Outpatient, Inpatient Treatment
---
Talbert House – Cincinnati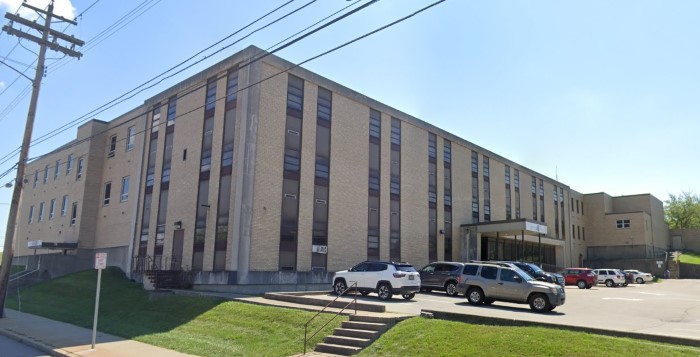 3009 Burnet Avenue, Cincinnati, Ohio, 45219
Talbert House works with clients of all ages, specifically helping families suffering from drug addiction. All programs combine prevention services with assessments, treatment, education, and community reintegration services. This facility specifically addresses addiction, community care, court-mandated services, housing, and mental health within the community. Not only does this facility work with men and women seeking help for substance abuse disorders, but they also provide help to individuals dealing with legal issues due to drug use, incarcerated people, and clients who need help within the home. And though they may be able to work with people suffering from all types of drug use, Talbert House is specifically capable of helping those with opioid use disorders. Available services include, but are not at all limited to, medication assistance, education, behavior modification, vocational assistance, case management, family therapy, self-help groups, life skills training, and community outreach.
Levels of Care
MAT, Outpatient, Residential Treatment
---
Vertava Health – Ohio
2650 Lodge Road SW, Sherrodsville, Ohio, 44675
Vertava Health combines evidence-based care with experiential therapies that allow adult men and women to develop new ways of thinking and find coping skills that work for them when it comes to dealing with triggers and remaining sober long-term. The main clinical therapies utilized include cognitive behavioral therapy, dialectical behavior therapy, EMDR, family therapy, and experiential therapies. Clients may also participate in gender-specific support groups, therapeutic fitness, nutritional guidance, creative arts therapies, yoga, hiking, and different on-site 12-step support groups. Vertava Health does also offer virtual options for clients who would feel more comfortable participating from their own homes.
Levels of Care
MAT, Outpatient, Inpatient Treatment, Detox
---
Summa Health – Saint Thomas Campus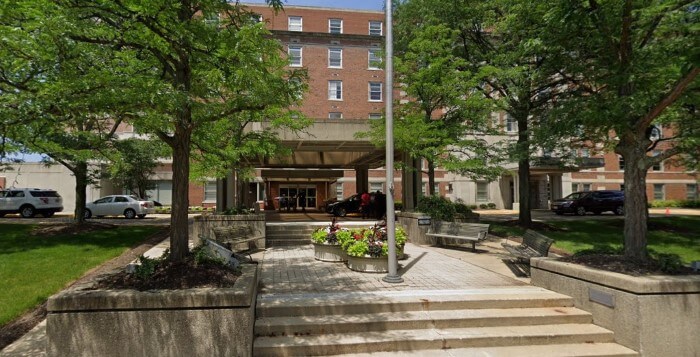 444 North Main Street 3rd Floor, Akron, Ohio, 44310
Behavioral health programs through Summa Health are patient-centered and include personalized services such as medication management, group and individual therapy, 12-step support groups, harm reduction, and medication assistance. Clients may also have access to transcranial magnetic stimulation. Because Suma Health is a medical healthcare facility, the behavioral health programs work in conjunction with other departments, allowing clients to receive care that addresses their entire person.
Levels of Care
Detox, Inpatient Treatment, IOP, MAT, Outpatient, Partial Hospitalization
---
Lindner Center of HOPE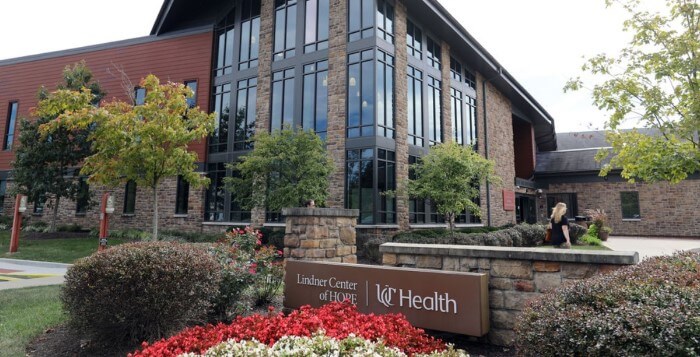 4075 Old Western Row Road, Mason, Ohio, 45040
Lindner Center of HOPE is a drug and alcohol rehab center that offers various levels of care and effective treatment options that can be customized to meet the specific needs and goals of each individual they treat. They are a psychiatric healthcare facility that really specializes in helping men and women find the services they need, provided by trained and professional clinicians and doctors. Lindner Center does also provide treatment services for children and adolescents who are in need. Depending on the level of care that each client enrolls in, they may be offered different amenities and will be required to participate in a different number of hours each day and week. Some of the available services include individual and group therapies, dialectical behavior therapy, various assessments, transcranial magnetic stimulation, and electroconvulsive therapy. The goal here is really to get clients in for an assessment, allow them to talk with an assigned clinician, and develop a program that is completely individualized and effective.
Levels of Care
Detox, IOP, Outpatient, PHP, Residential Treatment
---
Cleveland Clinic – Lutheran Hospital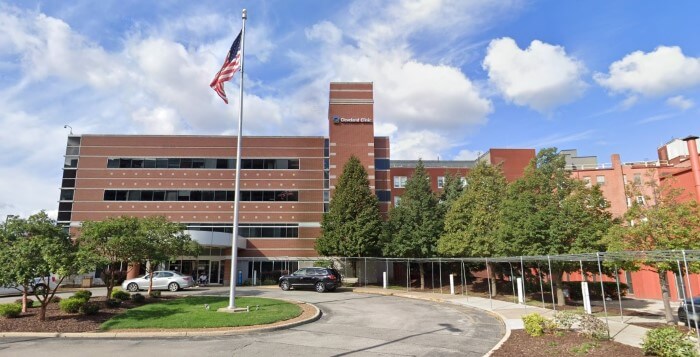 1730 West 25th Street, Cleveland, Ohio, 44113
The Lutheran Hospital provides addiction treatment services to adults and older adults, offering a wide range of services in an inpatient setting. Not only does this allow for round-the-clock supervision, but it also ensures that each client is provided with the support and care necessary for healing. Each service works in tandem with the others to promote overall wellness and healthier lifestyles through medication management, anger management, family therapy, individual and group therapies, assertiveness training, activity therapy, coping skill training, electroconvulsive therapy, and more. The older adult program works exclusively with men and women over the age of 65 who are in need of more specialized care. Each alcohol and drug treatment program also utilizes 12-step philosophies alongside other therapies to ensure that the client is being treated from every possible angle.
Levels of Care
Inpatient Treatment
---
Nord Center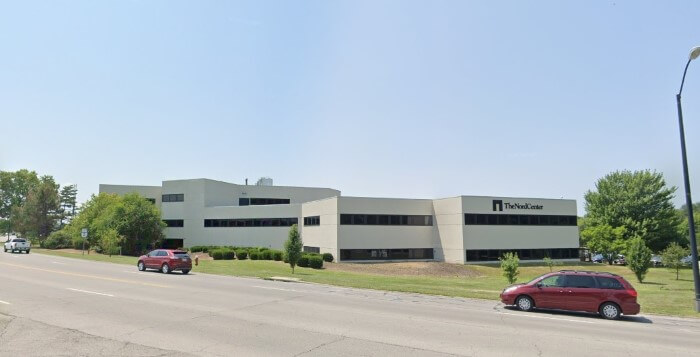 6140 South Broadway, Lorain, Ohio, 44053
The Nord Center works with adults, children, and adolescents, providing them with up-to-date, effective treatment programs that address all of their behavioral health needs. Clients will participate in individual counseling, assertive community treatment, employment assistance, group therapy, community education, skill development, and medication management. When it comes to their adolescent program, clients participate in dialectical behavioral therapy groups, family counseling, play therapy, trauma-focused CBT, and anger management classes. The Nord Center also provides access to crisis services, an on-site pharmacy and primary care clinic, and harm reduction services. Regardless of age, clients work with a comprehensive treatment team that utilizes only the most effective therapies.
Levels of Care
MAT, Partial Hospitalization, Residential Treatment, Sober Living
---
Columbus Springs – Dublin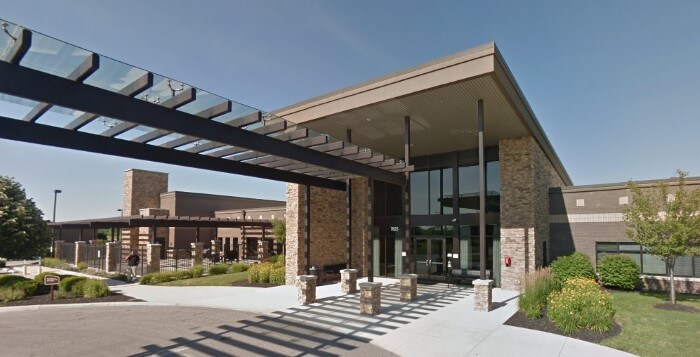 7625 Hospital Drive, Dublin, Ohio, 43016
This specific location of Columbus Springs is an inpatient behavioral health hospital. Along with providing emergency substance abuse and mental health services, clients are also provided with long-term treatment programs and aftercare services, allowing them to heal on their own time and in the most effective way possible. Specific treatment options include individual therapy, group therapy, relaxation training, yoga, art therapy, music therapy, skill development, cognitive behavioral therapy, DBT, nutritional guidance, animal-assisted therapy, and education. The overall goal is to provide multifaceted programs that combine both evidence-based care and holistic therapy options in order to address all aspects of the client's life in a way that promotes long-lasting recovery. Clients of Columbus Springs will also be invited to participate in aftercare programs such as on and off-site AA or NA support groups.
Levels of Care
Aftercare, Detox, Inpatient Detox, Inpatient Treatment, IOP, MAT, PHP
---
Standards For Inclusion
Each addiction treatment center on this page has: (a) The Gold Seal of Approval from the Joint Commission for addiction services, CARF Accreditation, and/or has been verified by SAMHSA (b) Composite online review score of 2.8/5 stars or better, (c) Robust substance abuse treatment programs.
We assign letter grades to each center based on their cumulative online review ratings:
A = 4.3 – 5 Stars

B = 3.5 – 4.2 Stars

C = 2.6 – 3.4 Stars

D = 2 – 2.5 Stars

F = 2 Stars
Find More Facilities Nearby
Ohio Addiction Recovery Support
Addicted.org Ohio AA: The state of Ohio does not provide one single website with statewide Alcoholics Anonymous meetings, however, they do offer different directories for each major city. This website is a national organization that lists AA meetings based on state. The Ohio page offers access to statewide AA meeting times and locations, as well as information regarding the topics and format of each specific meeting.

Narcotics Anonymous Ohio: This website offers access to NA meetings across the state of Ohio. Ohio residents can also access daily meditations, information about community events, and various other resources that may be helpful. The goal of these meetings is to connect individuals and provide ongoing support to men and women suffering from drug abuse.

Ohio Al-Anon: Al-Anon is similar to AA or NA meetings in that they provide support groups, but instead of working with drug or alcohol addicts, Al-Anon provides support to family members and loved ones. Drug or alcohol abuse affects everyone, including those around users who are trying to help. These people need support too, so Al-Anon works to increase support and resources for those individuals who may not know where to get help from. They also provide meetings for children of addicts who need help.

Ohio Mental Health & Addiction Services: This website is a government-run state website, offering information to all Ohio residents about various different topics. Their mental health and addiction page provides access to information and resources that may be helpful and pertain specifically to the state.

Ohio Citizen Advocates For Addiction Recovery: This website seeks to provide resources, advocacy, education, and various support services to men and women across the state of Ohio struggling and in need of help. They are a nonprofit organization, run by Ohio residents, whose goal is to change the stigma related to mental illness and addiction.