Browse Rehabilitation Centers in
New York
Tully Hill Treatment and Recovery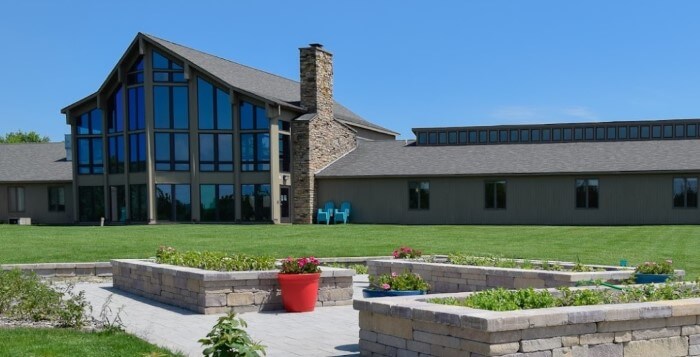 5821 Route 80, Tully, New York, 13159
Men and women in need of substance abuse treatment will work with a team of experts at Tully Hill on 33 acres of land that promotes natural healing and overall wellness in a safe and secluded environment, away from the bustling city life of New York City. Their residential programs offer 24-hour medical supervision, medication, addiction education, family therapy, meditation, guided imagery, and a variety of therapeutic activities that connect the client to body, mind, and soul. Clients will also have access to medication assistance and 12-step meetings in the community, allowing them to connect with their peers and develop trust relationships in these support groups. The overall goal of these programs is to help clients understand their disease of addiction and develop coping skills and healthy habits that allow them to live successfully without the need for substances.
Levels of Care
Detox, Inpatient Treatment, IOP, MAT, Outpatient
---
St. Christophers Inn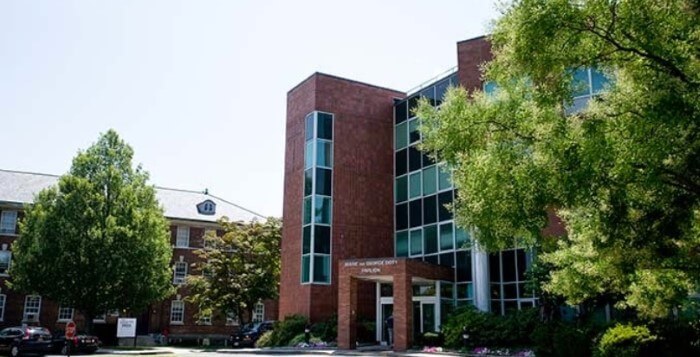 21 Franciscan Way, Garrison, New York, 10524
Saint Christophers Inn provides housing and treatment services for homeless men struggling with drug abuse or alcohol addiction. Along with supportive housing options, clients will also receive medical health services, on-site 12-step meetings, individual therapy, assigned jobs, group therapy, meditation, daily community meetings, pastoral counseling, family therapy, yoga, vocational assistance, education, and cognitive behavioral therapy lectures. Though the length of stay is entirely dependant on the client, the average time in this program can last anywhere from 75-90 days. Each client also works with their treatment team to establish an aftercare program that will remain supportive long-term. Clients will also have access to medication-assisted treatments through Saint Christophers, including Suboxone and Vivitrol, to treat any withdrawal symptoms from opioid abuse or alcohol addiction. This facility does not turn clients away, regardless of their ability to pay.
Levels of Care
Detox, MAT, Partial Hospitalization, Sober Living
---
Elev8 Center New York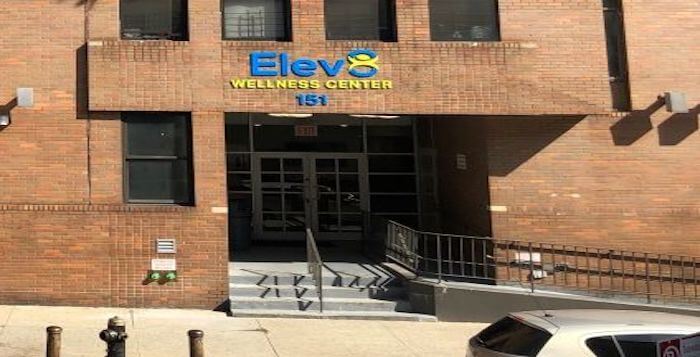 151 West 136th Street, New York, New York, 10030
Elev8 is a full-service recovery center that provides a wide variety of inpatient rehab programs and outpatient services, allowing each of their clients to choose a rehab program that best fits their needs. In order to address chemical dependency, clients will work with their treatment team of doctors, nutritionists, addiction specialists, and mental health counselors to design a treatment program that is effective. Substance abuse services in these treatment plans may include medical supervision, medication management, individual therapy, group therapy, and various holistic therapies.
Levels of Care
Detox, Inpatient Treatment, MAT, Outpatient
---
Villa Veritas Foundation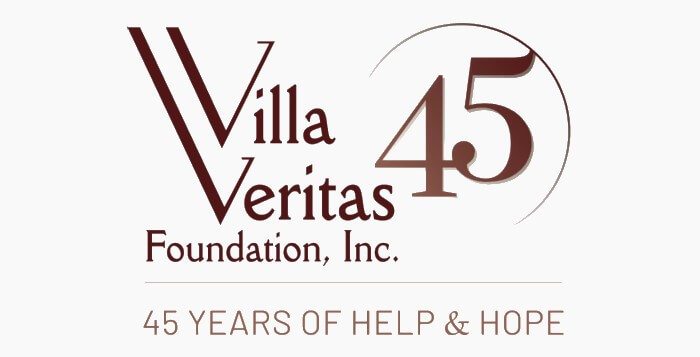 5 Ridgeview Road, Kerhonkson, New York, 12446
Villa Veritas is a 12-step treatment facility that utilizes those steps as a foundation on which their programs are built. These programs utilize gender-specific, holistic behavioral health therapies to treat the body, mind, and spirit throughout this entire process. Services available to women include domestic violence trauma groups, nutritional guidance, and creative arts therapies. Programs for men typically include group therapy, individual counseling, therapeutic fitness, and yoga. All clients will have access to family-inclusive programs and recreational activities.
Levels of Care
Residential Treatment
---
UHS Addiction Medicine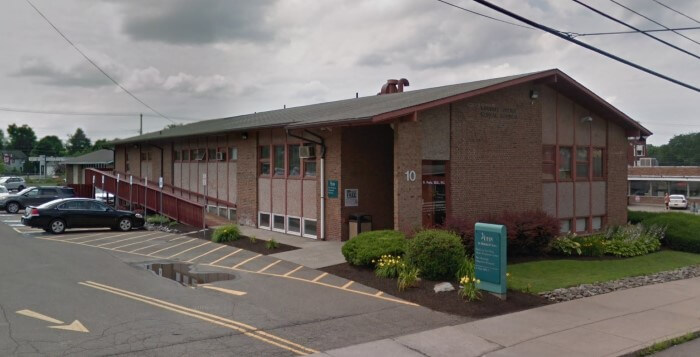 10 Mitchell Avenue, Binghamton, New York, 13903
Treatment options available through the UHS Addiction Medicine program includes group therapy, anger management, skill development, medication management, individual psychotherapy, and crisis interventions. Clients may also have access to overdose prevention services, medication assistance for opioid abuse, and various other healthcare services. Because UHS is a hospital, the goal is to help stabilize clients and provide them with the necessary services as quickly as possible.
Levels of Care
Inpatient Treatment, Outpatient
---
Lexington Center for Recovery
41 Page Park Drive, Arlington, New York, 12603
Lexington Center for Recovery is an all-access community outpatient treatment program that provides services to men, women, young adults, and adolescents struggling with substance use disorders. Their programs include various assessments, individual therapy, group therapy, psychiatric services, family therapy, addiction education, interactive journaling, relapse prevention, life skills training, and various community programs. This facility utilizes The Seven Challenges as a journaling exercise for adolescents within the program. Clients may also have access to various evidence-based therapies, such as EMDR, dialectical behavior therapy, and narrative therapy, in order to address possible co-occurring disorders that may have led to substance use or may have been worsened due to this abuse.
Levels of Care
MAT, Outpatient
---
Beacon Center – Rome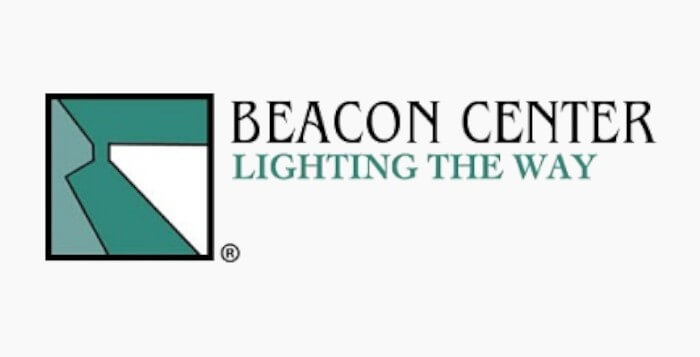 303 West Liberty Street Suite 2, Rome, New York, 13440
Beacon center in Rome offers outpatient services to clients and their loved ones in order to address problems concerning drug use and alcohol abuse. Clients will begin with an evaluation to determine if Beacon Center is able to address their needs and how that can be done. Clients needing more intensive levels of care may receive a referral if outpatient is not enough to address their needs. Beacon Center's clinicians will then work with each client to design a program that may include options such as early recovery skill development, medication assistance, chronic relapse care, gender-specific services, age-specific groups, trauma-informed care, medication management, and medication assistance if needed. Weekly hours and schedules will be designed based on the individual, so no two plans will look 100% the same. Not only does this allow each client to lead the way through their recovery process, but it gives clinicians the chance to devote time and energy to each client in a way that best helps them.
Levels of Care
IOP, MAT, Outpatient
---
Credo Community Center – Watertown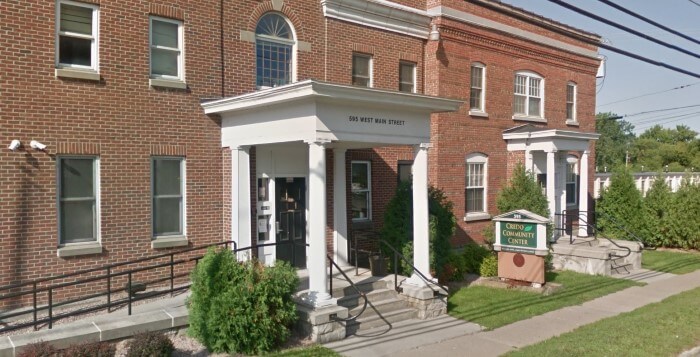 595 W Main Street, Watertown, New York, 13601
Credo Community Center offers individual therapy, group therapy, peer advocacy, Methadone or buprenorphine maintenance, case management, overdose prevention training, and vocational training. Because this is an outpatient center, most of the program is made up of group therapies. Clients will be able to participate in relapse prevention groups, cognitive restructuring, art therapy, coping skill development, anger management, and more. Clients needing inpatient drug and alcohol rehab or other services will be referred to a facility that better suits their needs. Along with a sliding fee scale, Credo Community Center accepts Medicaid and health insurance.
Levels of Care
MAT, Outpatient
---
Long Island Center for Recovery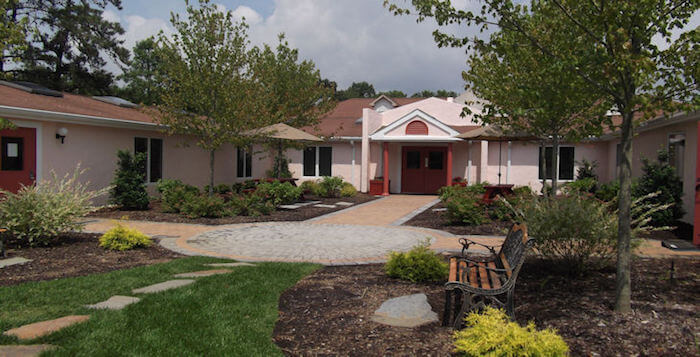 320 West Montauk Highway, Hampton Bays, New York, 11946
The philosophy at Long Island Center for Recovery encompasses three ideals: every client deserves a chance, forgiveness is a key component of the recovery process, and all clients are capable of making positive changes. In order to help New Yorkers, Long Island Center for Recovery works to offer treatment programs that address clients struggling with alcohol addiction, drug use, and addiction to prescription drugs. Through a combination of evidence-based therapies and supplemental holistic treatments, this program emphasizes overall wellness and healing the client as a whole. Not only will this promote longer-lasting sobriety, but clients will be set up for success once their program ends as they will have developed coping skills and relapse prevention techniques. Other unique services include drum circles, biosound serenity beds, vibrational sound therapy, and programs specifically designed for first responders, the military, members of the LGBTQ+ community, and women.
Levels of Care
Detox, Inpatient Treatment, MAT
---
Seafield Center – Westhampton Beach
7 Seafield Lane, Westhampton Beach, New York, 11978
The Westhampton location of Seafield Center is an inpatient facility that is able to house up t 100 clients, ages 16 and older. Along with 24-hour supervision by nurses, clients will also work with psychiatric physicians and addiction specialists to ensure they are safe and supported at all times. Clients will have access to gender-specific treatments, group therapies, 12-step support groups, individual therapy, addiction education, workshops, and various holistic options. These include yoga, acupuncture, recreation, meditation, nutritional guidance, and medication assistance as needed. Seafield Center in Westhampton Beach, New York states that they provide specific programs that address the needs of victims of domestic violence, clients with severe nutritional deficits, and members of the LGBTQ+ community.
Levels of Care
MAT, Inpatient Treatment, Detox
---
Charles K Post Addiction Treatment Center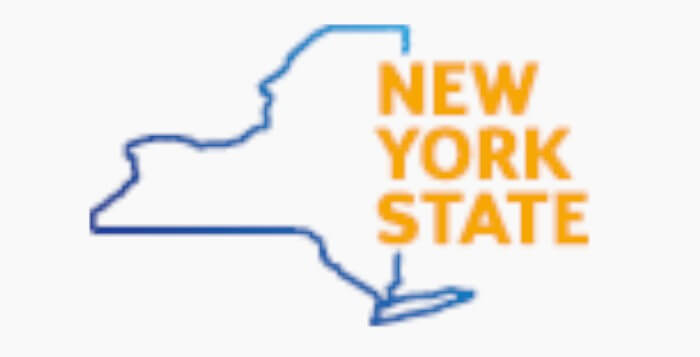 998 Crooked Hill Road Building 1, Brentwood, New York, 11717
Charles K Post splits their residential clients into two separate programs. One provides standard inpatient care while the other offers a community approach to residential treatment. Clients will participate in programs that combine medical services, education, Methadone maintenance, job readiness training, gender-specific groups, and motivational enhancement therapies. The goal is to provide clients with highly structured schedules that address all aspects of their life, providing them with skills and habits that are used outside of treatment to maintain long-term sobriety. Clients will be treated at Charles K Post whether they are financially stable or not, allowing increased access to care across NYC.
Levels of Care
MAT, Inpatient Treatment
---
Cornerstone of Rhinebeck – New York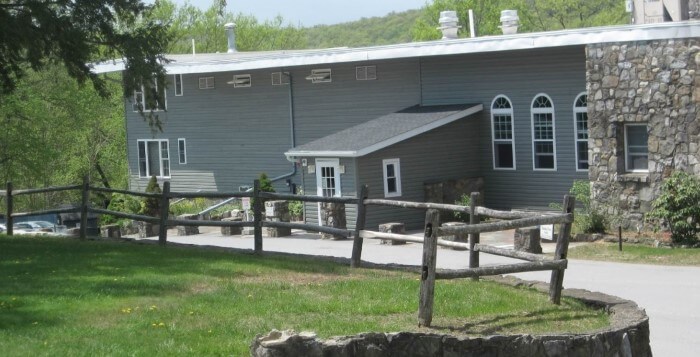 91 Serenity Hill Rd, Rhinebeck, New York, 12572
Clients admitted into the Rhinebeck program will reside in a treatment facility that sits on 32 acres of land that promotes overall wellness and allows clients to take the time they need away from their life to heal. As they only have space for 99 individuals, clients receive more individualized time with their clinician and other members of their treatment team to work through their addiction and develop the necessary skills and coping mechanisms that support a healthy, sober lifestyle. Each person will have 24-hour access to medical professionals, especially during the detox period if they require extra support. They will also participate in various types of therapy, recreational activities, and 12-step support groups. Cornerstone accepts some health insurance providers as well as Medicaid, but admissions specialists work with each person to help find the best financial plan for them.
Levels of Care
MAT, Inpatient Treatment, Detox
---
St. Vincent's Hospital Westchester – Harrison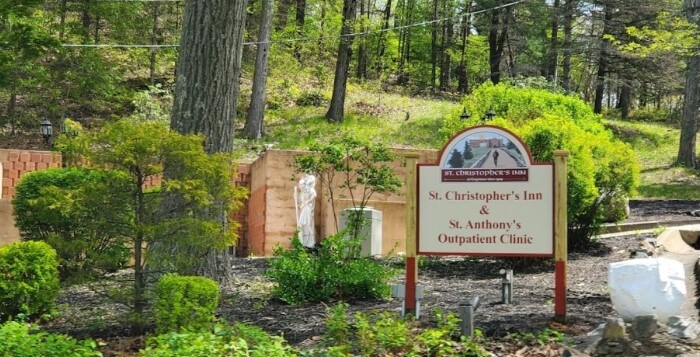 275 North Street, Harrison, New York, 10528
Saint Vincents Hospital Westchester is one of the largest addiction treatment facilities and network of facilities in the New York area, providing all levels of care and comprehensive services that address all areas of need concerning substance use disorders. Because they offer so many different treatment options, clients are able to work with a team of addiction experts to customize their programs and decide which therapies and programs will best address their needs. Some of these services include medication assistance, dialectical behavior therapy skill development, psychoeducational groups, CBT, anger management, and varying active therapies. Clients will be evaluated to determine what conditions need to be treated, whether they are solely struggling with substance abuse or if there are any possible behavioral health conditions that also need to be addressed at the same time. These evaluations let the clinicians know where the client is at and how to meet them. Clients will also be provided with extensive aftercare planning and resources that will be available following their discharge from Saint Vincents, allowing clients to continue to receive support long-term. These services are especially helpful during crisis situations and can help prevent relapses.
Levels of Care
Inpatient Treatment, MAT, Outpatient, Partial Hospitalization
---
Standards For Inclusion
Each addiction treatment center on this page has: (a) The Gold Seal of Approval from the Joint Commission for addiction services, CARF Accreditation, and/or has been verified by SAMHSA (b) Composite online review score of 3.1/5 stars or better, (c) Robust substance abuse treatment programs.
We assign letter grades to each center based on their cumulative online review ratings:
A = 4.3 – 5 Stars

B = 3.5 – 4.2 Stars

C = 2.6 – 3.4 Stars

D = 2 – 2.5 Stars

F = 2 Stars
Find More Facilities Nearby