Browse Rehabilitation Centers in
Indiana
Allendale Treatment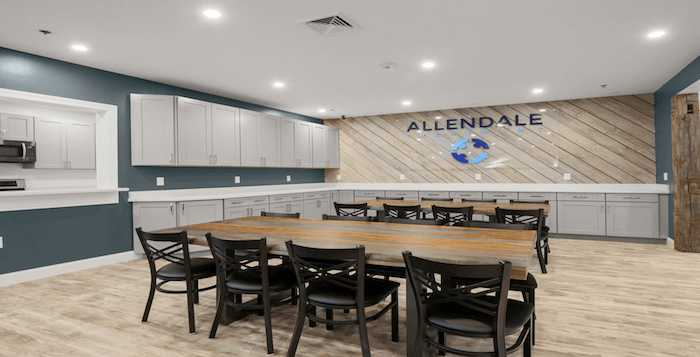 5419 County Road 427, Auburn, Indiana, 46706
Allendale Treatment is primarily a medical detox facility that also gives their clients access to inpatient rehab programs based on their overall need for 24-hour supervision. Clients addicted to any kind of opiate, alcohol, meth, or cocaine can participate in these detox programs while also receiving treatment for any withdrawal symptoms they experience. Once the client is stabilized and free from any substance, they will have the opportunity to design an inpatient treatment program with their assigned clinician and treatment team. The length of this program depends entirely on the client's individual progress and it may include individual or group therapies, family-inclusive programs, and any other services that are determined as necessary and effective. Allendale Treatment does accept most health insurance providers, but they may also offer other financial assistance options to increase client accessibility.
Levels of Care
Detox, Inpatient Detox, Inpatient Treatment
---
Indiana Center for Recovery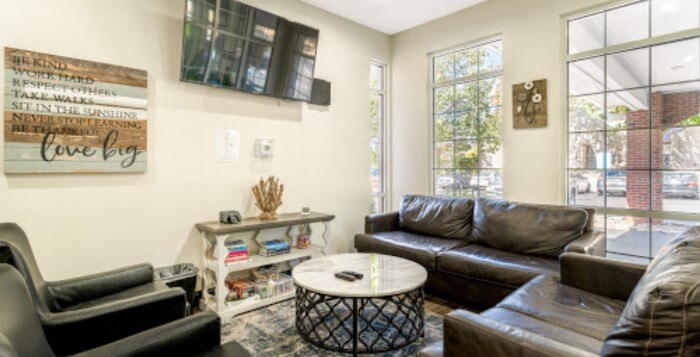 1004 West 1st Street, Bloomington, Indiana, 47403
Indiana Center for Recovery provides a full continuum of care to residents of the state of Indiana, allowing them to receive the treatment that they need all in one place. This facility is an all-inclusive addiction treatment center with the goal of providing effective services to anyone who needs them. Along with medication assistance for opioid abuse, clients also have access to treatment options such as EMDR, cognitive behavioral therapy, dialectical behavior therapy, life skills development, 24-hour supervision, support groups, motivational interviewing, and general healthcare services. Clients participating in PHP will also work to develop relapse prevention skills, participate in 12-step meetings, and have access to different types of recreational therapy.
Levels of Care
Detox, IOP, MAT, Outpatient, Partial Hospitalization, Residential Treatment
---
Bridges of Hope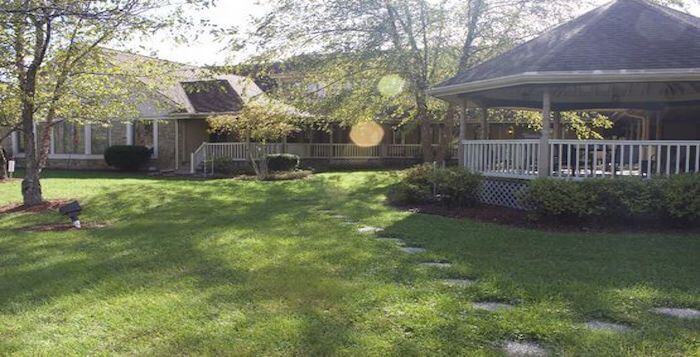 2200 Madison Square, Anderson, Indiana, 46011
Bridges of Hope is a substance abuse treatment facility that utilizes the latest, most effective treatment services when designing each of their clients' comprehensive programs. Though they work to enhance each person's life and prepare them for a life of recovery, their initial goal is to address any complications the client is facing and help to treat the immediate concerns before putting plans in place to promote long-term sobriety. Because they offer every level of care, clients are able to step down as they are able to handle more independence and work with the same treatment team throughout the entire process. Their drug treatments include contingency management, community reinforcement, addiction education, yoga, fishing, art therapy, therapeutic fitness, and so much more. Though they do accept most insurance plans, Bridges of Help will make sure that they give each client the most affordable options possible.
Levels of Care
Detox, IOP, MAT, Outpatient, PHP, Residential Treatment
---
Spero Health – Muncie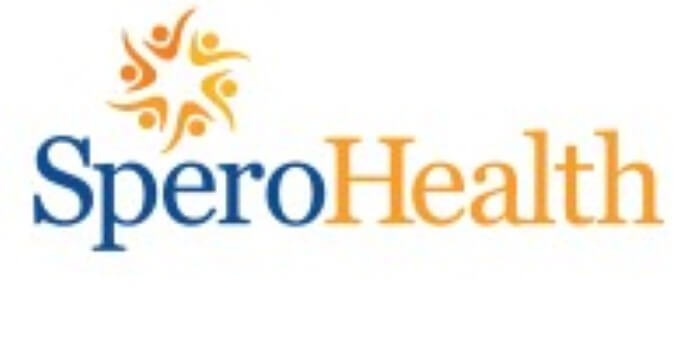 3700 North Briarwood Lane Suite A, Muncie, Indiana, 47304
Spero Health is an evidence-based behavioral health treatment provider that specializes in treating drug abuse or alcohol addiction within each of their clients. Alongside being treated for addiction or mental health disorders, clients will have access to general healthcare services as well. They will also participate in individual counseling, group therapy, medication assistance if needed, nutritional guidance, recovery support, and addiction education. In order to remain as effective as possible, Spero Health holds all of their clients accountable for remaining sober and actively participating in each service. This program requires that all individuals put effort into recovery and try as hard as they can to get the most out of these services. The length of each addiction treatment program and the overall cost depend entirely on the individual and will be determined between them and their treatment team.
Levels of Care
MAT, Outpatient
---
Hickory House Recovery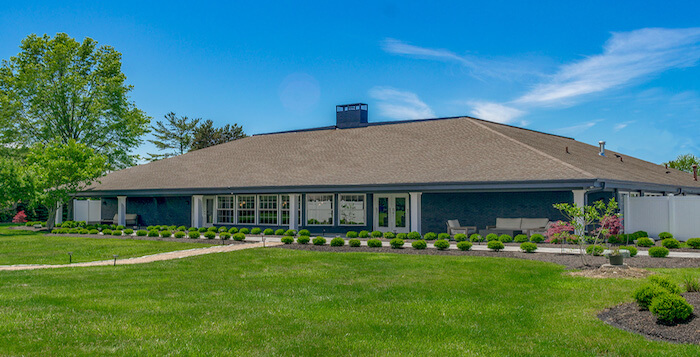 5486 West U.S. Highway 40, Greenfield, Indiana, 46140
Hickory House is a beautiful, modern treatment facility that offers all of their clients a healing space where they can commit to recovery and focus solely on their individual journey toward sobriety. Clients have access to a private, secluded treatment center, outdoor recreational areas, shared living spaces, a fully-equipped gym, sauna, garden, and so much more. The goal is to not only provide individualized programs but also ensure that each individual is comfortable during their stay. Each program is individually customized to meet the needs of the individual based on an initial assessment that determines what substance use disorders and mental health issues are present and how best to treat them simultaneously. Available services include DBT, CBT, individual therapy, group therapy, yoga, nutritional guidance, therapeutic fitness, mindfulness meditation, coping skill development, and relapse prevention training. Hickory House does accept different forms of health insurance and private pay.
Levels of Care
MAT, IOP, Detox, Residential Treatment
---
Addiction Rehab Centers
7322 Noel Road, Indianapolis, Indiana, 46278
Addiction Rehab Centers in Indiana approaches drug and alcohol treatment through a combination of 12-step philosophies and attachment theory. As a more evidence-based facility, clients participate in different therapies and treatment options that have been proven to be effective. They also offer a wide variety of holistic options including nutrition management, tai chi, art therapy, hypnotherapy, guided imagery, exercise, walking, yoga, acupuncture, massage therapy, spiritual therapy, guided meditation, and anxiety management. Some of the experiential therapy options that are available to clients may be hiking, role-playing, sculpting, Rogerian therapy, ropes courses, rock climbing, music therapy, play therapy, and wilderness therapy. Because they offer so many different options, clients will be able to pick and choose services that best fit their needs and are also interesting. While being treated, this can also foster healthier habits that can then be used outside of rehab to maintain sobriety.
Levels of Care
Detox, IOP, PHP, Residential Treatment
---
Heartland Recovery Center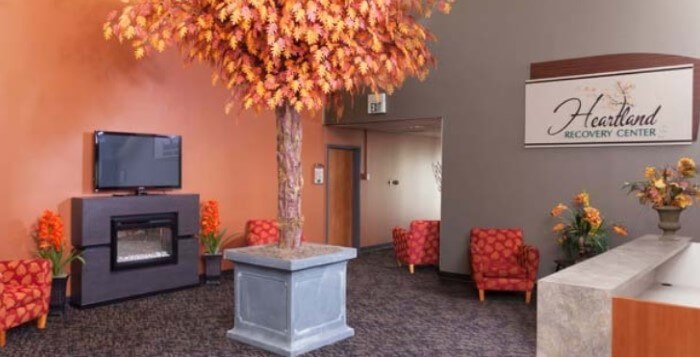 2068 Lucas Parkway, Lowell, Indiana, 46356
Heartland Recovery Center takes on a more holistic approach to treating clients suffering from any type of chemical dependency. Utilizing holistic therapies allows the client to be treated based on the body, mind, and soul connection rather than only focusing on the symptoms that are present. Because they only provide outpatient services, clients will be able to fit recovery into their daily life easily. Treatments involve coping skill development, clinical therapies, 12-step support groups, spiritual guidance, and aftercare planning. Clients are also encouraged to invite their loved ones to participate in their recovery journey as well. As an Indiana drug and alcohol rehab facility, clients will also have access to many different behavioral health modalities as well, including different forms of individual counseling and support groups.
Levels of Care
IOP, MAT, Outpatient, PHP
---
Brentwood Springs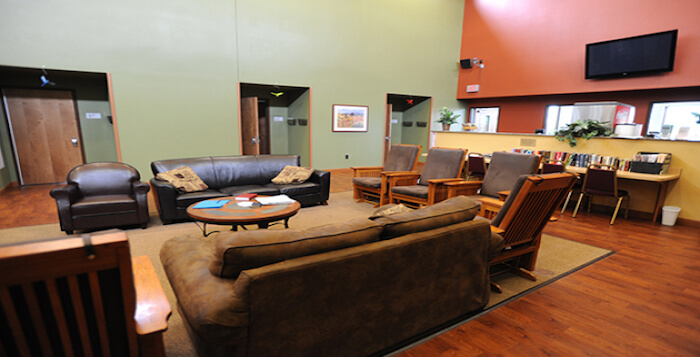 4488 Roslin Road, Newburgh, Indiana, 47630
Brentwood Springs is an evidence-based facility, utilizing a combination of one-on-one counseling, group therapies, and recreational activities to give each client a comprehensive treatment program based on their individual needs. Clients play an active role in the development of their specific treatment plan based on their recovery goals, and those plans may be modified as the client's needs change throughout this process. By offering a full continuum of care, Brentwood Springs is able to walk side-by-side with their clients through this entire process. Not only does this foster trusting relationships, but it also helps each individual take their time through this process.
Levels of Care
Detox, Inpatient Detox, Inpatient Treatment, IOP, MAT, PHP
---
Tara Treatment Center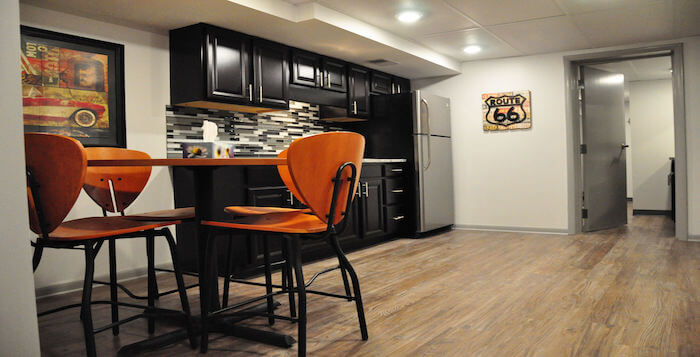 6231 South U.S. Highway 31, Franklin, Indiana, 46131
The Tara Treatment Center combines 12-step philosophies, holistic therapies, psychoeducation, and spirituality in order to develop comprehensive treatment plans that address the unique needs of all of their clients. Many individuals begin with detoxification services, move to residential, and continue stepping down to levels of care that offer more independence while remaining supportive. The residential program here typically lasts about 30-42 days long, but outpatient services may last for as long as the client and clinician see fit. Some of the available treatment options include relapse prevention therapy, education, family therapy, group counseling, individual therapy, CBT, motivational interviewing, Gestalt therapy, equine-assisted therapy, yoga, and art therapy.
Levels of Care
MAT, IOP, Sober Living, PHP, Detox, Residential Treatment
---
Choices Recovery Center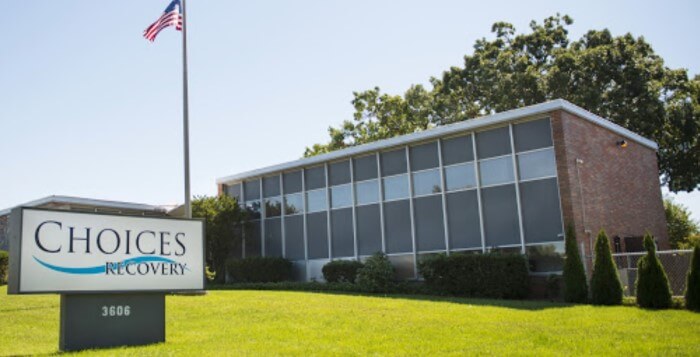 3606 East Jefferson Boulevard, South Bend, Indiana, 46615
Choices Recovery Center provides whole-person treatment programs because they believe that every aspect of the client's life needs to be addressed in order for that individual to be able to lead a life of sobriety. Clients will have access to services such as SMART recovery, life skills development, music therapy, spirituality, behavior modification, gender-separate group therapies, relapse prevention training, and more. Working in groups and individually with their clinician, each individual will learn about negative thinking patterns and how to adapt them into more positive, healthy behaviors. Clients will also learn communication skills, problem-solving, and what healthy relationships look like. Choices Recovery Center does accept some health insurances.
Levels of Care
MAT, IOP, Inpatient Treatment, PHP, Detox
---
Southern Indiana Treatment Center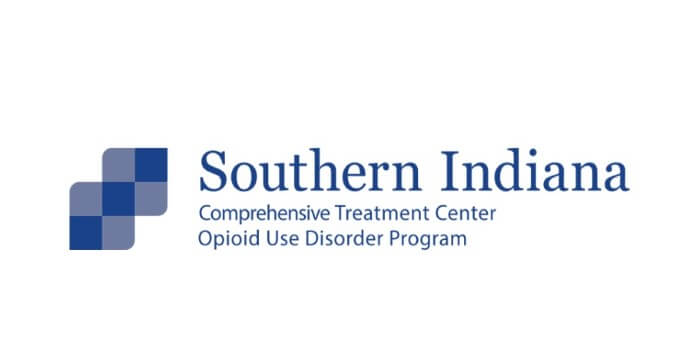 7509 Charlestown Pike, Charlestown, Indiana, 47111
Southern Indiana Treatment Center is a medication-assisted treatment facility, providing access to medications like methadone, Suboxone, buprenorphine, and Vivitrol for opioid withdrawal. These medications, administered only to men and women over the age of 18, are all FDA-approved in treating symptoms of withdrawal that may be making the recovery process more difficult. Oftentimes, if left untreated, these symptoms contribute to relapses and overdoses. By treating withdrawal, clients have a better chance of committing to a program that addresses underlying problems as well as the client as a whole, thus allowing them to heal and live a life of successful sobriety. Southern Indiana Treatment Center does accept most health insurance plans, forms of self-pay, Medicare, and Medicaid.
Levels of Care
MAT, Outpatient
---
Recovery Works – Merrillville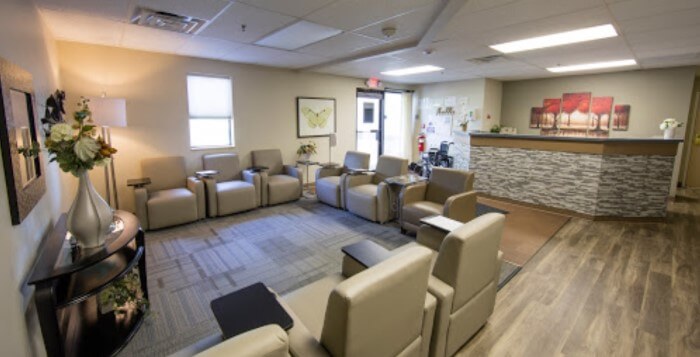 201 West 89th Avenue, Merrillville, Indiana, 46410
Recovery Works in Merrillville is a medication-assisted treatment facility that also provides each of their clients with inpatient treatment services. This facility understands that each person is different, so each person will require different levels of care and treatment services. Clients struggling with opioid addiction will have access to various medications. All individuals will work with their team to design a specific program that may include different types of talk therapy, medication management, pain management, anger classes, CBT, DBT, motivational enhancement, nutritional guidance, art therapy, 12-step meetings, and so much more. This facility accepts all types of payment in order to keep their programs as accessible as possible.
Levels of Care
Detox, IOP, MAT, Residential Treatment
---
Community Fairbanks Recovery Center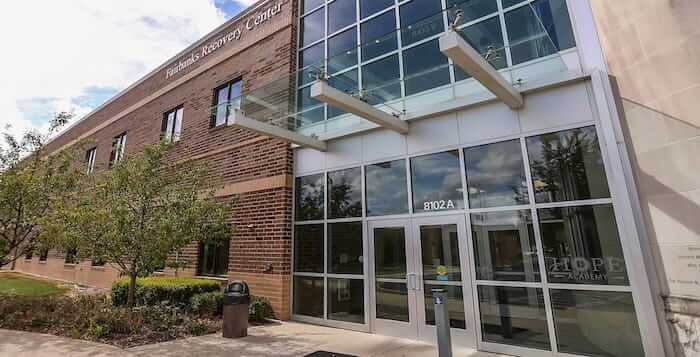 8102 Clearvista Pkwy, Indianapolis, Indiana, 46256
Community Fairbanks Recovery Center is part of the Community Health Networks organization that provides Indiana residents with various forms of healthcare. Community Fairbanks offers comprehensive drug treatment programs that include a full continuum of care, medication assistance, and family-inclusive programs. Along with treating adults, Community Fairbanks does also offer adolescent-focused programs specific to younger people who struggle with various behavioral health conditions as well as addiction. All individuals will have access to recovery management services, addiction education, group therapies, nutritional education, therapeutic fitness, relapse prevention classes, stress management, recreational therapies, and intensive discharge planning. This facility accepts many different types of payment options and will work to ensure that each client is taken care of in the most affordable fashion possible.
Levels of Care
Aftercare, Detox, Inpatient Detox, Inpatient Treatment, IOP, MAT, PHP, Sober Living
---
Centerstone Bloomington – South Rogers Street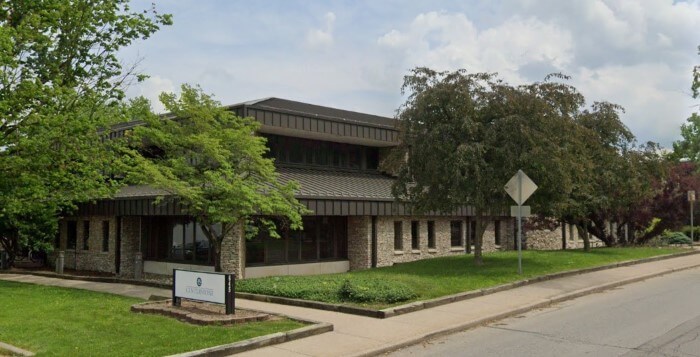 645 South Rogers Street, Bloomington, Indiana, 47403
Centerstone Bloomington is a psychiatric hospital that treats men, women, and children of all ages. Along with providing different types of therapies and addiction treatments, clients will have access to crisis services, housing assistance, primary healthcare, and employment coaching. When it comes specifically to treating substance use disorders, Centerstone Bloomington offers medication assistance, peer support groups, case management, leisure activities, and education. The overall goal is to help clients develop coping skills and work with their peers through support groups to discuss individual experiences as well as hold one another accountable throughout this process. Residents will have access to medical care 24 hours a day, live in a healing environment, and be provided with nutritional meals each day.
Levels of Care
Detox, IOP, Outpatient, Residential Treatment
---
Standards For Inclusion
Each addiction treatment center on this page has: (a) The Gold Seal of Approval from the Joint Commission for addiction services, CARF Accreditation, and/or has been verified by SAMHSA (b) Composite online review score of 3.3/5 stars or better, (c) Robust substance abuse treatment programs.
We assign letter grades to each center based on their cumulative online review ratings:
A = 4.3 – 5 Stars

B = 3.5 – 4.2 Stars

C = 2.6 – 3.4 Stars

D = 2 – 2.5 Stars

F = 2 Stars
Find More Facilities Nearby
Indiana Addiction Recovery Support
Indiana Alcoholics Anonymous: This website is meant to increase access to AA meetings across the state where men and women are able to connect with their peers and develop healing relationships that are supportive throughout this entire process.

Indiana Region of Narcotics Anonymous: NA meetings are similar to AA meetings in that they follow the 12-steps and support men and women struggling with drug addiction who are looking to get sober. This website is a directory that provides access to these meetings as well as other Indiana-specific resources.