Browse Rehabilitation Centers in
Illinois
Care Addiction Center
1250 Executive Place Suite 301, Geneva, Illinois, 60134
Care Addiction Center is an outpatient drug rehab and alcohol rehab that provides access to comprehensive and compassionate treatment programs as well as DUI education services. Though most of the programs are customized, the foundation of each recovery journey rests on cognitive behavioral therapy, solution-focused therapy, meditation, didactic groups, and family therapy. These services are often combined with other programs such as support groups, individual counseling, psychoeducation, and community support. Clients will work closely with their treatment team, consisting of therapists, nurses, and addiction specialists. All clients will also have access to intensive aftercare services that provide continued support even after the client's program has ended. The overall length of treatment and cost of care depends entirely on the client and which services they need in order to heal, but Care Addiction Center does accept different forms of payment, including health insurance.
Levels of Care
IOP, MAT, Outpatient
---
Top of the World Ranch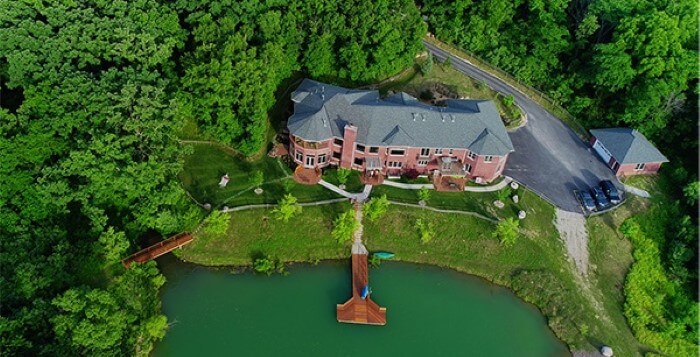 3333 155th Avenue, Milan, Illinois, 61264
Top of the World Ranch is a private, serene addiction treatment center that is located on 315 acres of land. Clients are provided with a healing environment where they can escape the stressors felt in everyday life and commit 100% of their time to heal. Programs through Top of the World Ranch work through a progressive planning approach that allows clients to work closely with their clinician and other members of the treatment team to design a plan that meets all of their needs. At the very basic level, clients will meet with their individually assigned therapist twice a week, however, there are various other treatment services that accompany individual therapy. Holistic therapies are prioritized throughout the recovery process, so clients may participate in activities such as a Native American sweat lodge, sharing circles, mindfulness, yoga, tai chi, chi gong, hiking, mountain biking, fishing, and exercise. All of these combine to form a comprehensive plan that addressed both co-occurring disorders that may be present.
Levels of Care
MAT, Outpatient, Inpatient Treatment, Detox
---
Lighthouse Recovery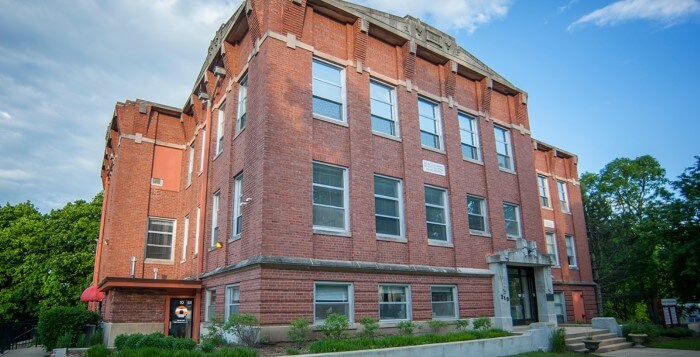 210 South 5th Street Suite 10, Saint Charles, Illinois, 60174
Lighthouse Recovery is a drug abuse and alcohol addiction rehab facility that combines general healthcare with addiction treatment programs in order to promote overall wellness within each client. Their underlying goal is to increase client motivation for change in both the short-term and long-term. The core of all of their programs revolves around cognitive behavioral therapy, trauma therapies, aftercare planning, and family inclusion. Lighthouse Recovery views loved ones and family members as one of the more critical aspects of the recovery process, so clients will be encouraged to bring these people to family-specific treatments in order to heal internal struggles that may be present within the home as well as within the individual. Clients will also be offered medication assistance, individual counseling, group therapies, DUI education, and community-based services.
Levels of Care
IOP, MAT, Outpatient
---
Community Resource Center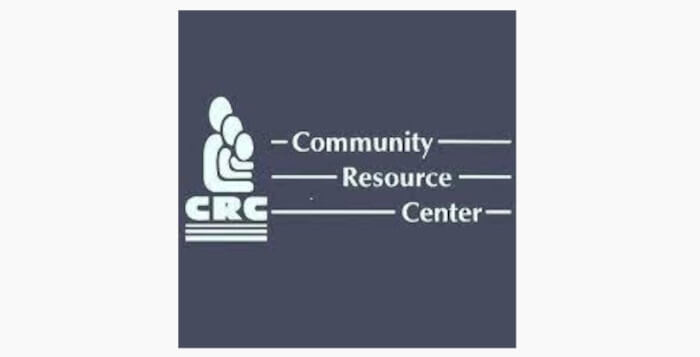 904 Martin Luther King Drive, Centralia, Illinois, 62801
In order to treat substance use disorders, treatment options through Community Resource Center involve a variety of behavioral health services, prevention programs, education, crisis interventions, and community outreach. This process begins with various assessments that help to determine which drug or alcohol treatments will be the most effective. CRC also provides medication testing so that clients are only given the most effective medications that work specifically with their genetic makeup. Different treatment options offered include community advocacy, daily living skill training, vocational support, and parenting classes. Their main goals are to prevent relapse before it occurs, intervene in the lives of each person to help them through their recovery journey, and provide ongoing support for the rest of the client's life.
Levels of Care
MAT, Outpatient
---
ECS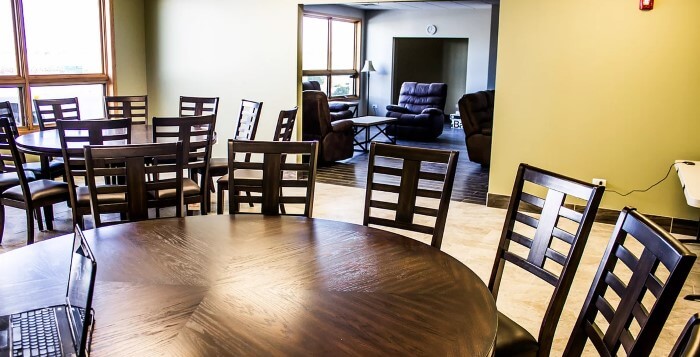 2319 Manhattan Road, Joliet, Illinois, 60433
ECS provides men living in the state of Illinois with access to a "therapeutic community" that offers supportive recovery services meant to foster long-term sobriety. The goal here is to address needs that are specific to men who suffer from mental health issues and co-occurring addiction. Each plan consists mostly of a combination of evidence-based therapies and holistic activities so as to address the entire man while also including their family in the process. Their inpatient treatments last approximately 28 days and offer 24-hour supervision, group therapy, skill development classes, individual counseling, and recreational activities. ECS does accept several forms of health insurance, Medicaid, and self-pay based on a sliding fee scale.
Levels of Care
Inpatient Treatment, MAT
---
Gateway Foundation – Caseyville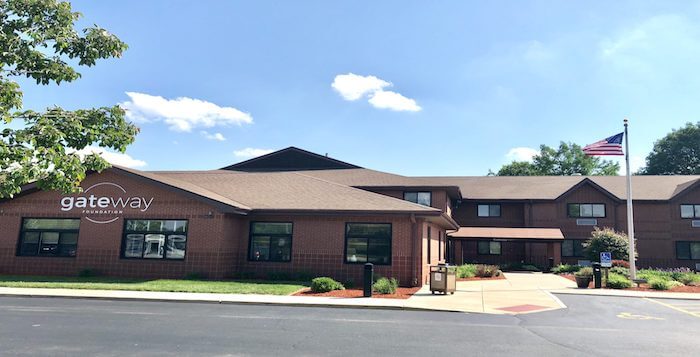 600 West Lincoln Avenue, Caseyville, Illinois, 62232
Gateway Foundation provides access to many different locations across Illinois. The Caseyville facility specifically offers outpatient medication-assisted treatment services following the complete detoxification of each of their clients who suffer from opioid addiction and withdrawal. Clients must be at least 18 years old and present with symptoms of withdrawal that require FDA-approved medications in order to reduce the client's overall risk for relapse and increase their motivation for change. Clients will also be offered different behavioral therapies and peer support services in order to continue the treatment process once those symptoms are minimized. They will learn coping skills, positive forms of thinking, and different supportive hobbies that can be used once this program ends to maintain their sobriety. Clients will also participate in individual therapy, gender-specific groups, and relapse prevention training.
Levels of Care
MAT, Outpatient, Detox
---
Catholic Charities – Lake County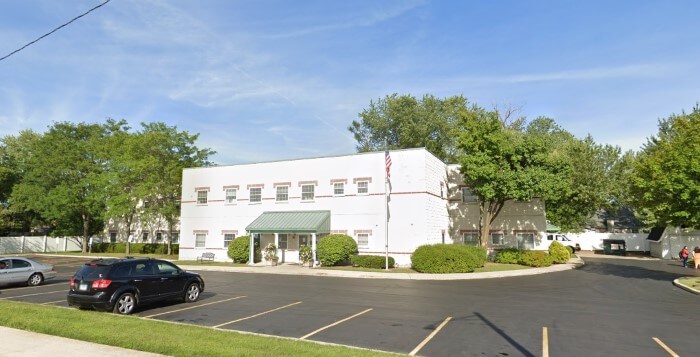 671 South Lewis Avenue, Waukegan, Illinois, 60085
Catholic Charities is a faith-based community organization that is able to provide addiction treatment services to adolescents and adults over the age of 12. They are an all-inclusive facility, working to increase access to equal care for all individuals. All of their outpatient programs are flexible, personalized, and trauma-informed. Clients will have access to anger management classes, 12-step meetings, case management, aftercare planning, and various other services depending on the individual client. Catholic Charities also offers access to independent living programs, emergency assistance, HIV/AIDS education, prevention, and treatment, housing support, and other community-based programs for individuals living in the Lake County area.
Levels of Care
IOP, Outpatient
Editorial Note
Though Catholic Charities is not accredited for their addiction treatment services by either of our trusted organizations, we chose to include them in our list of rehab centers for Illinois because they have good reviews and act as a pillar in the community.
---
Preferred Family Healthcare Family Resource Center
428 South 36th Street, Quincy, Illinois, 62301
Though Preferred Family Healthcare has several different drug/alcohol rehab locations, this one offers addiction treatment services to individuals of all ages. Each program will look different for each client because this facility recognizes that no two individuals are the same, therefore no two programs should be the same. Some of the available substance use disorder treatments will include group therapy, individual counseling, family programs, addiction education, relapse prevention training, recreational activities, life skills training, community support groups, stress management classes, and aftercare planning. This location of Preferred Family Healthcare does also offer a program specific to serious and repeat offenders (SATOP).
Levels of Care
Detox, Outpatient, Residential Treatment
---
Banyan Heartland
1237 East 1600 North Road, Gilman, Illinois, 60938
Banyan Heartland is a secluded, private recovery facility that offers men and women a safe and healing environment where they can heal from whatever substances or mental illnesses they are suffering from. They currently only offer 36 residential spots at a time, allowing all of their clients to work with a comprehensive team and be provided with the quality time and attention that is required for successful recovery. Clients are also offered several levels of outpatient care that can be used as less intensive forms of care once they complete inpatient rehab. Residential treatment will include a long list of different modalities so as to provide each person will a full daily schedule. Clients may participate in education and individual counseling initially to help pinpoint any root causes, underlying conditions, or areas that are in need of help. Other services include CBT, DBT, motivational interviewing, relapse prevention training, yoga, art therapy, music therapy, and various adventure activities.
Levels of Care
Detox, IOP, MAT, Partial Hospitalization, Residential Treatment
---
Comprehensive Behavioral Health Center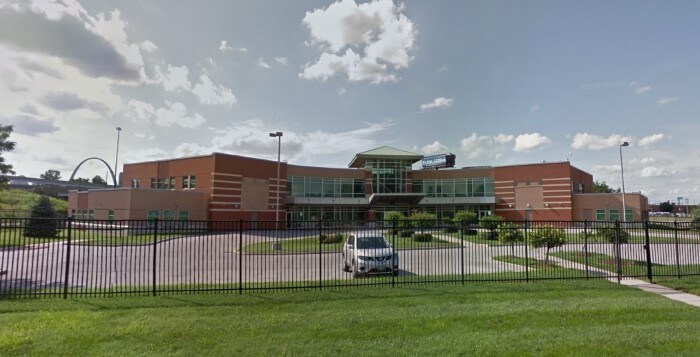 505 South 8th Street 2nd Floor, East Saint Louis, Illinois, 62201
Comprehensive Behavior Health Center is an organization that was initially started to destigmatize what people used to believe about men and women suffering from mental illnesses. This transitioned into helping those with substance use disorders who require 24-hour support when it comes to stabilizing the client and providing them with services that promote continuous recovery. Comprehensive Behavior Health Center offers different treatment options to adults, adolescents, and children. Their programs often include access to various types of supportive therapies, psychoeducation, crisis interventions, and case management. Each person will also be able to participate in community outreach, support groups, prevention programs, and sober activities.
Levels of Care
IOP, MAT, Residential Treatment, Sober Living
---
Recovery Centers of America at St Charles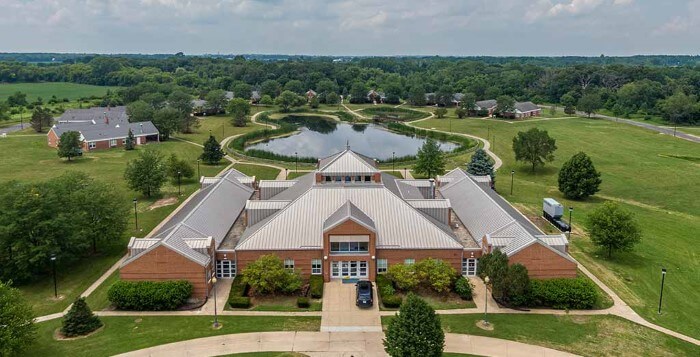 41W400 Silver Glen Road, Saint Charles, Illinois, 60175
Recovery Centers of America at St. Charles is situated on 125 acres of land, providing all who seek help a comfortable environment in which to do so. There are 8 gender-specific cottages for residents to live in, and they also have access to a fully-equipped gym, semi-private living areas, a wellness center, cafeteria, fishing pond, and other outdoor recreational areas. This facility is able to address the needs of clients suffering from all types of addiction, and because of this, each program will look somewhat different between individuals. Some of the available customizable services include CBT, family programs, skill-based workshops, 12-step facilitation, art therapy, nutrition and wellness coaching, and yoga. RCA also offers medication assistance and a long list of alumni support services that can be used once a program has ended.
Levels of Care
Detox, MAT, Outpatient, Residential Treatment
---
Heritage Behavioral Health Center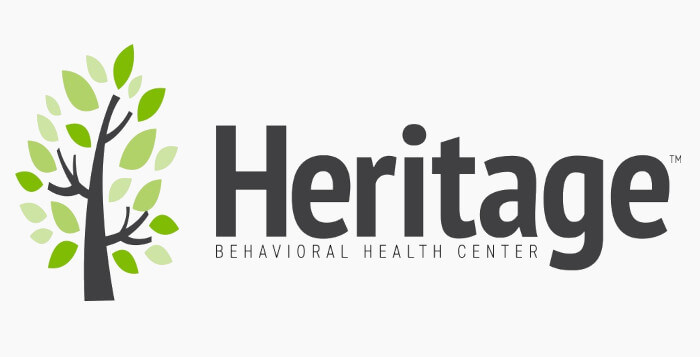 151 North Main Street, Decatur, Illinois, 62523
Heritage Behavioral Health Center is a mental health clinic and addiction treatment facility that provides all of their clients with person-centered and team-focused services. Clients will work with their assigned clinician in order to address their individual programs in private counseling, but each person is also encouraged to develop positive and healthy connections with their peers who may be struggling with similar conditions. Some of the individualized treatments that are offered may include skill-building classes, medication management, relapse prevention training, motivational enhancement, and psychoeducational support. Residential services provide round-the-clock care, while clients who participate in outpatient programs have access to more flexible schedules and higher levels of independence and accountability. Though Heritage will accept private health insurance plans, they never turn clients away if they are unable to pay. Programs are offered based on a sliding fee scale. Heritage will work with each person to develop a payment plan that works best for them.
Levels of Care
MAT, Outpatient, Residential Treatment
---
Footprints to Recovery – Elgin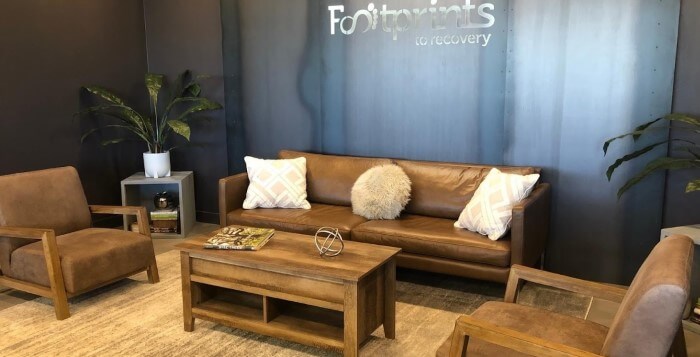 411 West River Road, Elgin, Illinois, 60123
Substance abuse treatment through Footprints to Recovery follows what they call a "transitional model," meaning that their goal is to walk clients from a more intensive level of care like residential to lower levels of care like outpatient treatment. In doing this at the client's pace, trusting relationships are developed and clients are able to gain confidence in themselves. Clients have access to a full continuum of care that ensures they are able to work through recovery at their pace. Services include individual and group therapies, medication management, DBT, acceptance and commitment therapy, motivational interviewing, EMDR, 12-step meetings, acupuncture, therapeutic fitness, massage therapy, yoga, biosound healing, and so much more. Combining holistic and clinical therapies addresses the entire client as a whole and prepares them for the outside world by equipping them with the necessary skills and tools to remain sober. Footprints to Recovery accepts health insurance, private pay, and Medicaid.
Levels of Care
Detox, Inpatient Treatment, IOP, Outpatient, PHP
---
Timberline Knolls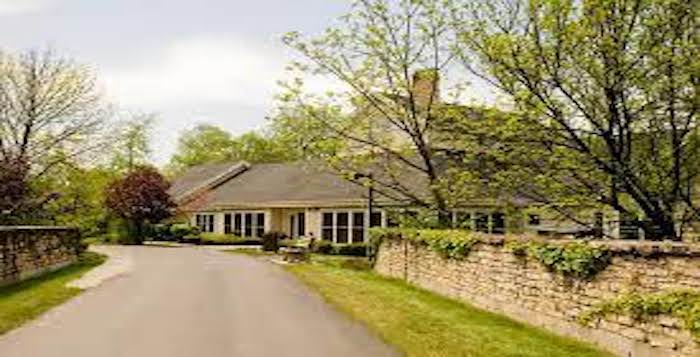 40 Timberline Drive, Lemont, Illinois, 60439
In order to provide Illinois residents with an effective drug rehab and alcohol rehab center, Timberline Knolls offers a full continuum of care and many different treatment services that can be customized to meet the individual client's needs. They are a female-only facility, so all of their programs are designed to incorporate issues that women suffer from such as eating disorders or other forms of mental illness and trauma that led to substance use in the first place. The goal is to treat these conditions simultaneously, providing for a more well-rounded and comprehensive program. Each girl will have access to semi-private living spaces, community areas, private bathrooms, outdoor recreational areas, a cafeteria with nutritious meals, an art studio, and many different nature trails to explore.
Levels of Care
Detox, Inpatient Treatment, IOP, MAT, PHP
---
Foglia Family Foundation Residential Treatment Center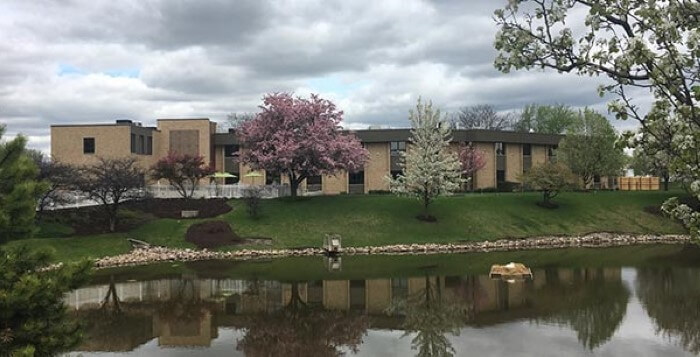 801 Gloucester Drive, Elk Grove Village, Illinois, 60007
The Foglia Family Foundation provides inpatient treatment services that address co-occurring disorders through a variety of different services. Treatment plans through AMITA Health's Foglia Treatment Center depend on the individual person and their specific needs. Options may include individual, group, or family therapy, medication management, skill development, relapse prevention, and psychoeducation. The use of evidence-based therapies, such as cognitive behavioral therapy, exposure and response prevention, mindfulness, and 12-step meetings, can help make addiction recovery a much easier and more effective process. Because they offer several levels of care, clients are able to move through the recovery process at a pace that is comfortable for them. These services begin more intensive, but as clients begin to heal, they will be able to have access to more independence and responsibility.
Levels of Care
Inpatient Treatment, IOP, MAT, PHP
---
Linden Oaks Hospital
852 South West Street, Naperville, Illinois, 60540
The Linden Oaks Hospital is part of the Edward-Elmhurst healthcare organization, and they provide substance abuse treatments through comprehensive and individually designed programs to Illinois residents. By combining evidence-based therapies with holistic treatments, clients are better able to achieve long-lasting recovery. Along with withdrawal management services and medication management, residential treatment at Linden Oaks may involve individual, group, or family counseling, addiction education, 12-step meetings, acceptance and commitment therapy, CBT, DBT, occupational therapy, and recreational therapy. Some more holistic options may include animal-assisted therapy, poetry therapy, spirituality, or mindfulness. Because they are technically a hospital, clients will have access to medical care, 24-hour supervision, and critical services that can help to make this process as painless and comfortable as possible. Clients will work with a multidisciplinary treatment team that has long-term experience in helping men and women recover from addiction.
Levels of Care
Detox, Inpatient Detox, Inpatient Treatment, MAT, Outpatient, PHP
---
Standards For Inclusion
Each addiction treatment center on this page has: (a) The Gold Seal of Approval from the Joint Commission for addiction services, CARF Accreditation, and/or has been verified by SAMHSA (b) Composite online review score of 2.6/5 stars or better, (c) Robust substance abuse treatment programs.
We assign letter grades to each center based on their cumulative online review ratings:
A = 4.3 – 5 Stars

B = 3.5 – 4.2 Stars

C = 2.6 – 3.4 Stars

D = 2 – 2.5 Stars

F = 2 Stars
Find More Facilities Nearby