Browse Rehabilitation Centers in
Arkansas
True Self Recovery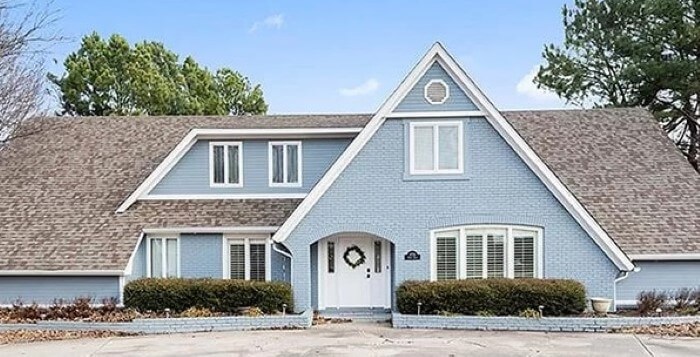 1104 North 2nd Street, Rogers, Arkansas, 72756
True Self Recovery is a substance abuse treatment center that uses evidence-based therapies to equip all of their clients with the tools and skills necessary for upholding long-term sobriety. All of their programs help to promote the development of life skills, healthy communication, and positive relationships. Every client begins with assessments and evaluations so that their clinician can decide which of the available programs and services will be most effective. While being treated, clients will develop support systems through their peers and treatment team. This support system not only holds one another accountable throughout the entire recovery journey but also gives clients the space to share their stories and experiences with people who understand them. True Self Recovery offers services like individual or group therapy, 12-step meetings, relapse prevention training, addiction education, and more. This facility accepts some health insurance places, Tricare, and various forms of self-pay.
Levels of Care
Detox, Inpatient Treatment, IOP, MAT, Outpatient, Partial Hospitalization, Sober Living
---
Recovery Health Systems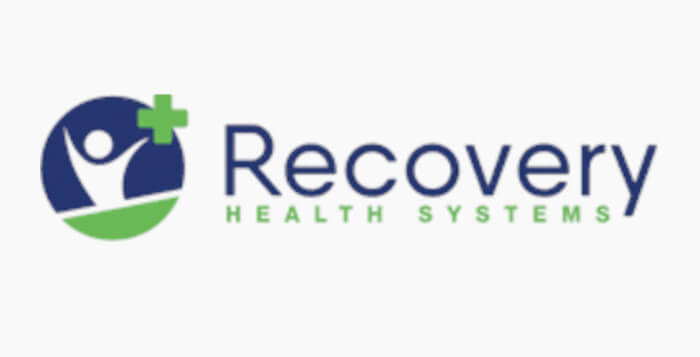 2192 South Elmira Avenue, Russellville, Arkansas, 72802
Recovery Health Systems is a substance abuse treatment facility that provides each of their clients with highly customized and effective recovery programs. Because they only provide access to outpatient treatments, each program is short-term and requires a certain number of hours each week to participate in different counseling services. Clients will have access to treatment services such as nutrition education, life skill development, therapeutic groups, recreation, and family therapy. The cost of care and length of the program depends on the individual client and the services that they need in order to fully heal. These programs can be covered by certain forms of health insurance, Medicaid, and forms of self-pay.
Levels of Care
IOP, Outpatient, Partial Hospitalization
Editorial Note
Though Recovery Health Systems is rated an A based on our grading system, they do have fewer than 10 reviews. None of those reviews offer any information about the quality of services provided by a prior client or alumni. Keep this in mind when looking for treatment, and always make sure to do the necessary research.
---
Northeast Arkansas Treatment Services – Jonesboro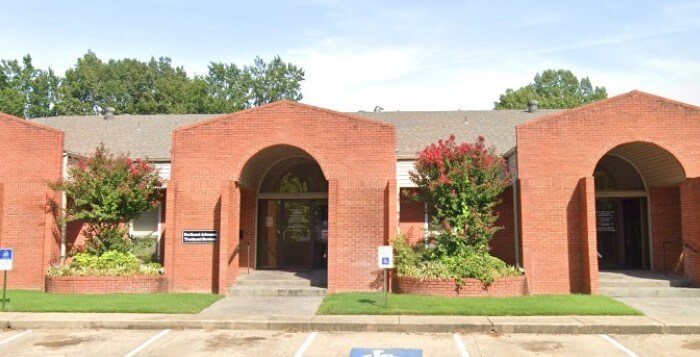 912 Osler Drive Suite B, Jonesboro, Arkansas, 72401
Northeast Arkansas Treatment Services is a drug rehab program that works specifically with families affected by opioid dependence. Clients who are addicted to drugs such as heroin, prescription painkillers, or fentanyl will have access to medication-assisted treatments and medically-supervised withdrawal. This specific MAT facility only prescribes methadone, but each client will also be encouraged to participate in various types of individual and group therapies, psychoeducation, family therapy, case management, and medical examinations or necessary services. Each client must be over the age of 18 and be fully detoxed from any opioids. This program does not currently work with any health insurance providers, and the only form of payment accepted is through cash.
Levels of Care
MAT, Outpatient
Editorial Note
Northeast Arkansas Treatment Services is not an accredited rehab facility, but MAT services are often important when it comes to treating clients with opioid addictions. We chose to include them in this list because of their Google reviews.
---
Retreat at Sky Ridge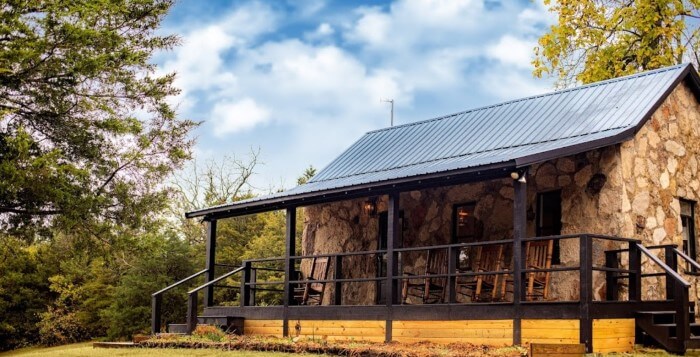 637 CR-111, Eureka Springs, Arkansas, 72631
Retreat at Sky Ridge combines evidence-based treatment programs with activities that promote overall wellness within each client. They call themselves a luxury facility, providing all of their services in a serene, natural setting where men and women have access to cabins, natural springs, and semi-private living spaces. Residents are expected to remain in treatment for a minimum of 30 days, but the overall length of their program does depend entirely on the individual. Uniquely, Retreat at Sky Ridge caps their enrollment at 12 clients so that each individual person receives the time and attention that helps them to recover. Available treatment options include SMART Recovery, cognitive behavioral therapy, dialectical behavior therapy, trauma therapies, motivational interviewing, and internal family systems. They will also have access to holistic treatments like mindfulness training, a dopamine diet, adventure therapies, and physical fitness.
Levels of Care
Detox, MAT, Residential Treatment
Editorial Note
Retreat at Sky Ridge is not an accredited facility. They do, however, have a lot of reviews on Google, most of which offer significant information about the facility as well as pictures. This information could be helpful in determining whether or not this program is best for you.
---
Natural State Recovery Centers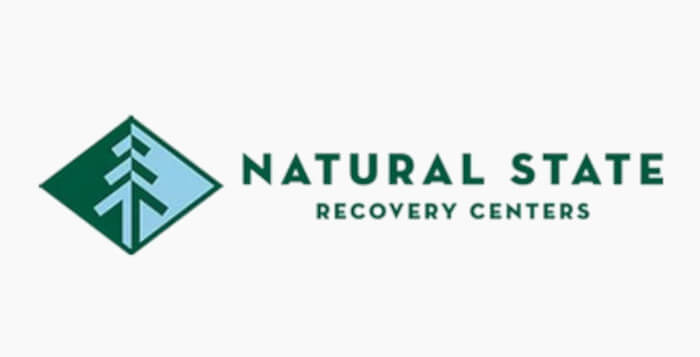 3600 Cantrell Road Suite 303, Little Rock, Arkansas, 72202
When clients seek help for drug or alcohol addiction through Natural State Recovery Centers, they typically begin with inpatient detox and then proceed through other programs, allowing them to receive increasing levels of independence. The goal is to allow each individual the time they need to recover rather than trying to get as many clients through the program as possible. All individuals will work with their treatment team to educate themselves on their specific form of addiction and any possible mental health problems as well. They will also participate in individual therapy, group therapy, yoga, meditation, wellness coaching, peer-led support groups, family therapy, 12-step meetings, and housing assistance. When clients participate in Natural State's outpatient services, they will learn relapse prevention techniques and have access to job training and employee assistance.
Levels of Care
Detox, Inpatient Treatment, MAT, Outpatient, Sober Living
---
CareCenter Ministries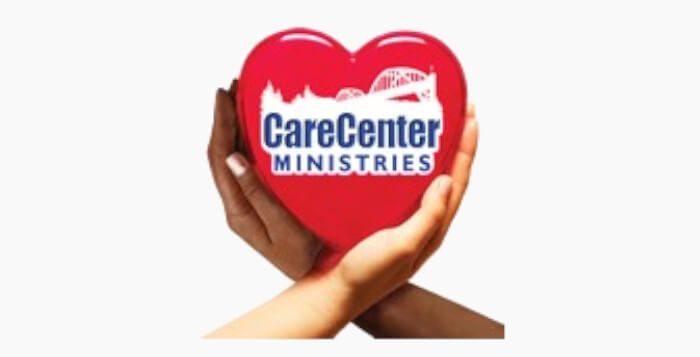 734 Thorn Street, Mountain Home, Arkansas, 72653
CareCenter Ministries initially began working with individuals who were also suffering from homelessness or poverty. As a non-profit organization, their goal is to increase public access to affordable and inclusive addiction treatment programs for men and women who struggle with substance use disorders and any other behavioral health conditions that may also be causing issues. They are a Christian-oriented Arkansas drug rehab that offers gender-specific inpatient programs to men and women. The length of treatment lasts one year and gives access to housing, advocacy, work opportunities, and support that not only treat drug abuse but also set them up with a foundation on which they can continue building their recovery. Most of the clients in these programs have either recently been released from jail or have had a past connected to homelessness, poverty, or abuse. Because of this, the entire program is free of charge.
Levels of Care
Residential Treatment
Editorial Note
Though unaccredited, CareCenter Ministries is an extremely vital drug and alcohol treatment center that helps many people in need in the state of Arkansas. Because of that and their reviews on Google, we felt that they could be considered a trustworthy facility.
---
Eaglecrest Recovery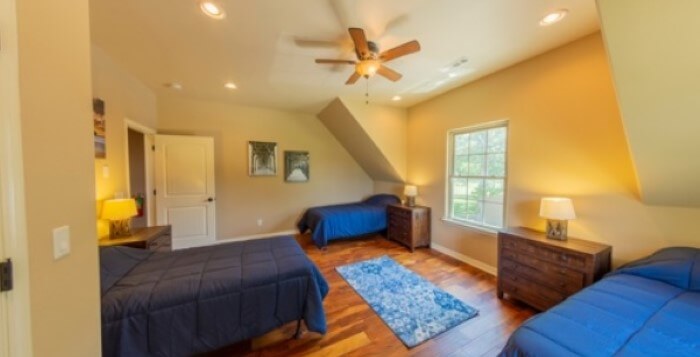 1101 SW Coventry Boulevard, Bentonville, Arkansas, 72712
Eaglecrest Recovery is primarily a drug and alcohol detox center that also provides access to an outpatient program used as a form of continuing care following the detoxification process. Their services are clinically-based and address the physical, emotional, and mental aspects of the individual's life. All clients will have access to 24 hours of medical supervision, and once they have been detoxed from the drugs in their system, they will have access to medication assistance through methadone maintenance in order to address those withdrawals. Eaglecrest Recovery offers individual psychotherapy, group counseling sessions, case management, psychological assessments, therapeutic fitness, yoga, and mindfulness. All of the clients will also work with their peers and clinician to develop different skills, including communication skills, anger management, emotion regulation, and prevention programs for relapses.
Levels of Care
Detox, Inpatient Detox, Inpatient Treatment, IOP, MAT
---
Medical Center of South Arkansas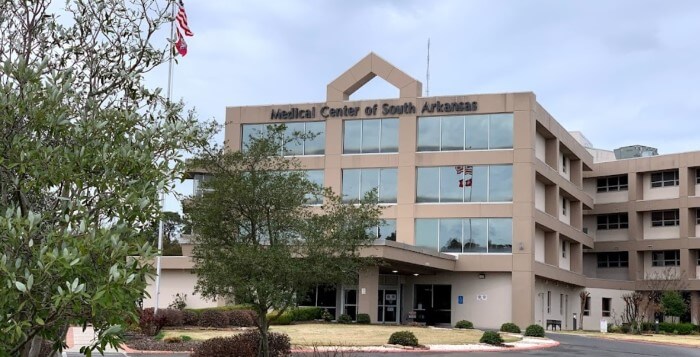 700 West Grove Street, El Dorado, Arkansas, 71730
---
Delta Recovery Center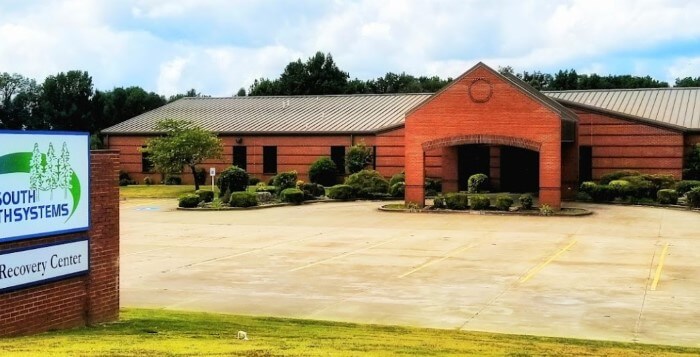 4451 North Washington Street, Forrest City, Arkansas, 72335
Delta Recovery Center is a 26-bed inpatient drug use and alcohol rehab center that can last approximately 28 to 35 days depending on the specific client. This program only services adult men over the age of 18. Each program is highly structured, making sure that every single client is given a comprehensive daily schedule. Each daily schedule may look a little different since all clients are unique, but they might include individual or group counseling, skill development classes, and addiction education. Other activities will be provided to clients based on their initial assessment and need for specific programs. Along with federal funding, Delta Recovery accepts Medicare, private health insurance, and forms of self-pay.
Levels of Care
Inpatient Treatment, MAT
Editorial Note
Delta Recovery Center is not accredited, but because there is just a general lack of accredited facilities in Arkansas, we felt that their reviews and services made them a trustworthy program.
---
Lake Point Recovery & Wellness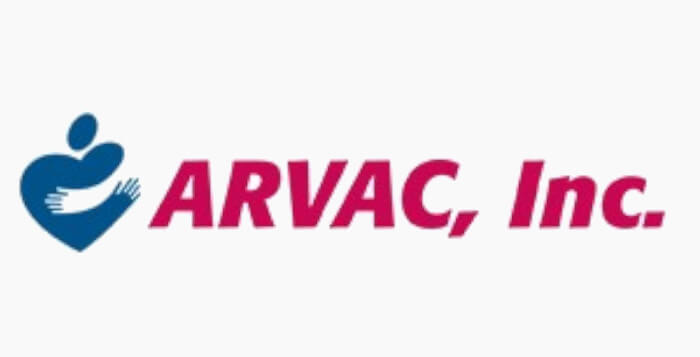 400 Lake Front Drive, Russellville, Arkansas, 72802
Because addiction often affects the entire person's life, Lake Point Recovery and Wellness takes on a whole-person approach with regard to treating their clients. For individuals suffering from opioid or alcohol addiction, they offer a MAT program that addresses possible withdrawal symptoms and then helps the individual begin treatment. Lake Point also offers social detoxification, 12-step programs, individual and group therapies, experiential therapy, cognitive behavioral therapy, expressive therapy, recreational activities, motivational interviewing, the Matrix Model, acceptance and commitment therapy, mindfulness training, and stress management training. Lake Point also connects clients with community programs, homeless shelters and housing programs, and clients will receive referrals to healthcare facilities if they are in need of primary services.
Levels of Care
Detox, IOP, MAT, PHP, Residential Treatment, Sober Living
---
Living Hope Southeast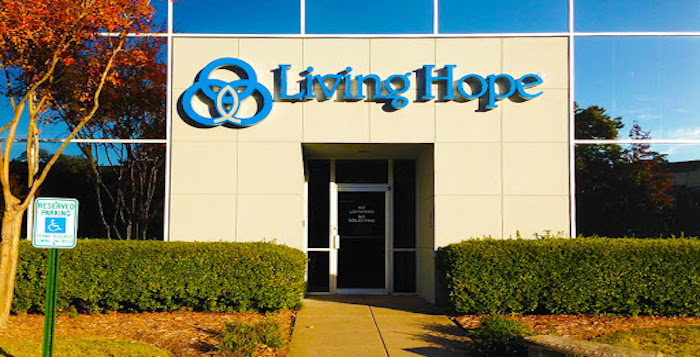 10025 West Markham Suite 210, Little Rock, Arkansas, 72205
Living Hope Southeast works to treat all of their clients as a whole, addressing addiction through body, mind, and soul. But they also prioritize the relationships that a client has with their loved ones, working to establish healthy boundaries and communication because those relationships are often critical for overall healing. This facility provides access to services for adults, adolescents, and young adults. Those services may include various types of talk therapy, medication management, school-based services, medication assistance for opioid withdrawal, psychiatric care, and any other programs that the treatment team determines is necessary for helping their client. The goal is to help each individual pinpoint the areas of need within themselves and their lifestyle and then to provide the tools and skills necessary for addressing those in a healthy and positive manner.
Levels of Care
Outpatient
---
The Bridgeway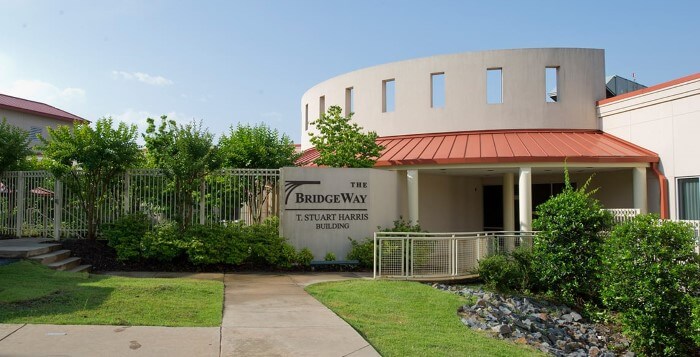 21 Bridgeway Road, North Little Rock, Arkansas, 72113
The Bidgeway works with clients of all ages, providing them with access to understanding and highly-trained psychiatrists, clinical therapists, nurses, and addiction specialists. Though each program may look a little different, core services include evaluations, medication management, addiction education, daily clinical services, group therapy, family-inclusive programs, recreational therapies, coping skill development, life skills training, and intensive discharge planning. Each program is age-specific so as to ensure that the client is given the most effective but appropriate services available. The Bridgeway does also offer electroconvulsive therapy to clients who may benefit from it as well as who is safe to receive it.
Levels of Care
Inpatient Treatment, IOP, PHP
Editorial Note
The Bridgeway is another Arkansas drug rehab center that is not accredited, but their reviews did fall under our accepted criteria so we included them in this list. Though accreditation does not necessarily mean that a program is good or bad, there are few facilities in the state that hold accreditations. It is always important to do extensive research and visit the facility prior to enrolling in one of their programs.
---
Standards For Inclusion
Each addiction treatment center on this page has: (a) The Gold Seal of Approval from the Joint Commission for addiction services, CARF Accreditation, and/or has been verified by SAMHSA (b) Composite online review score of 3/5 stars or better, (c) Robust substance abuse treatment programs.
We assign letter grades to each center based on their cumulative online review ratings:
A = 4.3 – 5 Stars

B = 3.5 – 4.2 Stars

C = 2.6 – 3.4 Stars

D = 2 – 2.5 Stars

F = 2 Stars
Find More Nearby Facilities