Browse Rehabilitation Centers in
Michigan
NMSAS Recovery Center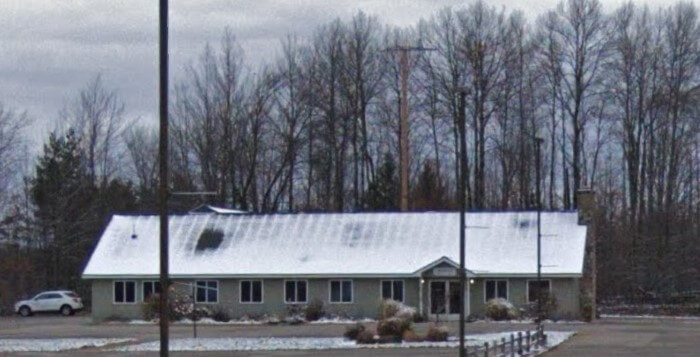 2136 West M32, Gaylord, Michigan, 49735
NMSAS is a non-profit organization that works with men and women suffering from drug abuse or alcohol addiction to provide various treatment options that address any needs or recovery goals the individual may have. They offer a variety of programs that include services such as case management, individual therapy, group counseling, and medication-assisted treatments. These specifically target individuals suffering from opioid withdrawal or cravings and can help clients remain in their program and prevent relapse from occurring. Peer recovery coaching is another key aspect of treatment through NMSAS as it can be extremely beneficial for people recovering from addiction to work closely with individuals who have experienced the same things they have. Not only does this foster healthy and meaningful connections, but it equips each client with coping skills, trigger management techniques, and the confidence that they too can maintain long-term and fulfilling abstinence from substances.
Levels of Care
MAT, Outpatient
---
Catholic Charities of SE Michigan – Saint Clair County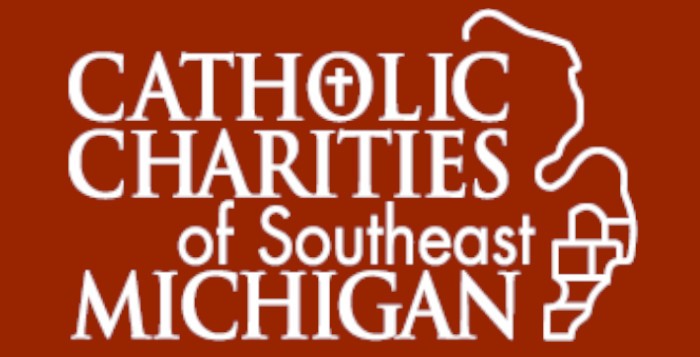 2601 13th Street, Port Huron, Michigan, 48060
Services available at the Port Huron location of Catholic Charities include anger management classes, conflict resolution, improvement of communication skills, individual and group therapies, and more depending on the client. The goal of this rehab facility is to connect clients with community-based services and ensure that all pieces of their lives are touched. They are a Christian-focused facility and rely on Christian values and the church to lead their clients through the recovery process. Catholic Charities also has a program called Recovery Advocacy Warriors which is dedicated to providing education, advocacy, prevention, and awareness throughout the community for people who may be struggling with or have been affected by substance abuse. This program provides Naloxone training and various community events that can help loved ones understand what role they play when overdose or relapse may be threatening their family member's sobriety.
Levels of Care
Outpatient
---
All Well Being Services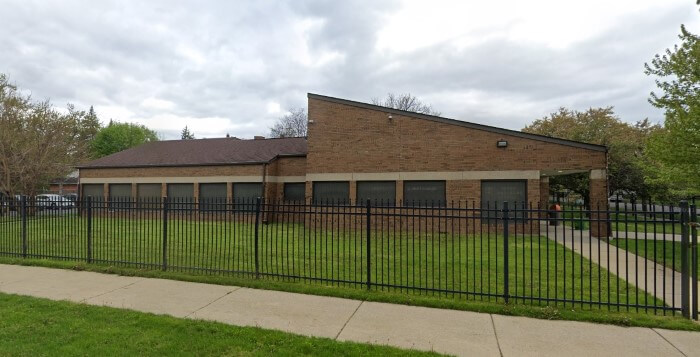 1423 Field St, Detroit, Michigan, 48214
Along with various prevention services, All Well Being Services is a rehabilitation center that provides access to treatment plans consisting of various assessments or evaluations, ongoing case management, individual therapy, group therapy, family programs, medication management, and peer support services. The goal is to address the person as a whole while combining evidence-based behavioral health services with holistic therapies. All Well Being Services classifies themselves as a human services organization that works to provide evidence-based therapies, prevention services, and vocational support throughout the community not only to help individuals affected by addiction, but also to ensure that they family members, loved ones, and community members also have access to necessary resources as well.
Levels of Care
Outpatient
---
Michigan Therapeutic Consultants – Mount Pleasant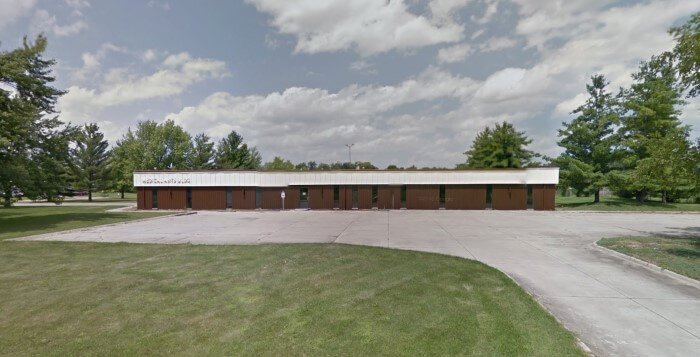 4273 Corporate Way, Mount Pleasant, Michigan, 48858
Michigan Therapeutic Consultants combines medication assistance with various types of counseling to provide comprehensive care to clients suffering from opioid addiction. Depending on the specific person, various types of medications may be prescribed to address withdrawal symptoms, pain, or cravings that pose a threat to the client's recovery journey. Other services they have access to involve early interventions, didactic services, addiction education, individual therapy, group support, family programs, and anger management. This is one of the more comprehensive MAT programs available, meaning that clients are able to work with their treatment team to pick therapies and activities that best fit their needs rather than only receiving medication and hoping that works enough.
Levels of Care
MAT, Outpatient
---
Catholic Charities of SE Michigan – Monroe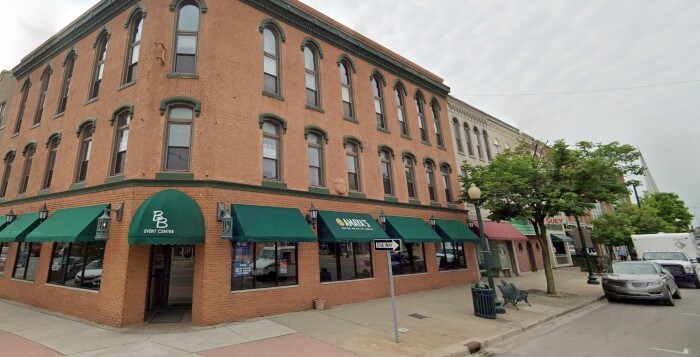 25 South Monroe Street Ste 205, Monroe, Michigan, 48161
The Monroe location of Catholic Charities is one of their newer drug rehab centers. It gives more individuals throughout the state of Michigan access to substance use disorder services like peer recovery support, adolescent-specific programs, prevention leadership, case management, female-specific programs, trauma-informed care, empowerment groups, and various other treatment programs that address all areas of need within the specific client. Clients also have access to play therapy, prisoner reentry programs, cognitive behavioral groups, aggression groups, training for parents, life skills development, and outreach to minors.
Levels of Care
Outpatient
---
Salvation Army Harbor Light – Warren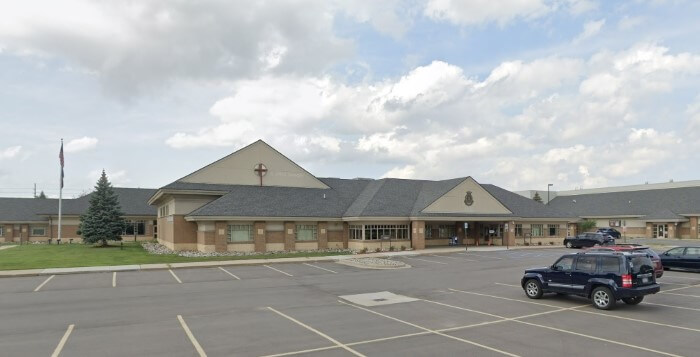 24140 Mound Road, Warren, Michigan, 48091
Rehabilitation treatment services through Salvation Army addresses both the mental and physical aspects of drug and alcohol treatment. Clients have access to various levels of care as well as specific programs like medication assistance, individual therapy, group counseling, family programs, spiritual counseling, and more. Services and programs are designed through case management with a specific clinician or treatment team and will be handpicked to match the client. When working with their assigned treatment team, clients will go through three different steps in the recovery process: initial intake, assessment, and development of the actual program.
Levels of Care
IOP, Outpatient, Detox, Residential Treatment
---
Meridian Health Services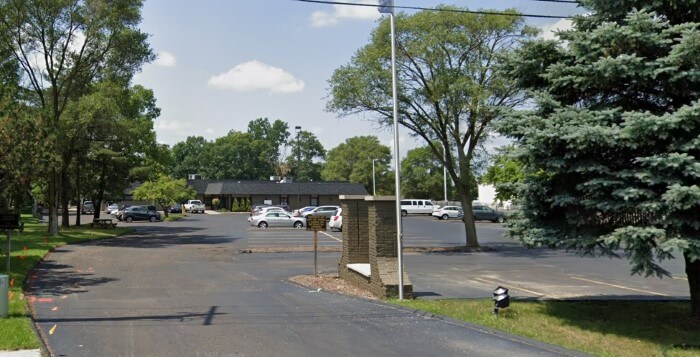 1255 North Oakland Boulevard, Waterford, Michigan, 48327
Treating alcohol abuse or drug dependence is a complicated process that often requires support through various stages. When clients seek help through Meridian Health Services, they begin with medical detox services, transition to residential care, and then end their program with outpatient care. Clients are monitored around the clock to ensure they detox safely. They will also participate in individual and group therapies that discuss 12-step ideals. Once they enroll in Meridian's residential program, they will participate in services such as education psychotherapy, lectures, workshops, art therapy, yoga, therapeutic fitness, and various outdoor recreational programs. Clients work with their peers and treatment team to develop a relapse prevention plan for aftercare that will force continued use of the skills they learned while in the recovery center. Clients also have access to medication assistance if they need help controlling any cravings or withdrawal symptoms.
Levels of Care
Detox, MAT, Outpatient, Residential Treatment
---
Bear River Health Treatment Center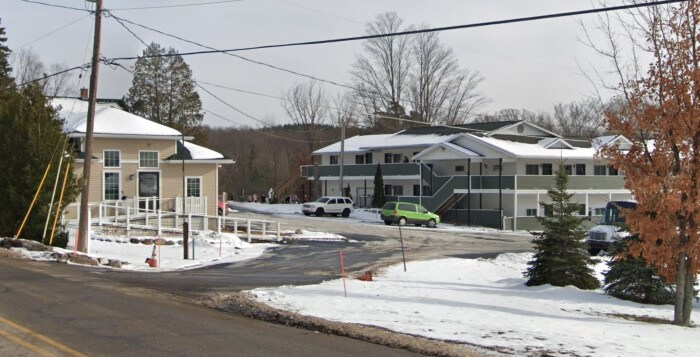 2594 Springvale Road, Boyne Falls, Michigan, 49713
Addiction treatment services through Bear River address every aspect of the client, from the mental and physical to the spiritual and emotional. The gender-specific programs offered through this Michigan rehab combine evidence-based programs that work to prevent relapse. Other services include group and individual therapies, the development of coping strategies and other life skills, 12-step programs, and medication assistance. Bear River also offers what they call alternative strategies like Talking Circles and Life Ring. Aftercare programs are individually designed and can be used for long-term care once the actual treatment program has ended.
Levels of Care
MAT, Outpatient, Inpatient Treatment, Detox
---
Victory Clinical Services – Jackson
3300 Lansing Avenue, Jackson, Michigan, 49202
Victory Clinical Services is a medication-assisted treatment facility, offering various types of medication to combat any negative withdrawal symptoms or cravings that may be hindering the recovery process. Outpatient services include various forms of assessments, individual and group counseling, addiction education, life skills education, group therapy, case management, peer recovery services, relapse prevention skills, aftercare planning, and referral services to other programs or treatment facilities if more specialized care is needed. Because these programs involve medications, they are completely individualized to the specific person.
Levels of Care
MAT, Outpatient
---
VA Ann Arbor Healthcare System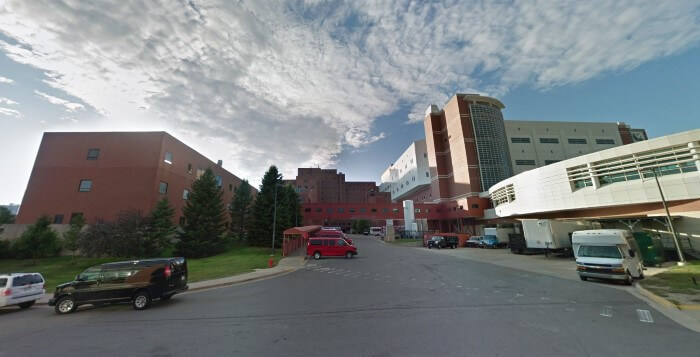 2215 Fuller Road, Ann Arbor, Michigan, 48105
The main goals of outpatient programs through VA Ann Arbor are rehabilitation, health maintenance, and community support. As an overall healthcare facility, veterans and their loved ones have access to various other programs that work to address all aspects of the person and provide a more well-rounded, comprehensive approach to addiction. It is not enough just to treat the side effects of substance abuse. In order to equip these clients with the tools necessary to lead healthy, fulfilling sober lives, all areas of their person must be treated. The main therapy form through the VA Healthcare System is group therapy. Clients will also work closely with an individually assigned therapist and participate in family programs.
Levels of Care
MAT, Outpatient
---
Cherry Health – Southside Health Center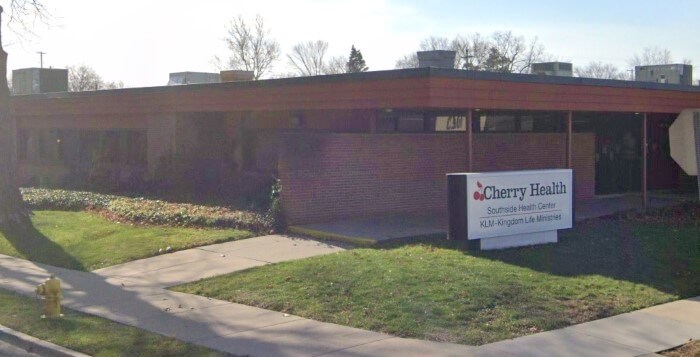 2303 Kalamazoo Avenue SE, Grand Rapids, Michigan, 49507
This specific location of Cherry Health is an outpatient medication-assisted treatment provider that specializes in short-term treating individuals that struggle with an addiction to opiates, prescription drugs, or alcohol. There are specific medications that can be used once a person had detoxed to minimize any of the uncomfortable withdrawal symptoms, pain, or cravings they may be experiencing. These medications can be crucial is helping individuals find the motivation to remain sober and complete treatment through a drug or alcohol abuse facility. Clients have access to medical professionals throughout this entire process. Once admitted, they will be evaluated and examined to make sure medication assistance is the right program for them and their body. Services included in this program are case management, individual therapy, group therapy, auricular acupuncture, and coordination with residential treatment programs if more intensive and long-term care is needed.
Levels of Care
MAT, Outpatient
---
Ascension Brighton Center for Recovery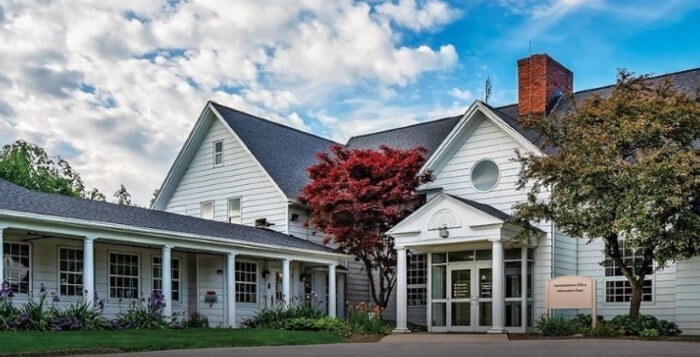 12851 Grand River Road, Brighton, Michigan, 48116
Ascension Brighton Center for Recovery works with both teens and adults to address addiction or substance abuse in an accessible and compassionate way. While receiving care at this Michigan drug treatment facility, clients have access to family-inclusive programs, spiritual guidance, gender-specific housing, various recreational activities, an emphasis on overall physical health, and so much more. The purpose of treatment through this facility is to help clients develop skills and coping mechanisms for living outside of rehab. Clients have access to every type of care and can remain with their specified treatment team all the way from detoxification, through residential care, and to outpatient programs. Some of the treatment services available include recovery groups, various types of medical care to address any health issues, educational lectures, and 12-step meetings. This facility does accept Medicaid and most private health insurance.
Levels of Care
Detox, Inpatient Treatment, MAT, Outpatient, PHP
---
Advanced Counseling Services – Taylor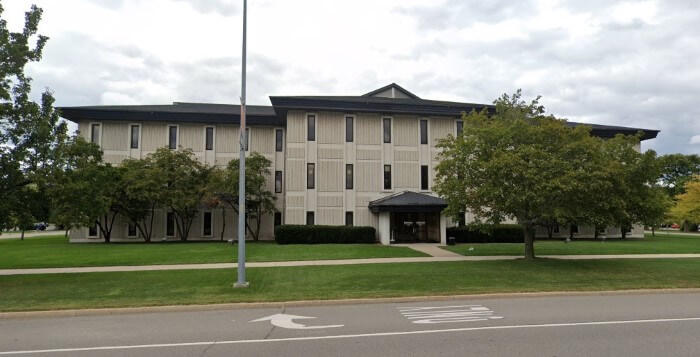 20500 Eureka Road Suite 200, Taylor, Michigan, 48180
Advanced Counseling Services prioritizes providing affordable and accessible care to individuals throughout the state of Michigan, which is why they offer the same services at each of their six locations across the state. These services combine to create an individualized program that fits the needs and time constraints of each client seeking help. They are able to provide care for individuals of all ages and employ therapists and other staff who have experience and training in addressing all types of addiction.
Levels of Care
Outpatient
---
Flint Odyssey House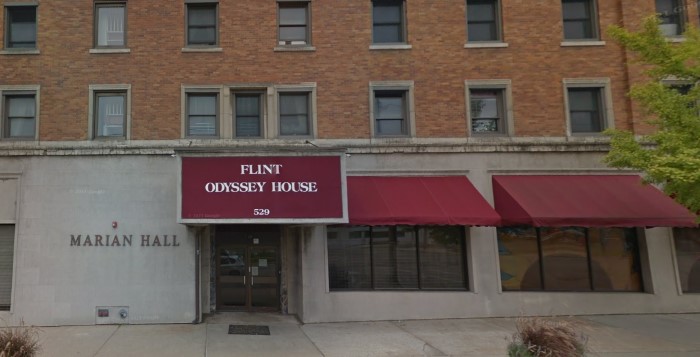 529 Martin Luther King Jr Avenue, Flint, Michigan, 48502
Flint Odyssey works with men and women of all ages as well as their family members to address addiction within the home and how to treat it in a way that works for everyone. Services often include social learning theory, behavior modification, cognitive behavioral therapy, restructuring, insight-oriented therapies, and collective recovery. Clients work with their treatment team, peers, community members, and loved ones to address behaviors that need to be changed. This facility also provides detoxification services which can be a critical piece of the recovery process. Clients will be monitored by medical professionals 24/7 and have access to medication management and counseling to help guide them through this process until they are then able to join the residential or outpatient programs.
Levels of Care
Detox, MAT, Residential Treatment
Editorial Note
Flint Odyssey has several different locations within the area that also offer outpatient treatment services for adults and adolescents, sober living, community involvement, and a health awareness center.
---
New Paths
765 East Hamilton Avenue, Flint, Michigan, 48505
Treatment services available through New Paths include individual therapy, group therapies, family programs, person-centered treatment planning, care coordination, and more depending on the specific client. For this facility, the client works with their treatment team to decide which services are needed, how long treatment will last, and how often the client needs to be in the facility. Because they are able to provide so many different levels of care, New Paths works with their clients through the entire recovery process. There is no definite length of time in which a client remains in a specific program, giving that person the freedom to move at their own pace and increase or decrease the level of care as needed.
Levels of Care
IOP, Outpatient, PHP, Residential Treatment, Sober Living
---
The Guidance Center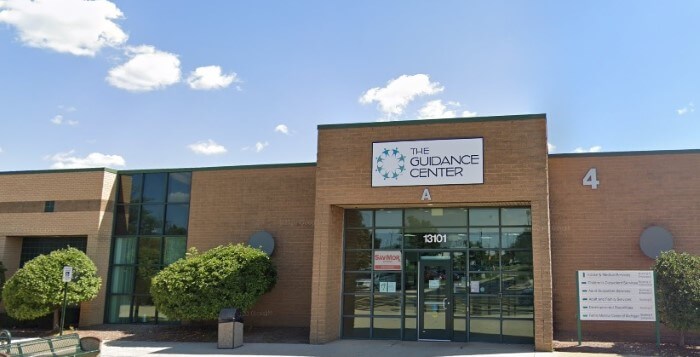 13101 Allen Rd Building 6, Southgate, Michigan, 48195
Treatment services through The Guidance Center include individual therapy, family therapy, various types of behavioral therapy, medication management, addiction education, play therapy, community programs, nutritional guidance, physical fitness, seminars and workshops, stress management, and more. Each program is customized to fit the concerns and goals of the specific client, however, the overall approach is to promote overall wellness and healthy lifestyles that promote sobriety. A lot of the services available not only help clients develop tools and skills that help them remain sober longer, but they are able to establish healthy and fulfilling relationships with their peers and other people throughout the community. At The Guidance Center, clients of all ages are treated.
Levels of Care
MAT, Outpatient
---
Standards For Inclusion
Each addiction treatment center on this page has: (a) The Gold Seal of Approval from the Joint Commission for addiction services, CARF Accreditation, and/or has been verified by SAMHSA (b) Composite online review score of 3/5 stars or better, (c) Robust substance abuse treatment programs.
We assign letter grades to each center based on their cumulative online review ratings:
A = 4.3 – 5 Stars

B = 3.5 – 4.2 Stars

C = 2.6 – 3.4 Stars

D = 2 – 2.5 Stars

F = 2 Stars
Find More Facilities Nearby