Browse Rehabilitation Centers in
Louisiana
Avenues Recovery Center at Louisiana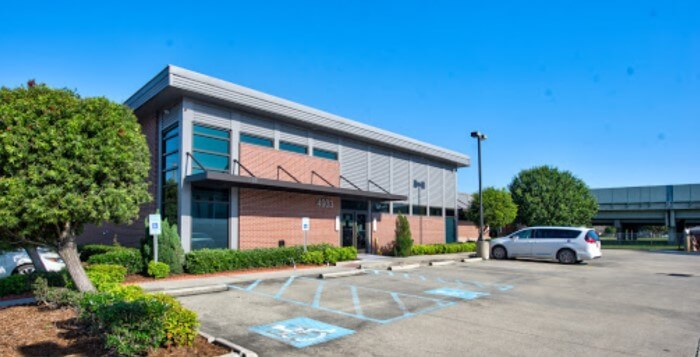 4933 Wabash Street, Metairie, Louisiana, 70001
Avenues Recovery Center has various locations around the country, but this specific location at Metairie prioritizes the development of life skills, overall wellness, nutritional guidance, social acceptance, financial responsibilities, and the family unit in each of their treatment programs. They provide residential care to up to 48 clients at a time, all of whom live in townhomes and have access to semi-private rooms and their own living spaces and kitchens. Treatment includes some combination of individual and group therapies, family programs, cognitive behavioral therapy, dialectical behavior therapy, 12-step programs, yoga, and outdoor activities. Clients also have access to medication-assisted treatment (Vivitrol and Subutex) if they are suffering from withdrawal symptoms or cravings.
Levels of Care
MAT, Detox, Residential Treatment
---
Lincoln Nova Vital Recovery
4396 Highway 80, Ruston, Louisiana, 71270
Lincoln Nova Vital Recovery works with individuals struggling with addiction to alcohol, benzodiazepines, cocaine, heroin, methamphetamines, and opiates. Residents will have private rooms and gender-specific wings. Programs, though individualized to the specific client, typically include some form of 12-step program and evidence-based therapies. Clients will participate in weekly individual sessions, group therapies each day, educational groups, and relapse prevention. This is usually a 28-day program, however, if clients need a longer stay, this will be determined with their clinician.
Levels of Care
Detox, MAT, Outpatient, Residential Treatment
---
Center for Behavioral Health – Monrow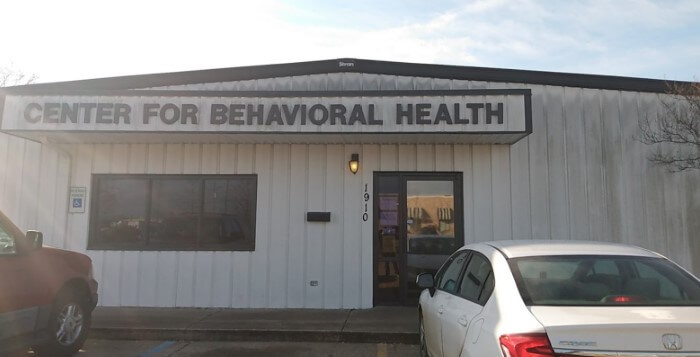 1910 Ruffin Drive, Monroe, Louisiana, 71202
Center for Behavioral Health is a medication-assisted treatment facility, primarily administering Suboxone and Vivitrol to clients struggling with cravings or withdrawals. Clients receive free screenings to help them and a clinician determines what the best route of treatment is, and then each dose of medication is provided at a fixed price. They will also be provided with optional assessments, individual counseling, group counseling, and anger management. Each of these services is also provided at a fixed price, and to increase accessibility, Center for Behavioral Health in Monroe does accept Medicaid.
Levels of Care
MAT, Outpatient
---
Choices of Louisiana – Hammond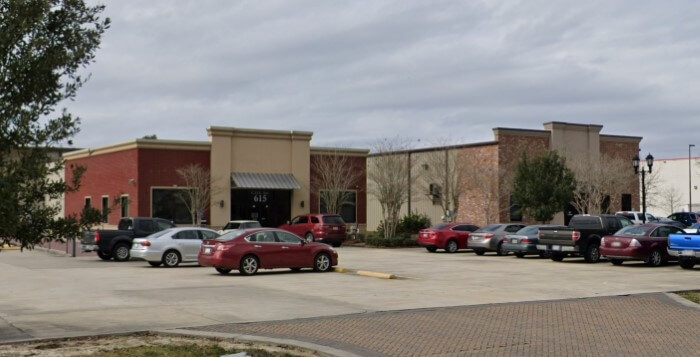 615 Pride Drive, Hammond, Louisiana, 70401
Choices of Louisiana is an opioid abuse outpatient treatment facility, offering medication-assisted treatments alongside other services. Clients may be offered Buprenorphine or Suboxone to deal with those withdrawal symptoms and cravings. In order to create an effective and comprehensive recovery program, clients will also participate in individual therapy, addiction education, overdose prevention, relapse prevention, and case management. If other services are needed, clients may be referred to trusted facilities.
Levels of Care
MAT, Outpatient
---
Edgefield Recovery Center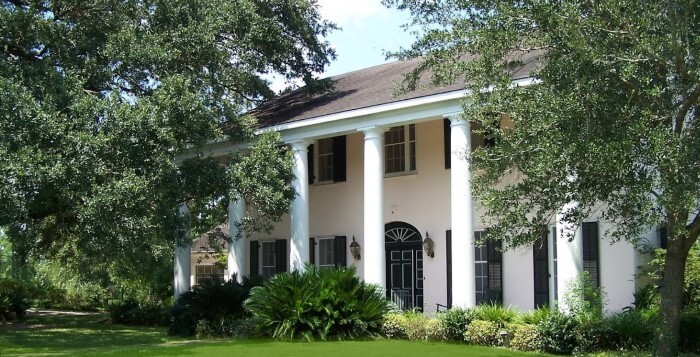 10627-10631 Highway 71 North, Cheneyville, Louisiana, 71325
The residential program at Edgefield Recovery Center houses up to 70 clients and provides them with group and individual therapy, various assessments, chemical dependency education, nutrition guidance, and relapse prevention skills. Group therapy is one of the main components of both residential and outpatient treatment, so clients address everything from life skills and 12-step programs to family and how that can improve or harm a person's recovery journey.
Levels of Care
Detox, IOP, MAT, Outpatient, PHP, Residential Treatment
---
Imperial Calcasieu – Human Services Authority Sulphur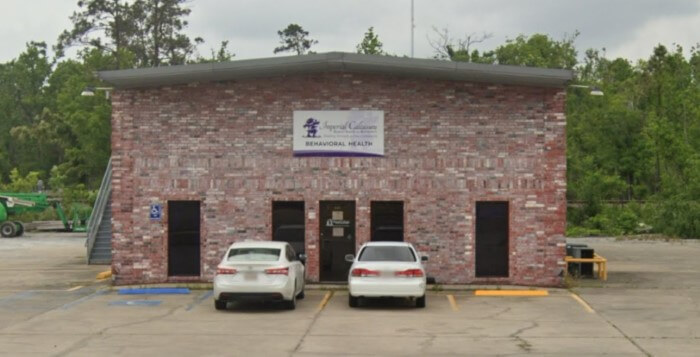 2651 East Napoleon Street, Sulphur, Louisiana, 70663
When clients come to Imperial Calcasieu for addiction treatment, they work with a team of physicians, nurses, clinicians, and addiction specialists to develop an outpatient program designed specifically to meet their needs. Cost of care is based on a sliding scale which increases accessibility and affordability of care, especially for those in crisis situations. For their adolescent clients, the same holds true, and these clients may be offered various talk therapies such as cognitive behavioral therapy.
Levels of Care
MAT, Outpatient
---
Broken Wings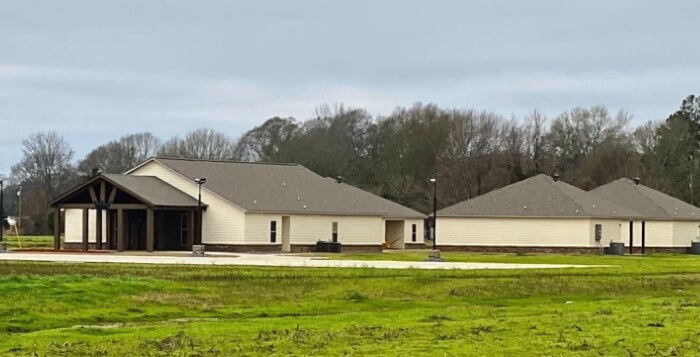 2869 US-165, Bastrop, Louisiana, 71220
Treatment services through Broken Wings are customized according to the level of care needed, the recovery goals of the client, and the specific drug or alcohol treatments that may be most effective. As a gender-specific drug rehab center, clients may be able to participate in 12-step meetings, weekly individual counseling with an assigned clinician, group therapy, education, relapse prevention skills, person-centered therapies, family programs, and extensive aftercare planning. They are a Christian-based facility and use 12-step programs from Alcoholics Anonymous to guide clients towards sobriety.
Levels of Care
Detox, Inpatient Treatment, IOP, Outpatient
Editorial Note
Though Broken Wings has fewer than 10 Google Reviews, each of them is within the last year and provides detailed insight into the programs and staff.
---
Rays of Sonshine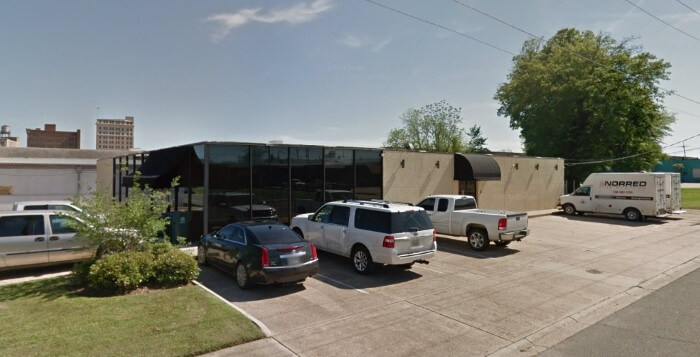 200 Breard St, Monroe, Louisiana, 71201
Rays of Sonshine is a female-only rehab facility that provides a six-phase recovery program. Clients start with a 12-week residential stay. The second phase includes an introduction of service skill assignments. In phase three, the women are encouraged to seek outside employment, followed by 40 hours each week and outside residency. Most women exit the program at this point, continuing only with their aftercare programs as needed. For those who need longer-term care, permanent on-site housing is established and they are able to remain for however long is needed. Treatment options typically include life skill development, employment assistance, family and group therapies, and medication management.
Levels of Care
Outpatient, Residential Treatment
Editorial Note
Each woman seeking help through Rays of Sonshine must commit to a minimum of 6 months, but they are allowed to bring their children, and specific services are also provided to pregnant women.
---
New Beginnings at Lake Charles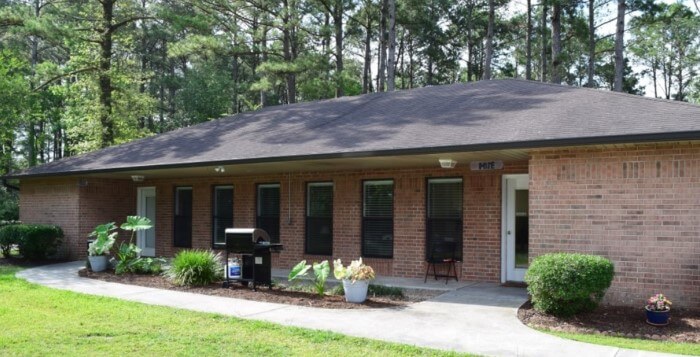 145 Victoria Drive, Lake Charles, Louisiana, 70611
The main goal of drug treatment through New Beginnings is to address the individual and their family unit at the same time. This is achieved through comprehensive rehab programs that include assessments, gender-specific support groups, 12-step programs, DBT, CBT, motivational interviewing, spiritual guidance, stress management, nutritional guidance, team building activities, family-inclusive programs, and aftercare planning.
Levels of Care
MAT, IOP, Outpatient, Inpatient Treatment, PHP, Detox
---
Center for Behavioral Health – Shreveport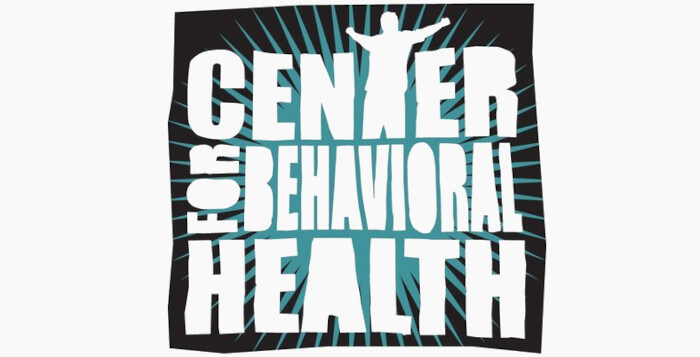 1303 Line Avenue Suite 600, Shreveport, Louisiana, 71101
The short-term outpatient services offered through this opioid abuse treatment facility mainly utilize medication assistance to address cravings and withdrawal symptoms that might be preventing someone from fully committing to substance abuse treatment. These programs can help prevent relapses through medication and supplemental individual and group therapies, all of which are offered at a low, fixed price. In order to increase accessibility across the state of Louisiana, Center for Behavioral Health accepts Medicaid.
Levels of Care
MAT, Outpatient
Editorial Note
Center for Behavioral Health has treatment facilities across eight different states, with various centers in each.
---
CADA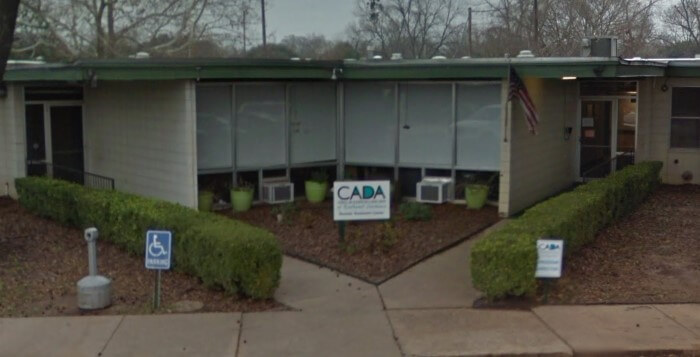 1525 Fullilove Drive, Bossier City, Louisiana, 71112
CADA offers drug addiction services to both adults and teens, and in order to meet all those needs, clients have several different levels of care to choose from. Peer support is a major aspect of each program through CADA, but clients also have access to group therapy, gender-specific programs, community support, relapse prevention, educational lectures, 12-step programs, and exercise or recreational activities. Groups may discuss topics like early recovery skills, recovery goals, trigger management, and positive coping skills that can be used outside of their specific program.
Levels of Care
IOP, MAT, Outpatient, Residential Treatment
---
Choices of Louisiana – Alexandria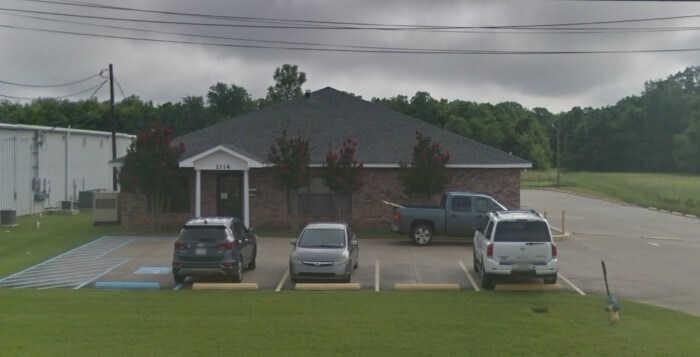 2116 North Bolton Avenue, Alexandria, Louisiana, 71303
Medication-assisted treatment through Choices of Louisiana comprises of either Suboxone or Buprenorphine. Clients are then offered various individual and group therapy options, all of which are self-pay. At the beginning of treatment, clients must visit the facility each day for their medication, however, some may be able to administer their medication on their own at home once they have stabilized. Choices of Louisiana only accept self-pay as a form of payment.
Levels of Care
MAT, Outpatient
Editorial Note
Choices of Louisiana is also known as BAART Programs of Alexandria.
---
BHG – Lake Charles Treatment Center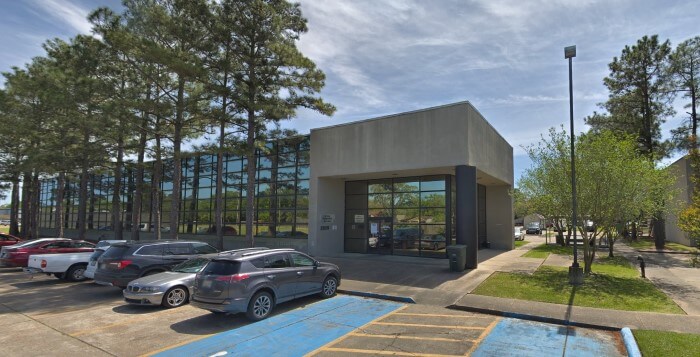 2829 4th Avenue Suite 200, Lake Charles, Louisiana, 70601
Clients seeking help through this facility will be provided with medication-assisted treatment and various counseling options. In order to manage withdrawal and cravings, they will be able to use Buprenorphine, Suboxone, and other medications. Clients will also receive different forms of counseling, such as cognitive behavioral therapy, individual therapy, group therapy, and family-inclusive programs.
Levels of Care
MAT, Outpatient
Editorial Note
Behavioral Health Group Lake Charles accepts Medicaid, Medicare, some health insurances, TRICARE, and they offer self-pay options based on a sliding fee scale. Clients in need may also qualify for a grant.
---
LaArk Recovery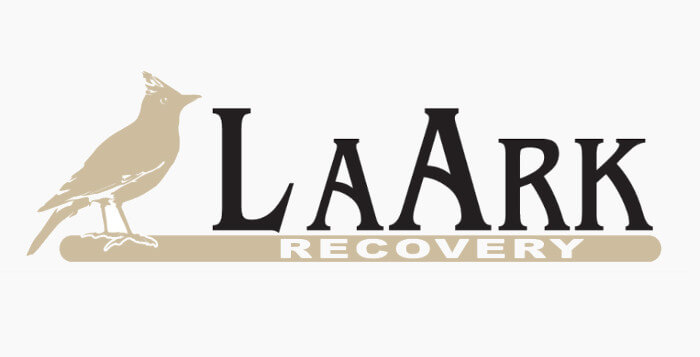 160 McVicker Street, Marion, Louisiana, 71260
LaArk Recovery works with clients struggling with addictions to alcohol, heroin, cocaine, meth, and prescription opioids. Inpatient care is based on 12-step programs but also combines treatments such as group and individual therapies, medication management, and various types of holistic treatments. Family education is also an important aspect of treatment for addictive disorders as it allows clients and their loved ones to work together as a family unit and learn about the disease of addiction and how it affects everyone. Once the inpatient program has ended, clients will use the skills they learned through aftercare planning to maintain sobriety long-term.
Levels of Care
Inpatient Treatment, MAT
---
Fairview Treatment Center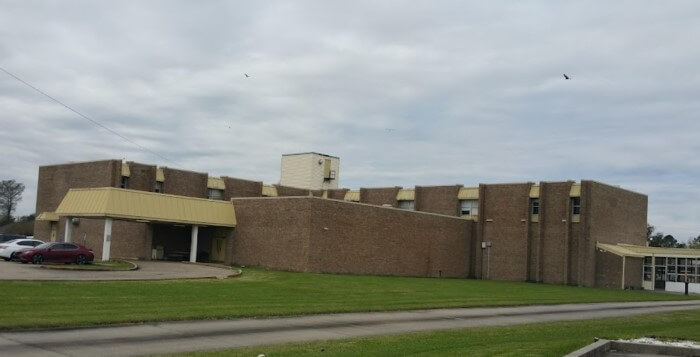 1101 Southeast Boulevard, Morgan City, Louisiana, 70380
Clients participate in the inpatient program for up to 30 days, and they utilize a combination of 12-step programming, individual and group therapies, case management, spiritual guidance, and art therapy. Each program is individualized to the specific client's needs and recovery goals, so the programs offered to one client may differ from the next. Their inpatient program is highly intensive and offers clients a safe environment to get through withdrawal, cravings, and early stages of recovery with the help of professionals and treatment experts. When clients are enrolled in the inpatient program at Fairview, they will be assigned a clinician that stays with them every step of the way. This clinician will help design the drug abuse or alcohol addiction program as well as continue to monitor the client's progress along the way to ensure that only the most effective treatment services are used.
Levels of Care
MAT, Inpatient Treatment, Detox
Editorial Note
Fairview Treatment Center does accept Medicaid.
---
Standards For Inclusion
Each addiction treatment center on this page has: (a) The Gold Seal of Approval from the Joint Commission for addiction services, CARF Accreditation, and/or has been verified by SAMHSA (b) Composite online review score of 3/5 stars or better, (c) Robust substance abuse treatment programs.
We assign letter grades to each center based on their cumulative online review ratings:
A = 4.3 – 5 Stars

B = 3.5 – 4.2 Stars

C = 2.6 – 3.4 Stars

D = 2 – 2.5 Stars

F = 2 Stars
Find More Facilities Nearby