The 11 Best Rehab Centers in Oklahoma (2022)
There are rehab centers in Oklahoma that treat alcohol and drug addiction We ve selected the best
rehabs based on high standards for quality substance abuse treatment This includes residential addiction treatment centers PHP program outpatient IOP programs luxury inpatient facility
Read More
Browse Rehabilitation Centers in
Oklahoma
Landmark Recovery of Oklahoma City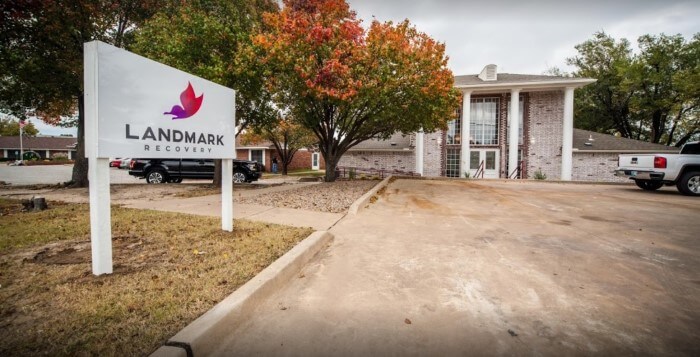 4825 NW 23rd Street, Oklahoma City, Oklahoma, 73127
This specific location of Landmark Recovery offers residential addiction treatment services. The length of care typically lasts about 35 to 45 days, and while under medical supervision, clients will participate in a variety of curated services that address their individual needs and recovery goals. This program offers individual therapy, group sessions, 12-step programs, SMART Recovery, Seeking Safety, CBT, family therapy, nutritional guidance, therapeutic fitness activities, and support groups. The goal here is to provide clients with a structured program that places clients in a healing environment where they can focus all of their time on recovering and developing tools that can help them to remain sober long-term.
Levels of Care
Aftercare, Detox, IOP, MAT, Outpatient, Partial Hospitalization, Residential Treatment
---
Payne County Youth Services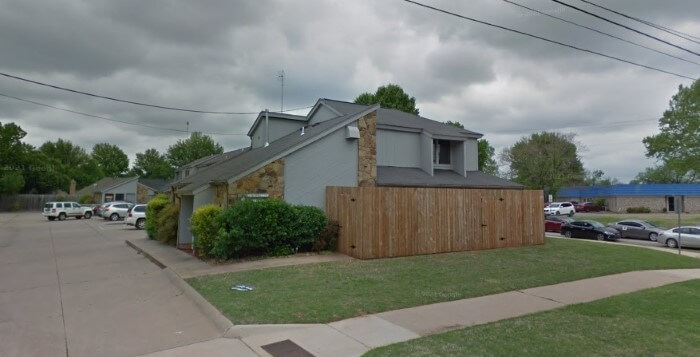 2224 West 12th Street, Stillwater, Oklahoma, 74074
Payne County Youth Services is a non-profit organization that offers community-based treatment programs and prevention services. Payne County also offers emergency shelters and programs that address the needs of children, adolescents, and family units to ensure the safest living environment is provided to these kids. For individuals struggling with substance use disorders or any type of behavioral health issue, services such as evidence-based therapy, crisis interventions, life skills education, creative arts, and community services are offered. Payne County also offers a youth shelter program and transitional living spaces for 16 to 22-year-olds who are homeless or need a safe environment to heal. The goal is to reach these kids where they're at and provide them with a support system of professionals and individuals just like them to address any dependency problems they may be struggling with.
Levels of Care
Outpatient
---
Palmer Women And Children Center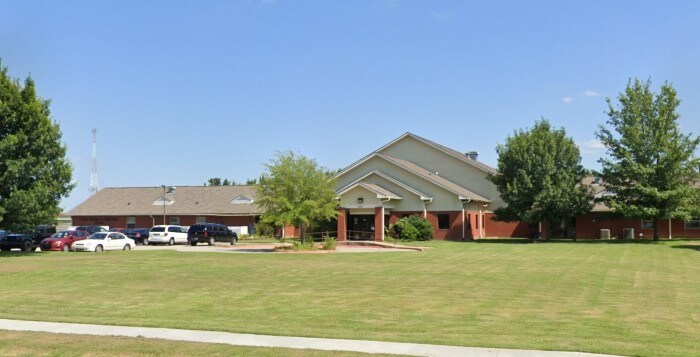 2442 East Mohawk Boulevard, Tulsa, Oklahoma, 74110
This specific location of the Palmer Women and Children Center provides addiction treatment services to women who are pregnant or have children. This inpatient program works with adult women over the age of 18, and they are allowed to bring any children under the age of 12 with them while they participate in treatment. Clients participate in 35 hours of treatment each week. These services include medical care, psychiatric treatment, trauma-informed care, case management, parenting classes, group therapy, individual therapy, behavior management, addiction education, anger management, nutritional guidance, process groups, and art therapy. Clients may also be offered a variety of different activities to participate in throughout their stay. The cost of care depends entirely on the client's financial situation, however, this facility typically provides services at no charge to the client.
Levels of Care
MAT, Residential Treatment
---
Country Road Recovery Center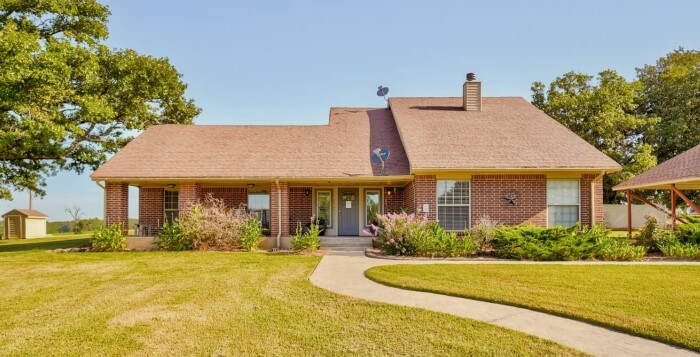 24962 Okay Road, Tecumseh, Oklahoma, 74873
Residents of Country Road Recovery Center will live on 135 acres of land designed to foster healing and overall wellness. All services available here are trauma-informed and address any underlying mental health issues that may have led to drug abuse. Other available services include individual therapy, peer support groups, cognitive behavioral therapy, dialectical behavior therapy, EMDR, experiential therapies, equine assistance, creative arts, music therapy, yoga, meditation, and 12-step programs. Country Road also offers onsite dog therapy, relapse prevention training, life skill development, and gender-specific programs. Each person will work closely with their clinician to develop an aftercare program that takes the skills and habits learned while in treatment and forms a plan that helps to maintain them outside of treatment.
Levels of Care
Inpatient Treatment, IOP, MAT, Outpatient, PHP
Editorial Note
Though Country Road Recovery Center has less than 10 reviews on Google, all of them were left within the last 8 months and have extremely positive comments about the programs, staff, and treatment facility as a whole. Though this is not the only indication of a facility's ability to treat substance abuse, it does evoke confidence in their programs.
---
Valley Hope of Cushing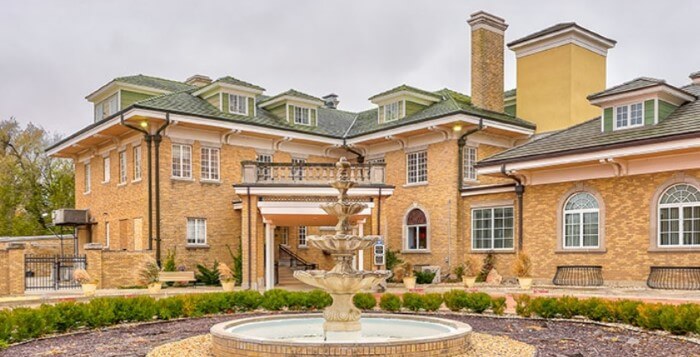 100 South Jones Avenue, Cushing, Oklahoma, 74023
Valley Hope of Cushing is able to work with clients suffering from more severe drug and alcohol addiction, especially those who are experiencing uncomfortable withdrawal symptoms. Clients are able to reside in the facility while receiving round-the-clock supervision by medical professionals. Medication assistance is offered to clients suffering from opioid or alcohol withdrawal. They also provide milieu therapy, group therapy, individual counseling sessions with an assigned clinician, family programs, 12-step therapy, recreational activities, and discharge planning. Valley Hope's clinicians and other members of their treatment team work closely with the client to develop a program that best addresses their needs.
Levels of Care
Detox, MAT, Residential Treatment
---
Human Skills and Resources – Sapulpa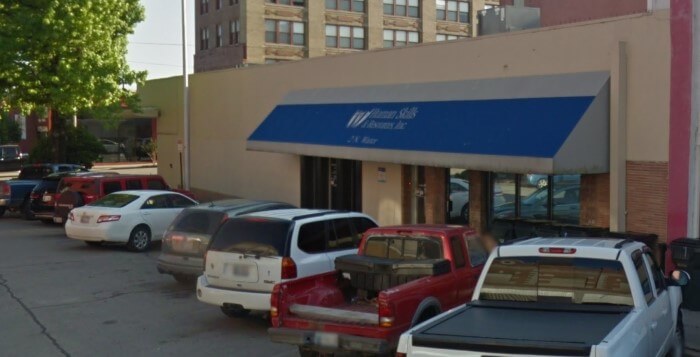 2 North Water Street, Sapulpa, Oklahoma, 74066
Human Skills and Resources has three different locations around Oklahoma, all of which offer the same services and standard of care. The goal of their outpatient programs is to provide access to substance abuse treatment services throughout the community. These services include court-mandated programs and DUI school, various assessments, medication assistance, relapse prevention technique training, anger management classes, cognitive skills, individual therapy, group therapy, family-inclusive programs, case management, and crisis interventions. All services are offered at a set fee, however, Human Skills and Resources does accept health insurance and Medicaid.
Levels of Care
Detox, IOP, MAT, Outpatient
---
Monarch – Oklahoma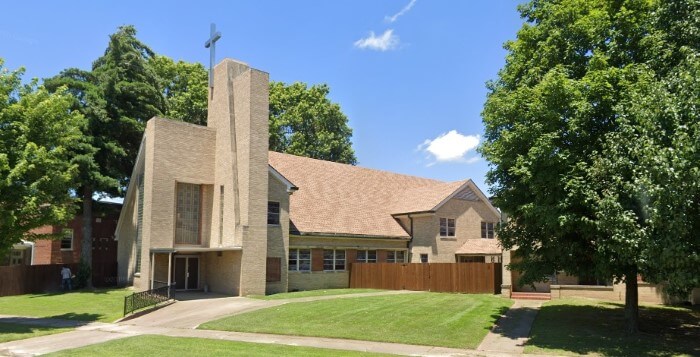 2310 West Broadway Street, Muskogee, Oklahoma, 74401
Monarch in Oklahoma is a nonprofit organization that offers an inpatient rehab program specifically for women and outpatient substance abuse services for men, women, and children. The main components of these recovery programs include group therapy, individual therapy, and community services that provide clients with supportive environments to learn and heal. The goal is to identify areas of need and address them specifically. Outpatient treatment options consist of various types of therapy plus psychosocial education, parenting classes, case management, and drug testing. All services are offered at a set rate. Monarch accepts private pay, health insurance, and Medicaid.
Levels of Care
Outpatient, Residential Treatment, Sober Living
---
Cherokee Nation – Three Rivers Health Center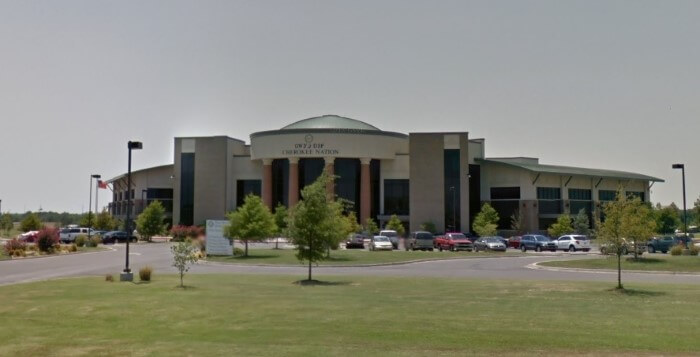 1001 South 41st Street East, Muskogee, Oklahoma, 74403
Cherokee Nation has many different behavioral health and general healthcare facilities across this area, however, the Three Rivers Health Center provides access to Oklahoma drug rehab programs and mental health services that may be of need. The behavioral health program offers access to drug and alcohol treatment, prevention services, and various evaluations to help both the client and clinician determine what conditions are being dealt with and how to best treat them as well as meet the individual needs and recovery goals of the client. Three Rivers Health Center also offers standard therapies, trauma counseling, relapse prevention, parenting skills, and crisis interventions. These treatment providers also constantly research psychiatric methods of treating drug and alcohol addiction, so clients will only be provided with the most up-to-date therapies and addiction recovery programs available.
Levels of Care
MAT, Outpatient, Inpatient Treatment
---
Ernest Childers Department of Veterans Affairs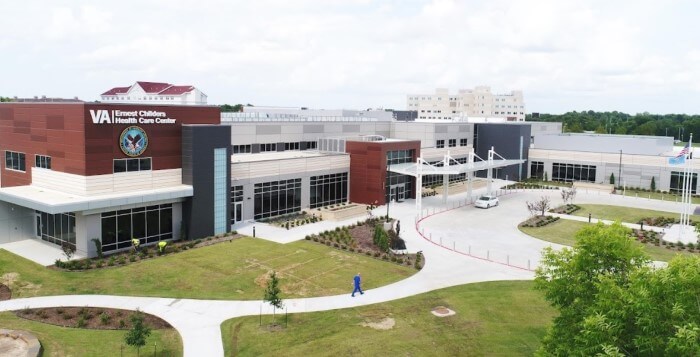 10159 East 11th Street Suite 100, Tulsa, Oklahoma, 74128
The Ernest Childers VA Clinic accepts clients through appointments only, and they specifically work with veterans and their loved ones who may be in need of drug or alcohol rehab. This program also works with clients struggling with addiction and possible co-occurring or underlying conditions. As a rehab facility, they generally provide standard therapies and treatment services known to effectively address addiction and dependency issues. They also provide access to transitional services, helping veterans reintegrate themselves back into civilian life, especially if they struggle with trauma that may have led to substance abuse. Because this facility is also a general healthcare provider, clients may also have access to nutritional services, pain management for withdrawal, social work, gender-specific services, and overall wellness programs to ensure that the client has all the tools necessary for living a successful life without self-medication.
Levels of Care
Inpatient Treatment, MAT, Outpatient
---
Red Rock Behavioral Health Services – Hobart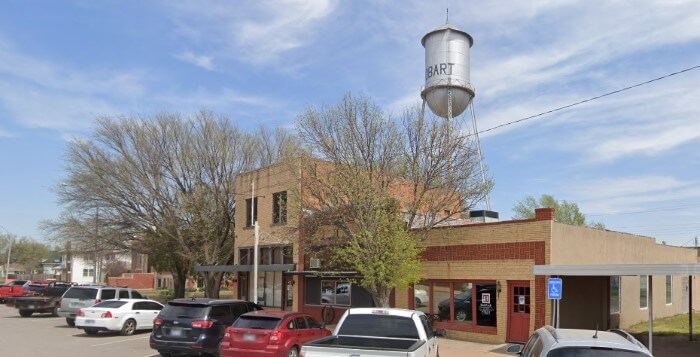 216 South Main Street, Hobart, Oklahoma, 73651
Though Red Rock Behavioral Health has many different locations across Oklahoma, the Hobart location offers outpatient substance abuse treatment programs for adults. Available services include individual, group, and family therapy as well as case management, screening services, peer support groups, court-mandated programs, and medication management. All services are evidence-based, allowing Red Rock to provide the most effective substance abuse treatment programs to each of their clients in order to meet their individual needs and goals. Clients may also have access to virtual outpatient programs.
Levels of Care
Outpatient
Editorial Note
Red Rock Behavioral Health Services in Hobart, Oklahoma does not have enough reviews on Google for us to provide them with an unbiased score. We did choose to include them in our list of best rehabs because they are CARF accredited.
---
Northwest Center for Behavioral Health – Lighthouse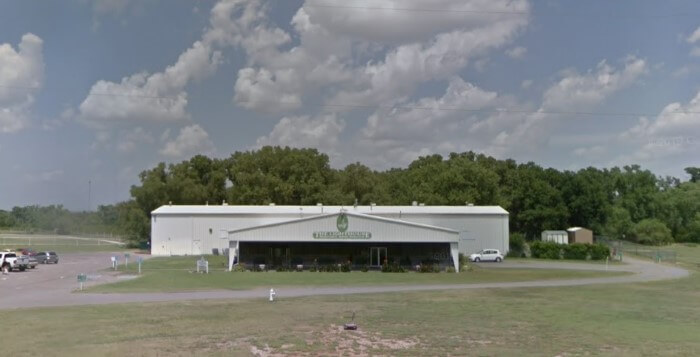 5050 Williams Avenue, Woodward, Oklahoma, 73801
The inpatient substance abuse program through Northwest Center for Behavioral Health specifically works with adult men and women. They are a 26-bed rehab facility, allowing each resident to remain under constant supervision and care for 30 days. While enrolled in this program, clients will participate in daily group therapy, addiction education, individual counseling, gender-specific services, recreational therapy, daily exercise classes, and peer support groups. The goal is to educate each client on their specific disease, teach responsibility, and help clients develop self-esteem throughout their recovery process.
Levels of Care
MAT, Residential Treatment
Editorial Note
Northwest Center for Behavioral Health didn't have enough reviews on Google. They are included in this list because they are accredited, however, make sure to do your own research to determine whether this program is best for you or not.
---
Standards For Inclusion
Each addiction treatment center on this page has: (a) The Gold Seal of Approval from the Joint Commission for addiction services, CARF Accreditation, and/or has been verified by SAMHSA (b) Composite online review score of 2.5/5 stars or better, (c) Robust substance abuse treatment programs.
We assign letter grades to each center based on their cumulative online review ratings:
---
---
---
---
Find More Facilities Nearby
Oklahoma Addiction Recovery Support
Alcoholics Anonymous Oklahoma: This website provides individuals in the Oklahoma area with access to critical 12-step support groups. Meeting times and locations are listed as well as any important specifics about those meetings. This website also offers alcohol addiction information, access to community events, and various other resources that may be helpful during the recovery process.

Narcotics Anonymous Oklahoma: The NA website for Oklahoma provides access to general NA meetings as well as drug specific meetings, allowing people to connect with individuals just like them. These meetings allow clients to meet with their peers, discuss their struggles, learn from one another, and hold each other accountable. This website also lists different NA-friendly community events.

Al-Anon Oklahoma: The Oklahoma Al-Anon organization offers support groups and other resources for friends and family members of individuals struggling with addiction. Drug and alcohol abuse affects everyone around the person who is actually using, and sometimes these people need support too. Al-Anon allows people in the community to come together and offer that support. Individuals are able to learn more about addiction and how to cope with it and with the recovery journey.

Oklahoma Department of Mental Health & Substance Abuse: As a government operated website, the Oklahoma Department of Mental Health and Substance Abuse is able to provide the public with research, information, legal policy, prevention resources, treatment services, and more when it comes to addiction recovery. Oklahoma residents and family members of people struggling with addiction can turn to this website for trusted information that may help point them in the right direction for seeking treatment or research involving addiction in Oklahoma.