Browse Rehabilitation Centers in
South Carolina
Faith Home
144 Faith Home Road, Greenwood, South Carolina, 29649
Faith Home is a Christian-based recovery program that offers a zero-cost, 8-week residential program that centers around 12-step facilitation. Though they do work with both men and women, their facility is gender-specific and separate. Services include different types of counseling, spiritual guidance through Chaplain services, healthy living skills, nutritional guidance, bible studies and devotions, daily recovery meetings, work therapy, worship services, family events, therapeutic fitness, volunteer services, and choir outreach events. As a non-profit organization, clients are not financially responsible for their services and, if they are willing to participate in the 8-week program, are eligible for receiving the services they need regardless of their financial situation. In total, they have 135 beds available to adult men and women who need help.
Levels of Care
Inpatient Treatment
Editorial Note
Faith Home is not accredited by CARF or the Joint Commission, but they have good reviews. We have chosen to include them in this list because of the access to services they provide residents of South Carolina.
---
The Owls Nest Recovery Center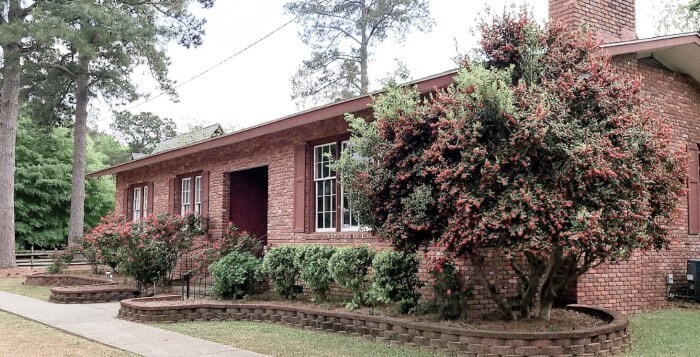 2528 West Palmetto Street, Florence, South Carolina, 29501
Clients seeking help through The Owls Nest Recovery Center work with their treatment team to develop a program that addresses drug or alcohol addiction through a combination of 12-step techniques and evidence-based therapies. While clients are participating in their outpatient program, they are offered a chance to reside in a sober living environment, which can provide a more structured schedule and healing living environment. Treatment services through The Owls Nest include individual therapy, group therapy, skill-building development, relapse prevention training, addiction education, process groups, cognitive behavioral therapy, dialectical behavior therapy, family therapy, creative writing, and interactive workshops.
Levels of Care
IOP, MAT, Outpatient, Partial Hospitalization, Sober Living
Editorial Note
The Owls Nest is another treatment facility that is not accredited by our trusted organizations. They have good reviews and provide many different services that can help South Carolina residents, which is why we have confidence in their programs and have included them in this list of best rehabs.
---
Southwest Carolina Treatment Center – Anderson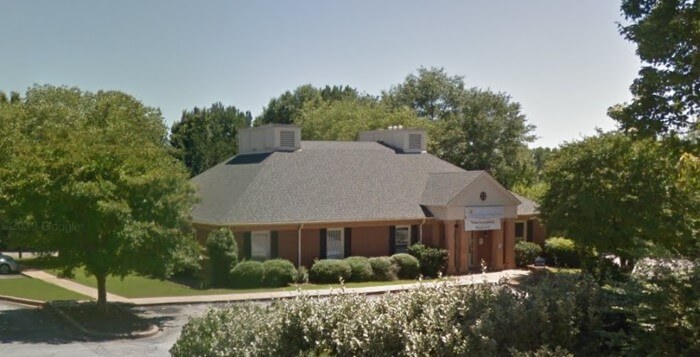 341 West Beltline Boulevard, Anderson, South Carolina, 29625
Southwest Carolina Treatment Center in Anderson is an outpatient medication-assisted rehab facility. Medications such as methadone, buprenorphine, and naltrexone are prescribed to adult men and women over the age of 18 who are suffering from opioid abuse withdrawal symptoms. For individuals who abuse substances such as Oxycodone, Percocet, Norco, Vicodin, heroin, OxyContin, Hydrocodone, fentanyl, and various other opioids, withdrawal is often the reason why these individuals continue using or relapse despite wanting to get sober. MAT programs offer medications that reduce those withdrawal symptoms, allowing clients to focus on recovering and become more motivated when it comes to remaining sober and enrolling in a treatment program. Along with those medications, clients are also offered access to individual and group therapies. In these sessions, clients learn various life skills, develop relapse prevention techniques, and participate in behavior modification therapies.
Levels of Care
MAT, Outpatient
---
Miracle Hill Overcomers Center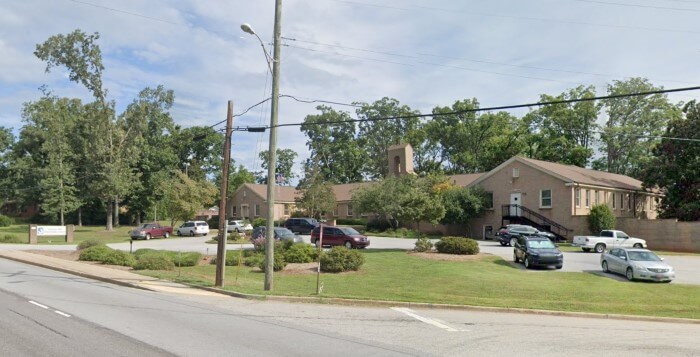 1916 North Pleasantburg Drive Suite 4036, Greenville, South Carolina, 29609
Miracle Hill Ministries is a nonprofit program that works specifically with men and women struggling with a variety of different problems, but most also deal with some form of homelessness alongside addiction or mental health issues. The overall organization offers several different locations around South Carolina, but this specific location is an inpatient treatment provider, working specifically with men who suffer from various types of addictions that have altered their life negatively. The residential treatments here take place over the course of 27 weeks in which services such as 12-step facilitation, addiction education, life skills training, various types of counseling, and devotional services are utilized. This addiction treatment center provides residents with nutritional meals, a place to sleep, access to primary healthcare services, case management, chapel services, a mentor program, and transitional housing options.
Levels of Care
Inpatient Treatment, Sober Living
Editorial Note
Miracle Hill is not accredited, however, they do have good reviews on Google and provide many necessary services to members of the community. As a pillar of the community, Miracle Hill is trustworthy for providing addiction treatments.
---
Ace Recovery for Men
1477 Ted Melton Road, Chesterfield, South Carolina, 29709
This substance abuse treatment center is a not-for-profit organization that works specifically with men who need help addressing drug and alcohol abuse. As an inpatient drug rehab program, clinicians and addiction specialists at Ace Recovery provide 24-hour supervision, especially for individuals detoxing or withdrawing from their drug use. Lengths of care are available based on a 30, 60, or 90-day plan. Treatment options include individual therapy, cognitive behavioral rational living groups, 12-step facilitation, social detoxification, educational groups, DUI programs, therapeutic fitness, and continuing care following discharge. Though this addiction treatment center is equipped to treat most addictions, they are particularly able to work with men struggling from an addiction to cocaine, methamphetamine, opiates, alcohol, and marijuana.
Levels of Care
Inpatient Treatment
Editorial Note
This is another South Carolina rehab program that is not accredited but has positive and trustworthy reviews.
---
Waypoint Recovery Center – Cameron
499 Wild Hearts Road, Cameron, South Carolina, 29030
When South Carolina residents seek help through Waypoint Recovery Center, they will work extremely closely with masters-level clinicians throughout the entire addiction recovery process. Treatment plans combine assessments, different types of therapy, aftercare planning, and various holistic options. Utilizing all of these services allows for more comprehensive drug abuse services that address the entire client as a whole. Because Waypoint Recovery believes that addiction is a curable disease, clinicians work hard to develop plans with effective services that not only address the symptoms caused by addiction but that also address the spiritual, emotional, mental, and physical aspects of the client's life so that sobriety becomes a long-term reality. Waypoint Recovery Center is able to accept some health insurance plans. Other payment options of financial assistance plans may be available depending on the client's financial status.
Levels of Care
Aftercare, Detox, IOP, MAT, Outpatient, Residential Treatment
---
BriteLife Recovery
2200 Main Street, Hilton Head Island, South Carolina, 29926
The South Carolina BriteLife location is evidence-based, focusing on the outcomes and the science behind drug and alcohol treatment options that are proven to be effective. A variety of services are available to each client, including activity therapies and an extensive list of group therapies. These services provide clients with support from their peers, a safe space to share their experiences, positive communication skill development, and the chance for clients to hold one another accountable. Some of the available adventure therapy services include kayaking, hiking, swimming, and equine-assisted therapies. BriteLife does accept most health insurance providers, but they do not accept Medicare or Medicaid.
Levels of Care
IOP, MAT, Outpatient, Partial Hospitalization
Editorial Note
BriteLife is another facility that is not accredited, but we have chosen to include them in this list of best rehabs for South Carolina because of their reviews, access to services, and general lack of accredited facilities.
---
Solutions Recovery Center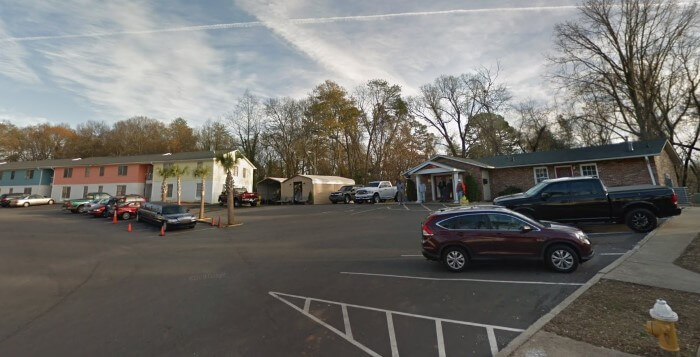 520 Lowndes Hill Road, Greenville, South Carolina, 29607
Solutions Recovery Center is a private treatment facility that offers sober living services to adult men struggling with various different addiction conditions. Clients live in semi-private rooms and are provided with the freedom to be able to continue participating in outside responsibilities while continuing to receive outpatient treatment in a structured living environment. Solutions Recovery Center offers medication assistance, individual therapy, group therapy, case management, medication management, family therapy, and recreational therapy.
Levels of Care
IOP, Outpatient, Sober Living
---
Keystone Substance Abuse Services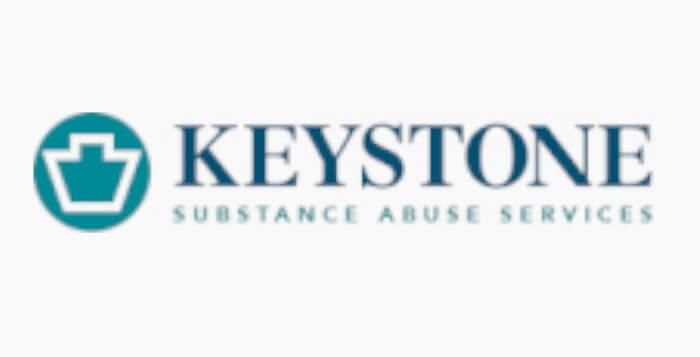 199 South Herlong Avenue, Rock Hill, South Carolina, 29732
Keystone works to provide programs that address each of their clients as a whole while also ensuring that every prevention, intervention, and treatment service is evidence-based and effective. They have both adult and adolescent programs that include a wide range of customizable services. Adult treatment options for inpatient and outpatient programs include various therapies, medication management, medication assistance, recovery management, withdrawal management, peer support groups, age-specific services, and more. The goal is to develop a program that addresses the entire client and offers them the support needed to develop skills that maintain long-term recovery.
Levels of Care
Detox, Inpatient Treatment, IOP, MAT, Outpatient, Partial Hospitalization
---
Circle Park Behavioral Health Services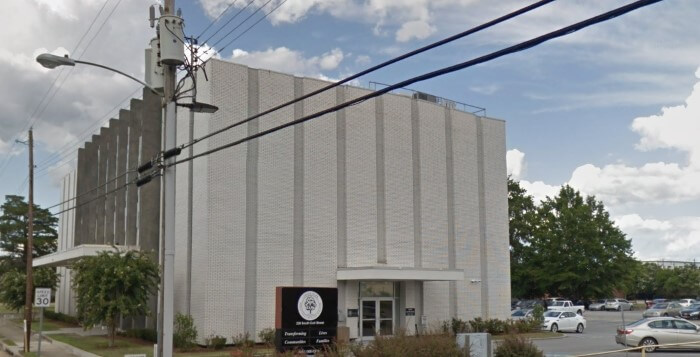 238 South Coit Street, Florence, South Carolina, 29501
The main treatment philosophy through Circle Park Behavioral Health Services is that addiction is a preventable and treatable disease, and through their treatment programs and education services, clients are able to receive the most effective care available. Along with assessments and interventions, actual treatment services include individual therapy, family therapy, group counseling, case management, motivational interviewing, trauma recovery empowerment, cognitive behavioral therapy, and the Matrix Model. Circle Park does also offer medication assistance, an employee assistance program, gender-specific treatments, adolescent programs, and prevention programs.
Levels of Care
Outpatient
---
Phoenix Center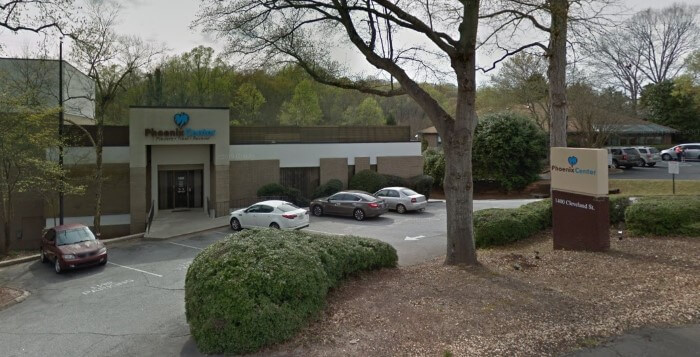 1400 Cleveland St, Greenville, South Carolina, 29607
The Phoenix Center is a nonprofit agency that focuses of treating individuals suffering from substance abuse disorders as well as providing prevention resources and programs to members of the community. Services are available to adults, adolescents, and children. Clients are able to choose from day or evening outpatient programs that consist of individual therapy, group therapy, family therapy. Clients are also offered the chance to participate in various support groups, parenting classes, and medication assistance. The Phoenix Center gives priority enrollment to women who are pregnant and to clients who are intravenous users.
Levels of Care
Detox, MAT, Outpatient, Residential Treatment
---
Forrester Center for Behavioral Health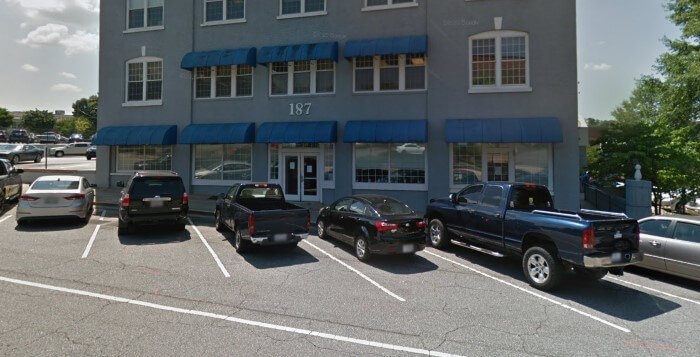 187 West Broad Street, Spartanburg, South Carolina, 29304
The Forrester Center provides behavioral health programs and substance abuse treatment services to adults and adolescents suffering from addiction. Adult treatment services include a variety of different counseling options, assessments, various intervention services, anger management, and medication assistance. The main form of treatment for both adults and adolescents is group therapy. Clients are able to work with their peers to discuss various topics, develop coping mechanisms that may be helpful, and hold one another accountable. Forrester Center for Behavioral Health does accept private health insurance plans and most forms of Medicaid.
Levels of Care
IOP, MAT, Outpatient
---
Standards For Inclusion
Each addiction treatment center on this page has: (a) The Gold Seal of Approval from the Joint Commission for addiction services, CARF Accreditation, and/or has been verified by SAMHSA (b) Composite online review score of 2.8/5 stars or better, (c) Robust substance abuse treatment programs.
We assign letter grades to each center based on their cumulative online review ratings:
A = 4.3 – 5 Stars

B = 3.5 – 4.2 Stars

C = 2.6 – 3.4 Stars

D = 2 – 2.5 Stars

F = 2 Stars
Find More Facilities Nearby
South Carolina Addiction Recovery Support
Department of Alcohol and Other Drug Abuse Services South Carolina: This department of services is a government-run agency whose mission is to provide access to quality prevention and treatment services to South Carolina residents. Their overall goal is to reduce negative views of mental health and addiction, and to make all services accessible to the people who need them without the fear of what seeking help means. They provide access to different prevention, treatment, recovery, and training programs.

South Carolina Legislature: This specific website provides access to laws and legislation in South Carolina regarding chemical dependency and substance abuse. This can be important information for individuals struggling with addiction as well as their family members looking into state legislation. It's important to know your rights, especially when it comes to mental illnesses that may lead to illegal behaviors or illegal substance use.