Browse Rehabs in
Pennsylvania
Steps to Recovery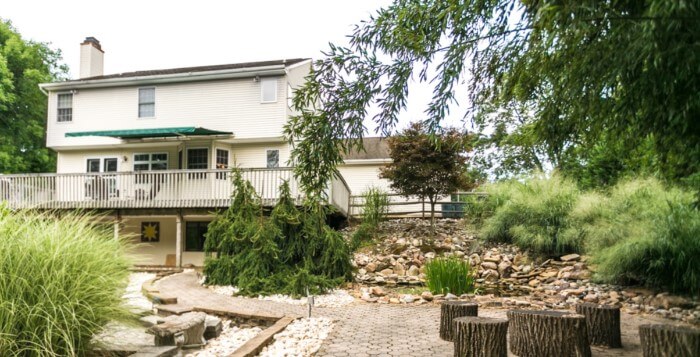 1400 Veterans Highway, Levittown, Pennsylvania, 19056
Steps to Recovery is a supportive addiction treatment facility that offers comprehensive services in order to address individual clients and their entire family units. Clients are given access to a full outpatient continuum of care, allowing them to move through these levels at a pace that suits their needs. Treatment options for clients through Steps to Recovery include CBT, DBT, family therapy, individual and group counseling, medication management, meditation, 12-step programs, nutrition counseling, mindfulness, and a variety of experiential options depending on the client's needs and interests. Clients will also have access to medication assistance for opioid addiction, gender-specific therapies, and aftercare programs. Steps to Recovery does accept several different forms of health insurance, and they may also accept other forms of payment or financial assistance.
Levels of Care
Detox, IOP, MAT, Outpatient, Partial Hospitalization, Sober Living
---
Avenues Recovery Center – Jamison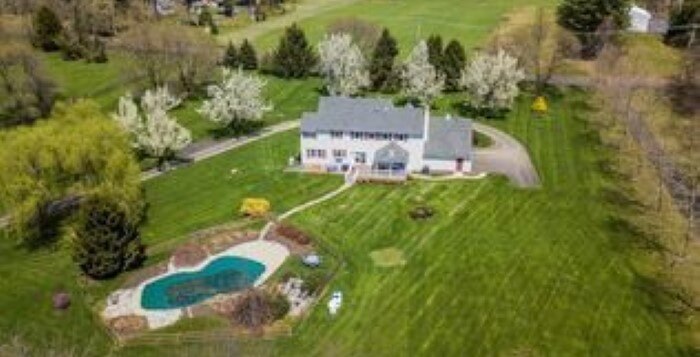 1753 Kendarbren Drive Suite 612, Jamison, Pennsylvania, 18929
Avenues Recovery in Jamison, Philadelphia refers to itself as a community-based, residential-style outpatient rehab that offers transitional housing spaces for their clients participating in outpatient treatments. This addiction treatment center takes a whole-person approach to addiction recovery, opting to include a variety of services and treatment modalities that address the spiritual, physical, and emotional needs of each person simultaneously. Available outpatient services include individual counseling, group therapy, cognitive behavioral therapy, dialectical behavior therapy, 12-step programs, yoga, psychiatric medication management, and various outdoor recreational activities. Clients may also have access to medical healthcare services, medication assistance through Vivitrol, and family-intensive services. Avenues Recovery prioritizes family involvement throughout their entire program, so loved ones are encouraged to participate in therapy and other services that can help address problems within the home. The Jamison location does also offer programs designed specifically for working professionals.
Levels of Care
MAT, IOP, Outpatient, Sober Living
---
Little Creek Lodge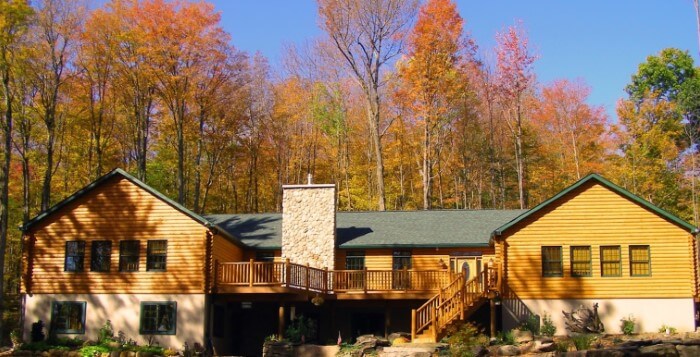 359 Easton Turnpike, Lake Ariel, Pennsylvania, 18436
Little Creek Lodge provides access to long-term recovery programs for adult men who suffer from addiction to substances such as alcohol, benzodiazepines, cocaine, heroin, marijuana, opioids, and prescription drugs. Each resident will be provided with a customized residential program that includes an intensive daily schedule filled with a combination of evidence-based therapies, 12-step meetings, and spiritual support. Some of the available treatment services include CBT, DBT, EMDR, music therapy, identity therapy, creative expression, addiction education, anger management classes, coping skill development, and vocational guidance. Clients will also participate in various adventure activities that include kayaking, hiking, horseback riding, fishing, and more. The goal is to address specific symptoms through clinical therapies while also utilizing physical services to address the spiritual and physical aspects of care. Regardless of the specific services that make up each program, Little Creek Lodge designs each schedule based on three phases of recovery: the admission stage, the growth/personal development stage, and the preparing to transition stage. Each stage focuses on specific areas of recovery and skill development.
Levels of Care
MAT, IOP, Outpatient, Sober Living, Inpatient Treatment, PHP
---
Sobriety Solutions of Pennsylvania
1000 Germantown Pike Suite E-1, Plymouth Meeting, Pennsylvania, 19462
Sobriety Solutions of Pennsylvania is a family-owned drug and alcohol rehab facility that combines clinical therapies, medical healthcare services, and spiritual guidance in order to treat each individual client through their own individualized and comprehensive program. This facility works with men and women to address a variety of substance use disorders through outpatient services. These programs offer behavioral health services such as relapse prevention training, yoga, mindfulness, DBT, medication management, individual therapy, motivational interviewing, vocational training, individual career coaching, resume building, psychoeducation groups, family inclusion each week, 12-step programs, music therapy, and art therapy. A combination of these treatment options is often used to help clients develop positive coping mechanisms and to treat the individual as a whole. Depending on the specific program that each client participates in, the number of hours that are required may vary. Clients will be able to pay for services through health insurance plans or other forms of self-pay.
Levels of Care
IOP, MAT, Outpatient, PHP
---
Silver Linings Recovery Center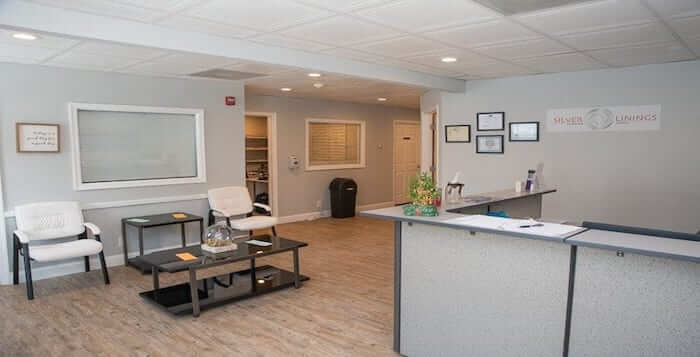 1262 Wood Lane Suite 102, Langhorne, Pennsylvania, 19047
The Pennsylvania location of Silver Linings Recovery offers access to a state-of-the-art facility where clients are provided with customizable addiction treatment programs that are evidence-based and effective. Many clients may begin with their detox program to rid their bodies of any substances still present. Once that is complete and the client has withdrawn safely, they will then work with their treatment team to design a program that addresses their specific needs. Silver Linings residential treatment program consists of a range of individual, group, and family therapies throughout treatment. Clients will also have access to holistic practices provided at Silver Linings such as aromatherapy, art therapy, yoga, and meditation groups. Family therapy is a major focus here as well, and they provide a variety of family groups and counseling sessions to help mend damaged relationships throughout inpatient treatment. Some of the clinically based substance abuse treatments that are provided include CBT, DBT, medication-assisted treatment, and motivational enhancement groups.
Levels of Care
Detox, IOP, MAT, PHP, Residential Treatment
---
Silver Pines Treatment Center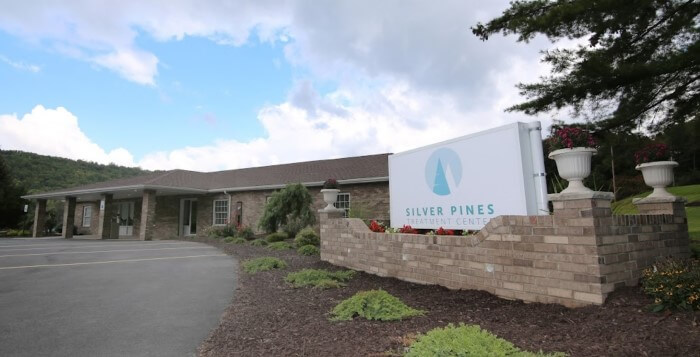 5 White Owl Drive, Mahanoy City, Pennsylvania, 17948
Silver Pines Treatment Center prides themselves on treating each of their clients based on whatever substance they abuse while simultaneously treating any underlying mental health disorders. Their evidence-based programs address each client as a whole, utilizing a combination of services to treat the body, mind, and soul at the same time. All clients will play an active role in the development process to ensure that their rehab program is as effective as possible. Available services include various types of behavioral therapies, trauma-informed care, nutritional guidance, yoga, art therapy, stress reduction training, therapeutic fitness, relapse prevention training, gardening, and aftercare planning. Silver Pines also offers access to medication-assisted treatment options as well. Residents do have access to private rooms with shared common areas, a movie room, crafting spaces, and outdoor recreational spaces.
Levels of Care
Detox, Inpatient Treatment, MAT
---
Brookdale Premier Addiction Recovery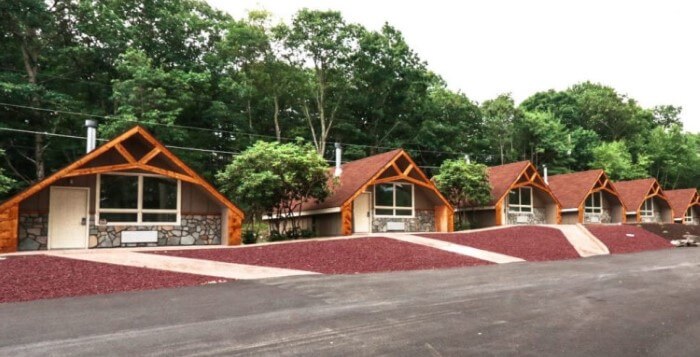 2455 Back Mountain Road, Scotrun, Pennsylvania, 18355
Brookdale Recovery focuses treatment on individuals aged 18 or older that are struggling with substance abuse and are in need of comprehensive medical care and intensive daily schedules. Not only do they have the resources and staff to deal with mild to severe substance use disorders, but they are also able to work with clients that suffer from underlying health conditions or mental illnesses as well. The goal is to pinpoint those causes, diagnose the individual, and provide them with a drug or alcohol treatment plan that addresses all of their needs at the same time. Brookdale Premier offers an on-site medical facility that works with clients who need 24/7 monitoring during the detox phase. Other services include crisis interventions, CBT, motivational interviewing, gender-specific groups, yoga, meditation, relapse prevention, 12-step meetings, family therapy, and addiction education. Residents will also have access to semi-private living spaces, a sauna, a recreational studio, a fully equipped gym, hiking trails, and outdoor sports areas.
Levels of Care
Detox, IOP, MAT, Outpatient, PHP, Residential Treatment, Sober Living
---
Banyan – Philadelphia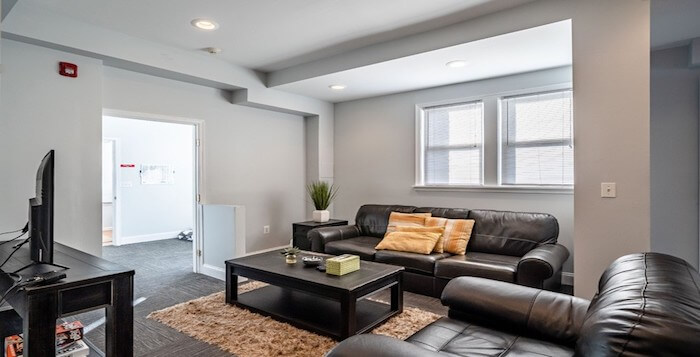 100 North Buckstown Drive Suite 100-E, Langhorne, Pennsylvania, 19047
Banyan Treatment Centers is a leading behavioral healthcare treatment provider with several locations throughout the United States. Their Pennsylvania drug and alcohol rehab center provides client-centered treatment services that allow all of their clients to actively participate in the planning process. This specific location addresses drug abuse or alcohol addiction through outpatient programs that combine several different modalities. Holistic treatment options through Banyan in Philadelphia include reiki, yoga, movement therapy, meditation, aromatherapy, biofeedback, music and art therapy, nutrition education, chiropractic therapy, and psychoeducation. They also offer individual and group therapies, relapse prevention, medication management, and more depending on what each client needs.
Levels of Care
MAT, IOP, Outpatient, PHP
---
Clearbrook Treatment Center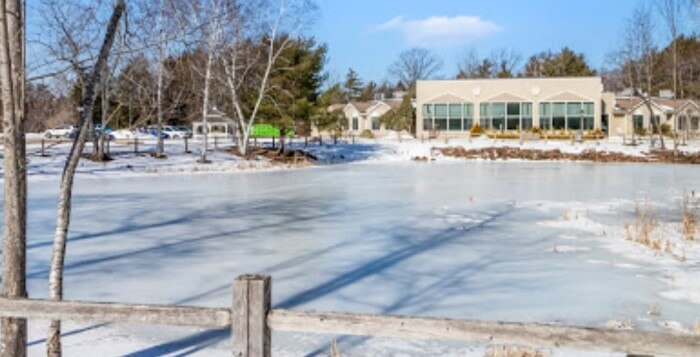 1100 East Northampton Street, Wilkes Barre, Pennsylvania, 18706
Clearbrook Treatment Center is a Pennsylvania rehab center that offers drug and alcohol addiction treatments to men and women who are in need of immediate help. Many clients begin with the detox program or stabilization services, followed by individualized inpatient drug treatment planning. These programs may include various services, including 12-step programs, individual counseling, group therapy, creative expression, biofeedback, motivational interviewing, and faith-based services. Clearbrook Treatment Center does also offer programs specifically designed for working professionals in the corporate world, members of the LGBTQ+ community, and alumni who require continued support. Clients suffering from opioid abuse and withdrawal will have access to MAT services through Suboxone, an FDA-approved drug that minimizes opioid withdrawal symptoms and helps clients gain the motivation to change. Clearbrook Treatment Center accepts many different insurance plans and may be able to work with clients who struggle financially.
Levels of Care
Detox, MAT, Residential Treatment
---
DayBreak Treatment Solutions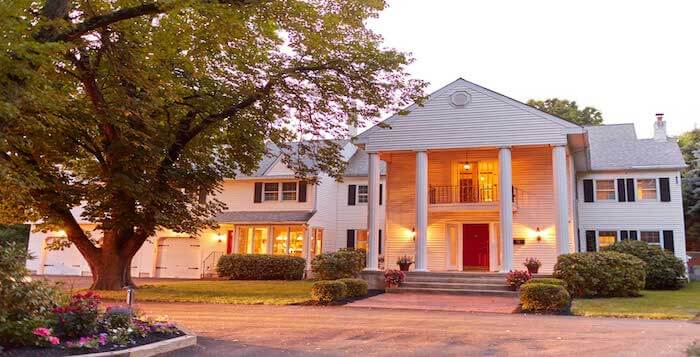 1288 Veteran Highway, Levittown, Pennsylvania, 19056
Daybreak Treatment Solutions takes a more holistic approach to chemical dependency treatment while also offering a full continuum of care to each of their clients. Not only is this a rehab facility focused on treating the immediate needs of men and women who are currently struggling with addiction, but Daybreak also provides addiction education classes in hopes of offering preventative resources throughout the community. As part of their residential program, medical detox is typically the initial phase and can help someone go through the withdrawal process as safely and effectively as possible. Once detox is complete, therapy and 12-Step recovery practices make up the major focus of treatment. Clients will participate in individual counseling sessions, peer-led support groups, recreational activities, and relapse prevention training. Inpatient care lasts approximately 30-90 days but can last longer, while outpatient services are short-term and usually only last for a certain number of hours each week up to 30 days in length.
Levels of Care
Detox, IOP, PHP, Residential Treatment, Sober Living
---
Huntington Creek Recovery Center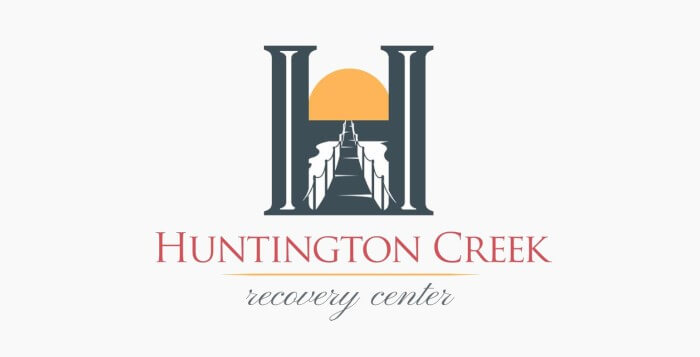 890 Bethel Hill Road, Shickshinny, Pennsylvania, 18655
Huntington Creek Recovery Center is a 40-acre rehab facility that provides services to men and women over the age of 18 who struggle with any type of drug use. Following an initial assessment, clients will work with a multidisciplinary treatment team that consists of medical professionals, counselors, technicians, and recreational therapists in order to develop a program that fits their individual needs and recovery goals. Though clients are offered clinical therapies, Huntington Creek does work to give each of their clients a holistic experience that includes various activities, recreational services, meditation, yoga, nature walks, ropes courses, and other activities that provide a more hands-on approach to treatment. Clients will also participate in medication management, psychoeducation, 12-step meetings, and coping skill development groups. Though their main treatment programs are offered to adults, Huntington Creek does also offer a residential track for adolescent boys in need of constant supervision and care.
Levels of Care
Detox, MAT, Residential Treatment
---
The Ranch Pennsylvania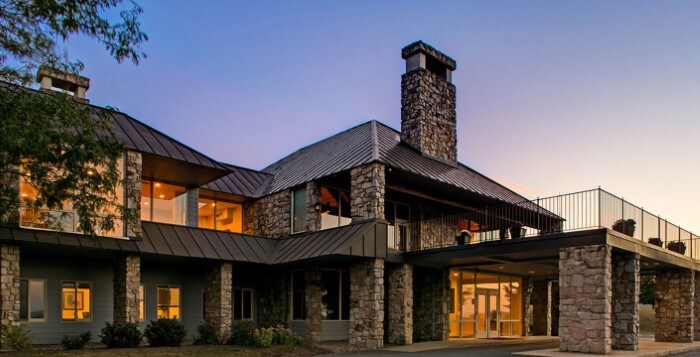 1166 Hilts Road, Wrightsville, Pennsylvania, 17368
The Ranch provides residential treatment programs that combine clinical therapies and holistic treatments in order to address the entire client as a whole. Their main goal is to provide each of their clients with a voice and work towards discussing, planning, and implementing positive change in each of their lives. Though they do work with individuals suffering from all types of substance abuse and in various stages of addiction, they do work with many clients who deal with alcohol addiction, heroin or opioid abuse, and meth use. Residents will have access to 24-hour support, clean common areas with access to a ping pong table, semi-private living spaces, a gym, and outdoor recreational areas. Some of the clinical therapies that are offered include CBT, DBT, 12-step programs, and nutrition therapy. Clients will also have access to art therapy, yoga, recreation activities, meditation, mindfulness groups, ropes courses, archery, drumming, sound healing, and medicine wheels. Living spaces are cabin-style and allow clients to develop relationships with people struggling with similar situations.
Levels of Care
MAT, Aftercare, IOP, Inpatient Treatment, PHP, Detox, Residential Treatment
---
Geisinger Marworth Treatment Center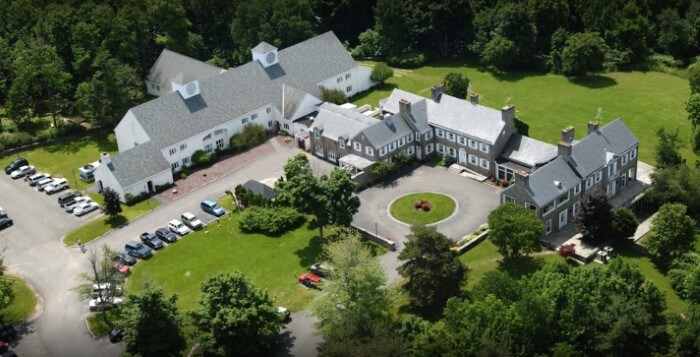 12 Lily Lake Road, Waverly, Pennsylvania, 18471
Geisinger Marworth is a chemical dependency rehab facility that provides residential treatment services and a wide range of therapies and substance abuse treatment modalities. They are an all-inclusive facility, providing programs to individuals of all ages, races, and financial situations. Each program is personalized to the specific client and may include services such as recreation therapy, addiction education classes, gender-specific group sessions, nutrition education, relapse prevention skill-building, acupuncture, talk therapies, CBT, medication assistance, and trauma therapies. Because they provide whole-person treatments, available recreational activities include therapeutic fitness, team-building activities, sports, nature activities, arts and crafts, and more. Admissions specialists work with every single client to find a payment plan that works for their individual financial situation.
Levels of Care
Detox, Inpatient Detox, Inpatient Treatment, IOP, MAT, PHP, Residential Treatment
---
Saint Joseph Institute for Addiction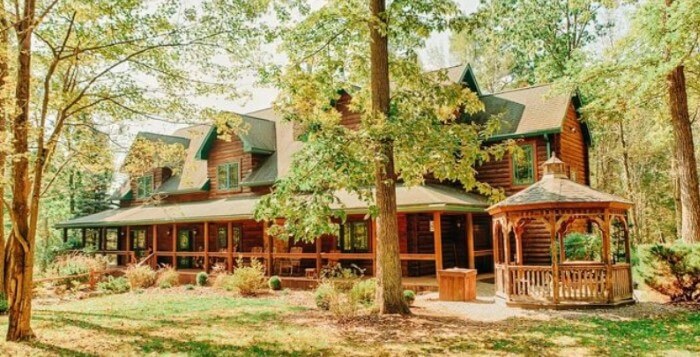 134 Jacobs Way, Port Matilda, Pennsylvania, 16870
With regard to treating substance abuse, treatment teams through the Saint Joseph Institute treat each individual client as a unique individual, provide programs that address each person as a whole, and work to prepare all of their clients for life outside of rehab. This facility is located in a private, secluded location and resembles a log cabin. The goal is to provide each client with a healing environment where their total focus is on their individual recovery journey. Residents have access to shared living spaces, indoor and outdoor recreational areas, nature trails, a pool, a library, a fully equipped gym, and gourmet meals. Treatment services include a combination of 12-step programs, individual counseling, addiction education, nutritional guidance, therapeutic fitness, spiritual guidance, pain management, continuing care planning, and various holistic treatments. Clients play an active role in determining which services they want to participate in, how long their plan lasts, and which direction their program takes.
Levels of Care
MAT, Inpatient Treatment, Detox
---
Pocono Mountain Recovery Center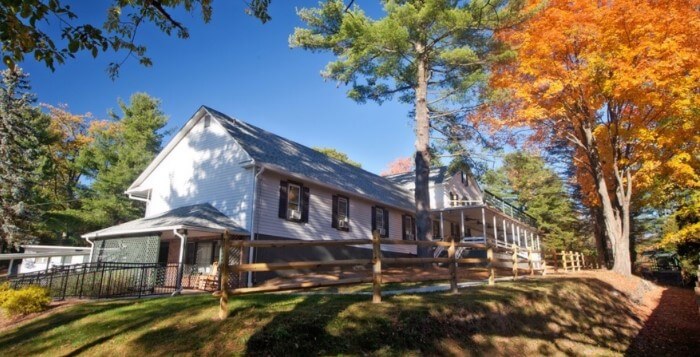 3437 Route 715, Henryville, Pennsylvania, 18332
Residential programs offered through Pocono Mountain Recovery are all based on 12-step philosophies and are tailored to the specific client and their needs. Because they are able to provide access to a full continuum of care, clients can begin this process with the highest level of supervision and work their way down as they become more comfortable with increased independence. Much of the programs will involve 12-step work, required meetings, educational lectures, and skill training. Clients will also have access to other services, including individual therapy, various support groups, medication management, family-inclusive programs, and experiential activities. Clients will use yoga, meditation, art therapy, and mindfulness training to develop healthier habits, coping skills, and communication skills.
Levels of Care
MAT, IOP, Outpatient, Sober Living, Inpatient Treatment, PHP, Detox
---
Livengrin Foundation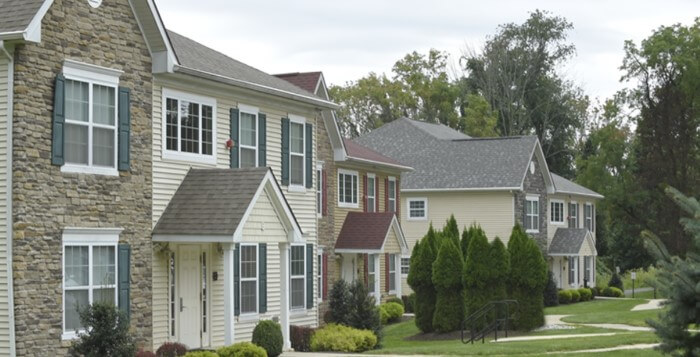 800 Manor Drive, Washington, Pennsylvania, 15301
Livengrin is a non-profit treatment center that provides comprehensive treatment services and long-term support for high-risk individuals in the community who are in need of care. Their programs combine evidence-based services with various holistic or adventure-based activities in order to treat each client as a whole and provide them with skills that can be used to promote long-term sobriety and overall wellness. Their inpatient treatment program includes therapies such as individual counseling, gender-specific group therapy, family counseling groups, 12-Step recovery practices, equine therapy, and they also provide spiritual counselors. Livengrin also provides special focus groups for healthcare workers and first responders.
Levels of Care
Detox, Inpatient Detox, Inpatient Treatment, IOP, MAT, PHP, Sober Living
---
Standards For Inclusion
Each addiction treatment center on this page has: (a) The Gold Seal of Approval from the Joint Commission for addiction services, CARF Accreditation, and/or has been verified by SAMHSA (b) Composite online review score of 3.2/5 stars or better, (c) Robust substance abuse treatment programs.
We assign letter grades to each center based on their cumulative online review ratings:
A = 4.3 – 5 Stars

B = 3.5 – 4.2 Stars

C = 2.6 – 3.4 Stars

D = 2 – 2.5 Stars

F = 2 Stars
Find More Facilities Nearby