Browse Rehabilitation Centers in
North Carolina
Carolina Recovery Solutions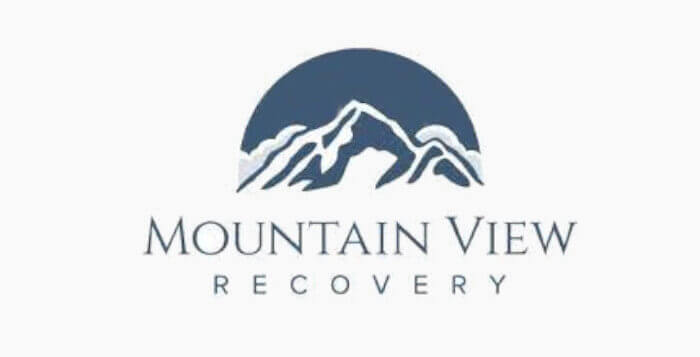 901 Old Mars Hill Highway Suite 5, Weaverville, North Carolina, 28787
This treatment facility prioritizes whole-person approaches to substance abuse, providing each client with a comprehensive program that combines a variety of therapies and other services in order to address all areas of their life. Clients have access to medication-assisted treatments if they need help controlling withdrawal symptoms. Other available services include cognitive behavioral therapy, dialectical behavior therapy, rational emotive behavior therapy, adventure therapy, yoga, acupuncture, and medication management. Other services may be provided, but clients will need to work with their specific clinician and treatment team to design a program fit with therapies that address their individual needs and goals.
Levels of Care
Detox, IOP, MAT, Outpatient
---
Midwood Addiction Treatment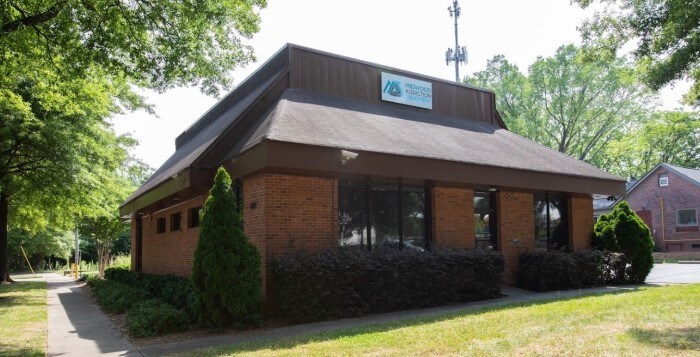 1111 The Plaza, Charlotte, North Carolina, 28205
Because Midwood Addiction Treatment only offers outpatient levels of care, clients are given structured programs that fit into their schedules and allow these individuals to have some personal responsibility and freedom. Each treatment plan depends entirely on the client but may include trauma-informed recovery therapy, individual and group counseling, CBT, art therapy, yoga, meditation, adventure therapy, equine-assisted therapy, EMDR, life skill development, relapse prevention, motivational training, spiritual groups, and case management services. Overall wellness is the main priority of Midwood Addiction as clients are provided with services that treat mind, body, and soul. Midwood Addiction works with most health insurance providers and can work with their clients to find a financial program that works best for them.
Levels of Care
IOP, MAT, Outpatient, Partial Hospitalization, Sober Living
---
Oasis Recovery Center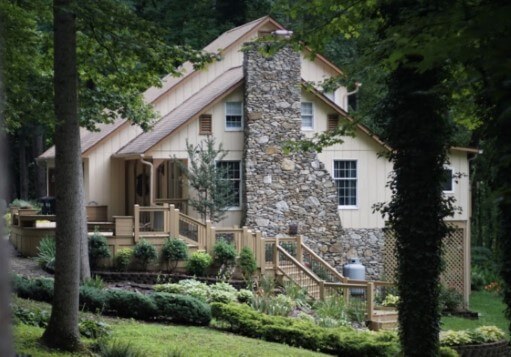 191 Charlotte Street, Asheville, North Carolina, 28801
Oasis Recovery Center is a well-rounded facility that provides clients with a whole-person, mindfulness-based treatment program that addresses substance use through a variety of programs. Clients spend time educating themselves on addiction and how it has affected their entire life, and then they work with their addiction treatment team to design a program that addresses all of their needs and recovery goals. As a North Carolina drug rehab, they provide a wide range of gender-specific services to men and women. IOP allows individuals to fit therapy around their busy schedules while still being provided with a supportive community.
Levels of Care
Aftercare, IOP, MAT, PHP, Residential Treatment, Sober Living
---
Julian F. Keith Alcohol and Drug Abuse Treatment Center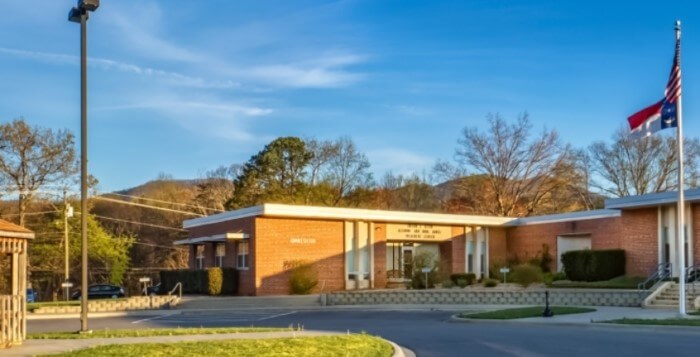 201 Tabernacle Road, Black Mountain, North Carolina, 28711
The JFK Alcohol and Drug Abuse Treatment Center is a state-run rehab program in North Carolina that provides intensive levels of care to men and women who need help. Along with 24-hour medical supervision, clients are provided with group therapy, medication assistance, nutritional guidance, family therapy, and various recreational therapies. Clients are helped regardless of their financial situation, meaning that all program costs are determined on a sliding fee scale and no individual will be turned away if they are unable to pay. The JFK Treatment Center is meant to provide crisis stabilization services as well as help clients deal with possible cravings or withdrawals as safely as possible. Once that has been completed and the client has participated in a variable length of treatment, the addiction experts at JFK will focus on community reintegration programs that connect their clients with their peers and help them find support outside of the rehab facility.
Levels of Care
MAT, Inpatient Treatment, Detox
---
Crossroads of Shelby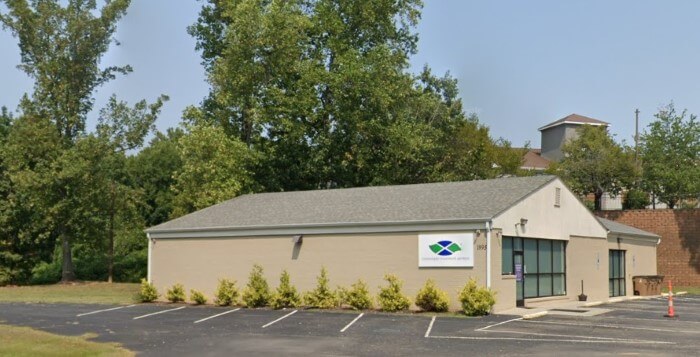 1895 East Dixon Boulevard, Shelby, North Carolina, 28152
Crossroads of Shelby is a short-term medication-assisted treatment program that offers both Methadone and Suboxone to minimize withdrawal symptoms that might be making the recovery process more difficult for each client. They will also have access to counseling services and coordination with other facilities if the client requires more intensive care. Though they may work with individuals suffering from alcohol addiction, Crossroads primarily helps people affected by opioid use disorders. This addiction treatment center accepts private health insurance, Medicare, and Medicaid.
Levels of Care
MAT, Outpatient
---
Caring Services – High Point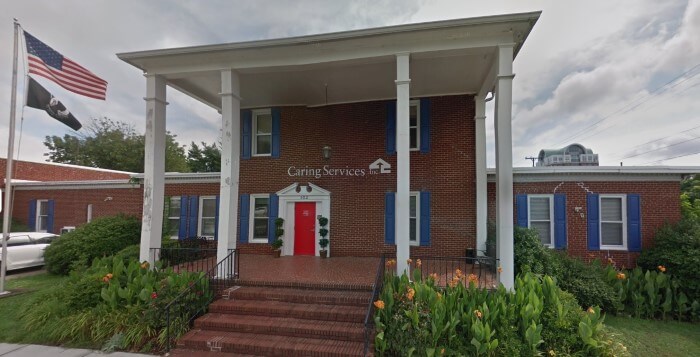 102 Chestnut Drive, High Point, North Carolina, 27262
Caring Services primarily offers holistic substance abuse treatment services to adult men and women who struggle with dependency issues and require programs that address all areas of their life. Their outpatient treatment options include motivational interviewing, cognitive behavioral therapy, mindfulness training, dialectical behavior therapy, anger management classes, individual therapy, group therapy, family education, relapse prevention, and life skill development. The number of hours that each client is required to participate in each week will vary depending on their level of need and length of treatment. Because this is an outpatient facility, clients are able to live in their own homes. But, for individuals who wish to live in a more supportive, sober environment, Caring Services provides access to transitional housing options.
Levels of Care
IOP, Outpatient, Sober Living
---
Silver Ridge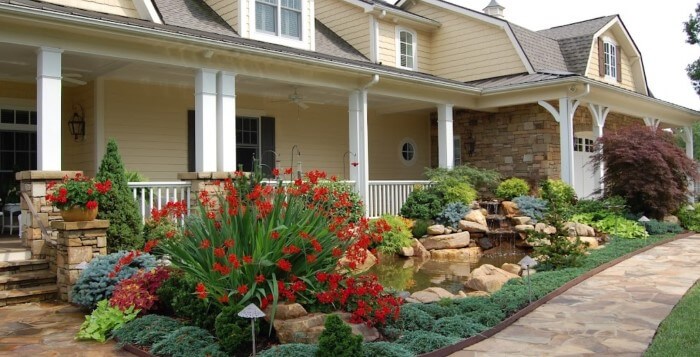 183 Old Turnpike Road, Mills River, North Carolina, 28759
Silver Ridge works specifically with adults living in the Blue Ridge area who struggle with substance use disorders and are in need of behavioral health disorder treatment. Silver Ridge is part of the Pyramid Healthcare network and offers individualized programs that include a variety of services meant to address every aspect of the client's life. While enrolled in this recovery program, clients will participate in services such as family therapy, group therapy, mindfulness, equine-assisted therapy, yoga, motivational interviewing, and psychoeducation. Other services may be available on an as needs basis, and clients will work closely with members of their treatment team to design a program that best fits their needs. Clients will also receive nutritional guidance, acceptance and commitment therapy, medication assistance, a midlife development model, and trauma-informed therapies. As an inpatient drug rehab facility, Silver Ridge aims to prepare clients for a successful life and overall wellness.
Levels of Care
MAT, Residential Treatment
---
Premier Treatment Specialists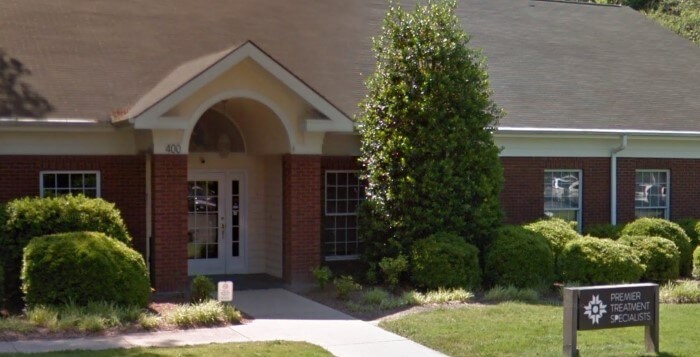 400 Beverly Hanks Center, Hendersonville, North Carolina, 28792
Premier Treatment Specialists is a private, outpatient addiction recovery program that offers medication assistance to adults struggling with opioid abuse. Along with receiving medication, clients will also participate in a variety of individual and group counseling services that address all of their needs. The goal of this type of drug treatment is to increase the client's motivation for change. Services are supported by Medicaid or are offered for free to the individual who needs help. Clients are also encouraged to include their loved ones or family members throughout the treatment process as it can also increase motivation and help rebuild the entire family unit.
Levels of Care
MAT, Outpatient
---
Wilmington Treatment Center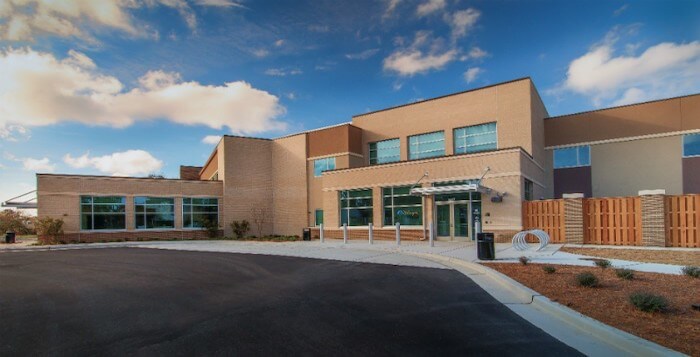 2520 Troy Drive, Wilmington, North Carolina, 28401
Wilmington Treatment Center is an evidence-based program that was started by a group of individuals who personally understand the struggles of addiction. Clients work with a multidisciplinary team of addiction experts who are dedicated in helping each person receive the care and treatment they need in order to heal. Though each plan looks different for each person, some of the available treatment services include individual therapy, group therapy, medication management, recreational therapy, community meetings, CBT, trauma-informed care, Gorski's relapse, SMART Recovery, auricular acupuncture, reiki, and family therapies. Wilmington Treatment Center also emphasizes recreational activities such as ropes courses, beach outings, 12-step outings, sports, and other activities. Wilmington Treatment Center also offers services specifically designed for individuals in the military.
Levels of Care
MAT, Outpatient, PHP, Detox
---
Monarch – Abermarle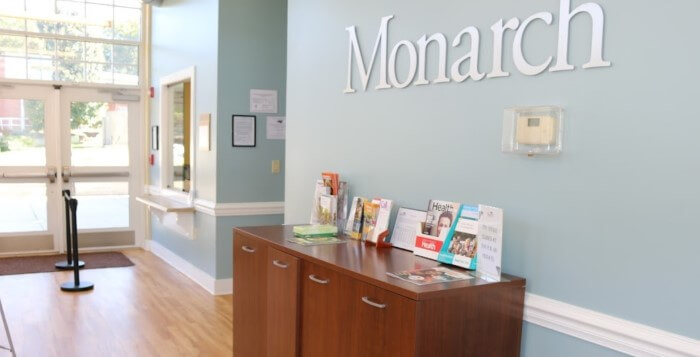 350 Pee Dee Avenue, Albemarle, North Carolina, 28001
Monarch provides trauma-informed care to people struggling with both substance abuse and mental health conditions. They offer a wide away of programs and levels of care to ensure that each person seeking help receives the help necessary in order to grow and remain sober long-term. Services are totally individualized to the specific person, but the overarching goal of treatment through this program is to help clients develop skills that can then be used outside of treatment to ensure clients maintain their sobriety and live supportive lives. Programs include education, evidence-based therapies, crisis services, and so much more. As a community program, clients work with their peers and members of the community to create a support system that is able to help long-after treatment has ended.
Levels of Care
MAT, Outpatient, PHP, Residential Treatment
---
Residential Treatment Services of Alamance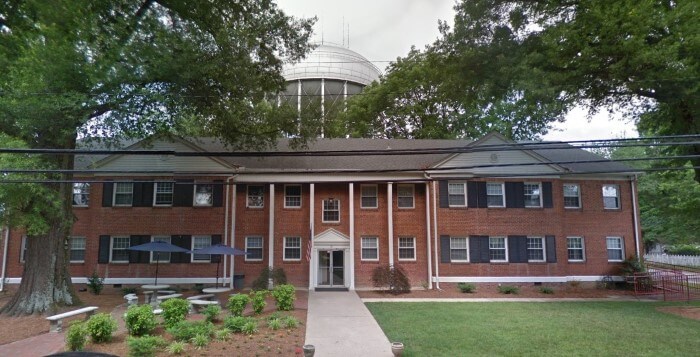 136 Hall Avenue, Burlington, North Carolina, 27217
This specific treatment facility is a non-profit organization that offers intensive 24-hour supervision to each of its residents seeking help for substance abuse disorders. They work with both adult men and adult women struggling with drug or alcohol addiction, offering services such as non-hospital detox, crisis interventions, various therapies, and psychiatric care. Other treatment options may be available depending on the client, but the overall goal is to allow each individual to design a treatment program that best fits their individual needs.
Levels of Care
Detox, MAT, Residential Treatment
---
Cognitive Connection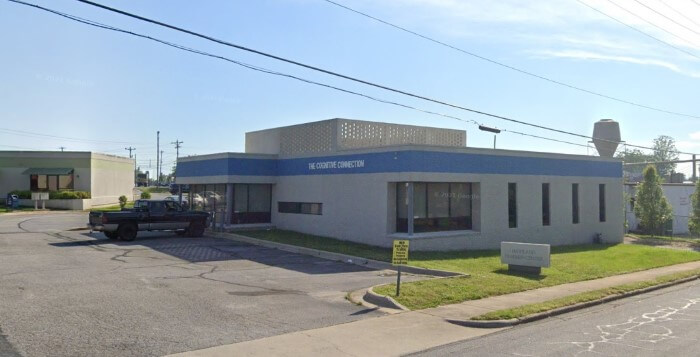 929 15th Street NE, Hickory, North Carolina, 28601
Cognitive Connection prioritizes addiction treatment through education, skill development, and training. They work with both adults and adolescents while also incorporating family members and loved ones throughout the entire process in order to address even the home life of the client. Each client will begin with an assessment to help their clinician and other members of their treatment team decide which services will be the most effective in treating their specific conditions. Available treatment services through Cognitive Connection consist of evidence-based therapies, employment assistance, cognitive behavioral interventions, social skill development, critical thinking and problem solving, peer support services, relapse prevention, group therapy, one-on-one sessions, family programs, and DWI services. For clients who struggle with addiction to opioids, heroin, prescription painkillers, and even Methadone, Cognitive Connection offers a Suboxone MAT program that can help these individuals deal with symptoms of withdrawal that are making recovery more difficult. Clients may also receive a referral to different, longer-term programs if they require more specific help.
Levels of Care
IOP, MAT, Outpatient
---
Freedom House Recovery Center – Chapel Hill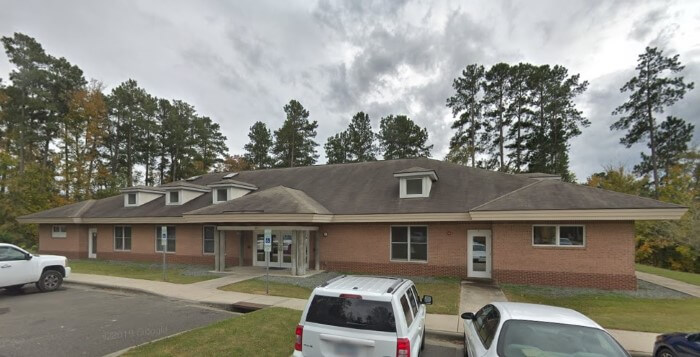 104 New Stateside Drive, Chapel Hill, North Carolina, 27516
Freedom House Recovery Center is a nonprofit organization that began as a halfway house and now operates as an outpatient substance abuse and mental health treatment facility. They provide access to a variety of different treatment services catered to the needs of their adult and adolescent clients. Freedom House also works with children who may be struggling with behavioral health problems or who live in a home where drugs and alcohol are present and affect them. Treatment options may include various forms of therapy, peer programs, medication management, parent classes, crisis interventions, and more. The Chapel Hill location provides residential services to their adult clients, while children and adolescents are only treated on an outpatient basis. Though they do focus on addressing these conditions through evidence-based services, clients may also have access to holistic treatment options as well.
Levels of Care
Detox, MAT, Outpatient, Residential Treatment, Sober Living
---
UNC Coastal Plain Hospital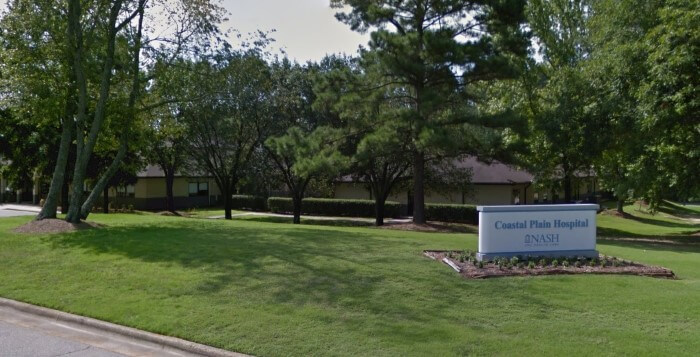 2301 Medpark Drive, Rocky Mount, North Carolina, 27804
UNC Coastal Plains offers inpatient treatment programs as well as medication-assisted treatments when necessary. By providing these services on an inpatient basis, clients are able to receive 24-hour medical care and supervision, meaning that they will detox and heal in the safest and most comfortable way possible, surrounded by people who understand their needs and have the expertise to help them. Treatments will utilize a combination of medication management, individual and group therapies, family education services, nutritional guidance, recreational therapy, on-site 12-step support groups, and relapse prevention training. Clients will also work with their treatment team to plan for discharge. UNC offers aftercare programs that allow their clients to continue receiving support after their program has ended, especially in crisis situations.
Levels of Care
Aftercare, Detox, Inpatient Treatment, MAT
---
Standards For Inclusion
Each addiction treatment center on this page has: (a) The Gold Seal of Approval from the Joint Commission for addiction services, CARF Accreditation, and/or has been verified by SAMHSA (b) Composite online review score of 2.4/5 stars or better, (c) Robust substance abuse treatment programs.
We assign letter grades to each center based on their cumulative online review ratings:
A = 4.3 – 5 Stars

B = 3.5 – 4.2 Stars

C = 2.6 – 3.4 Stars

D = 2 – 2.5 Stars

F = 2 Stars
Find More Facilities Nearby
North Carolina Addiction Recovery Support
Alcoholics Anonymous North Carolina: This website provides North Carolina residents with access to locations and times for all AA meetings across the state. Residents will also have access to other resources and community events. These meetings are often a critical piece of the recovery journey for anyone struggling with addiction and may be used before, during, or after admission to a treatment program.

Narcotics Anonymous North Carolina: Similar to AA meetings, Narcotics Anonymous provides statewide support to North Carolina residents who need 12-step support for drug addiction. This website allows individuals to find meetings nearest to their location as well as other events and resources that may be helpful.

Al-Anon North Carolina: Al-Anon meetings can be an extremely helpful tool for friends and family members of individuals dealing with drug or alcohol addiction. This website offers times and locations across North Carolina. Here, loved ones are able to educate themselves on addiction, learn coping mechanisms, and talk with other individuals experiencing similar situations.

More Powerful North Carolina: This addiction resource website offers everything from syringe drop boxes to referrals for treatment to information about the current opioid epidemic in the U.S. North Carolina residents can use this website to remain informed and find overdose prevention and harm reduction resources.