Browse Rehabilitation Centers in
Hawaii
Aloha House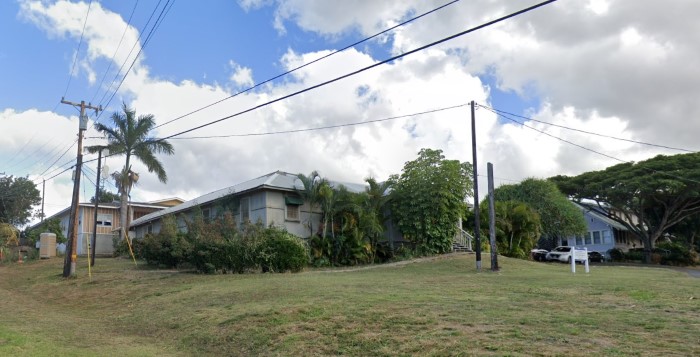 200 Ike Drive, Makawao, Hawaii, 96768
Aloha House, which belongs to the Maui Behavioral Health Resources Corporation, is a non-profit organization that provides a full continuum of care to adults suffering from any type of dependency issue. Each individual will begin with the intake process, participating in an assessment that allows their clinician to get a feel for the client's needs and recovery goals. Most of the programs will combine different group therapies with individual counseling. This gives each client the chance to work independently with their team while also working with their peers to discuss different topics such as communication, relationships, coping skills, and accountability. All clients will participate in community outreach programs and services such as family therapy, support groups, addiction education, and some other activities that may help the individual heal.
Levels of Care
Inpatient Treatment, Outpatient
---
Habilitat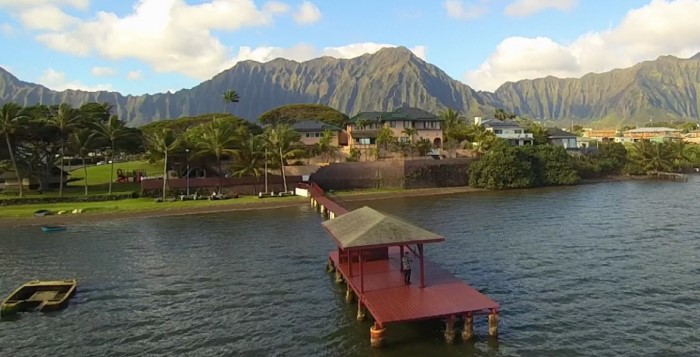 45-035 Kuhonu Place, Kaneohe, Hawaii, 96744
Habilitat is a long-term residential program that offers each client a safe, healing environment where they can regain motivation for change and work towards a life of long-term sobriety. While participating in their individualized treatment program, clients may also have access to academic programs or work alongside different therapies and group work that makes up most of the treatment. Through these programs, clients will develop different coping techniques, learn how to manage their triggers, and work with their peers to develop healthy relationships. Some of the available treatment options include addiction education, life skill training, nutritional guidance, therapeutic fitness, vocational training, and aftercare planning. Residents of Habilitat will have access to a fitness center, an aerobics studio, boats, gardens, outdoor recreational areas, and more.
Levels of Care
MAT, Residential Treatment
Editorial Note
Though Habilitat is not an accredited recovery center, we did choose to include them in our list of best rehabs for Hawaii because of their Google reviews. Being accredited does not necessarily mean that the programs offered are good or bad, so it is important to look at other factors as well and make a decision based on the entire picture of the facility.
---
Hawaii Island Recovery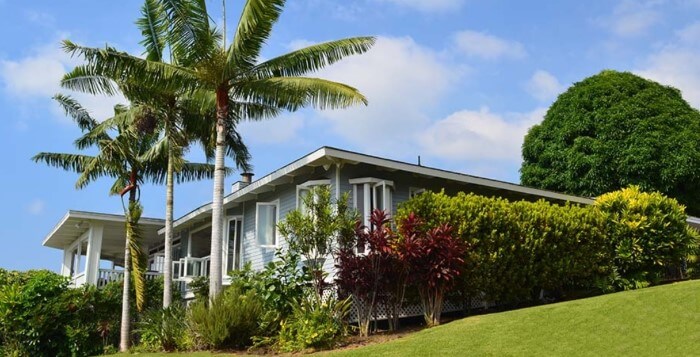 75-170 Hualalai Road Suite C-311A, Kailua Kona, Hawaii, 96740
Hawaii Island Recovery is an evidence-based substance abuse treatment facility that provides customized plans to about 8 individuals at one time. Because they work with so few clients at one time, clinicians are able to commit more time and energy to treat each individual. Residential treatment lasts on average between 30 and 90 days but may continue longer if the client and clinician determine more time is necessary. Each program is customized to the individual client and may include some combination of EMDR, cognitive behavioral therapy, neurolinguistic programming, emotional freedom, ocean-based experiential therapies, medicine walks, and so much more. Clients will also work with their assigned case managers throughout this process and use more holistic options, including acupuncture or mindfulness, to treat the entire person as a whole. The outpatient treatments and aftercare programs are also important as forms of continuing support.
Levels of Care
Detox, MAT, Outpatient, Residential Treatment
---
Hina Mauka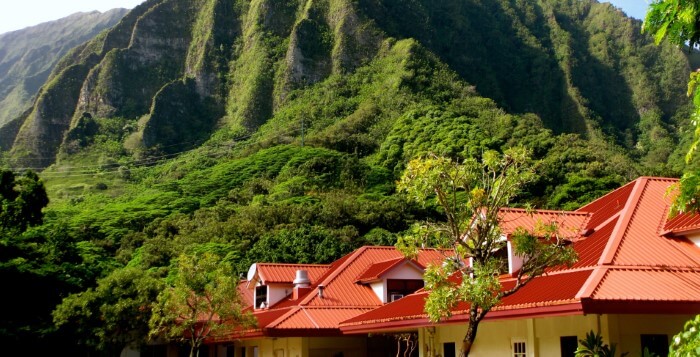 45-845 Pookela Street, Kaneohe, Hawaii, 96744
Hina Mauka works with adults, young adults, and adolescents to provide treatment services for drug use and alcohol addiction that are comprehensive and inclusive of the entire family as a whole. They emphasize individualized treatment plans because they know that each person's substance abuse and mental health conditions are different and that treatment varies to address specific needs and goals. Clients play an active role in developing their plans as well as modifying them as their needs change throughout the recovery process. While each individual will receive treatment based on their substance use disorder, clients will also have access to primary healthcare services. Other options include individual counseling, nutritional guidance, group therapies, education, recreational activities, coping skill development, and case management.
Levels of Care
Aftercare, Detox, IOP, MAT, Partial Hospitalization, Residential Treatment
---
Hope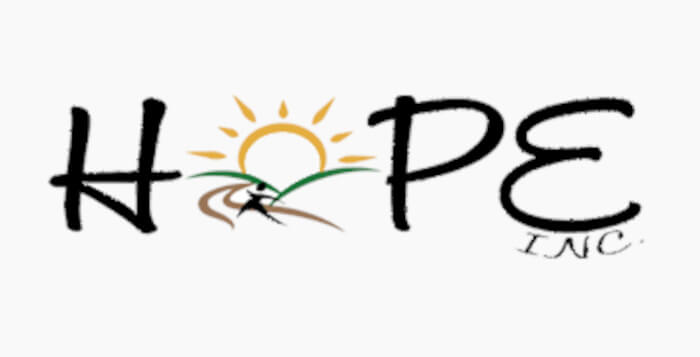 634 Kilani Avenue, Wahiawa, Hawaii, 96786
Hope is a local addiction treatment center that promotes total wellness within each of their clients through a variety of services. This facility does work with individuals of all ages, providing access to culturally-inclusive services. Through psychotherapy and intensive assessments with an assigned clinician, programs are able to address the needs of the individual client while also being provided with the necessary coping skills for maintaining sobriety long-term. Some of the available treatment services include anger management training, relapse prevention, group therapies, and case management. Accepted forms of payment include different health insurance providers and self-pay.
Levels of Care
IOP, PHP, Residential Treatment
---
Lokahi Treatment Centers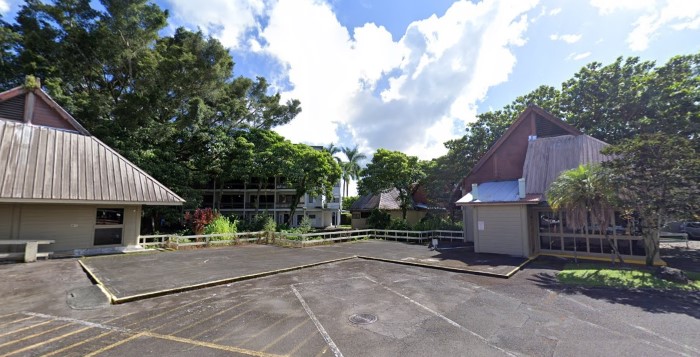 400 Hualani Street Building 10, Suite 195-B, Hilo, Hawaii, 96720
This drug and alcohol rehab center provides community-based treatments in order to address the entire client, including any co-occurring mental health problems or anger issues. Lokahi is an outpatient rehab facility, offering their clients flexible and affordable schedules that they are able to fit into their everyday life. Clients will be assessed, and then a program is designed based on that assessment. Options include domestic violence interventions, anger management classes, different prevention programs, gender-specific support groups, family therapy, individual counseling, and medication management. This facility does accept most health insurance providers.
Levels of Care
Outpatient
Editorial Note
This drug and alcohol abuse treatment center has fewer than 10 reviews on Google, so it is important not to use this as the only method in determining its trustworthiness. We chose to include it in our list of best Hawaiian rehabs because of its accreditation by CARF and available programs.
---
The Salvation Army Addiction Treatment Services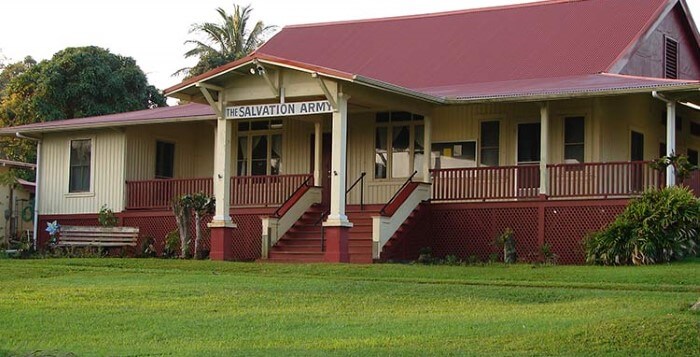 3624 Waokanaka Street, Honolulu, Hawaii, 96817
The Salvation Army provides residents of Hawaii access to family-based treatment services that address the emotional, spiritual, and physical aspects of each individual. Each program has its own length required by clients, but the overall length of the entire recovery process depends entirely on the client and the clinician they work with. Available services include medical monitoring, addiction education, case management, various therapeutic services, and support groups. As a family-inclusive program, clients are encouraged to include their loved ones throughout every part of the recovery process. Including family members allows men and women the chance to address any shortcomings within the home that need to be treated alongside the specific individual. Along with the specific services that address addiction, The Salvation Army also offers access to supportive housing, nutritional guidance, and employment assistance.
Levels of Care
Detox, IOP, Partial Hospitalization, Residential Treatment, Sober Living
Editorial Note
This treatment program has fewer than 10 Google reviews, but they are accredited by CARF and this is why we have chosen to include them in this list.
---
Bobby Benson Center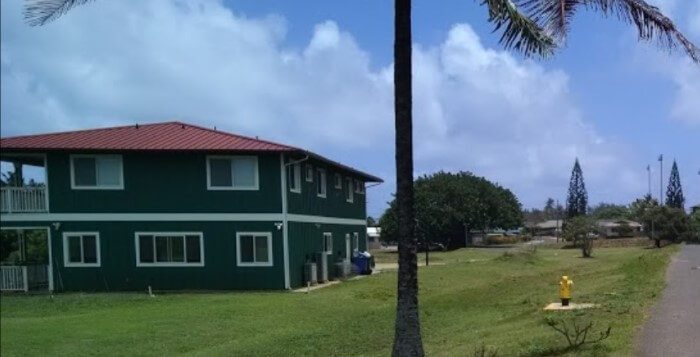 56-660 Kamehameha Highway, Kahuku, Hawaii, 96731
The Bobby Benson Center is an addiction treatment program specific to adolescents who are in need of comprehensive, supportive daily schedules that promote long-term sobriety while also equipping each individual with the skills necessary for preventing any future relapses. All of the available services are trauma-informed and sensitive to the underlying conditions or past traumas that may also be occurring. The treatment program each client participates in combines holistic therapies, evidence-based treatments, and community reinforcement to make the most well-rounded program possible. This includes individual therapy, support groups, family therapy, and education. In order to keep treatment as accessible and affordable as possible, the Bobby Benson Center accepts many different forms of payment, including several forms of health insurance.
Levels of Care
Residential Treatment
Editorial Note
The Bobby Benson Center has less than 10 reviews on Google, and very few of them were left recently. This is important to keep in mind when deciding which treatment facility is best for you or for your children. More research is needed when it comes to determining if these reviews have merit.
---
Naval Health Clinic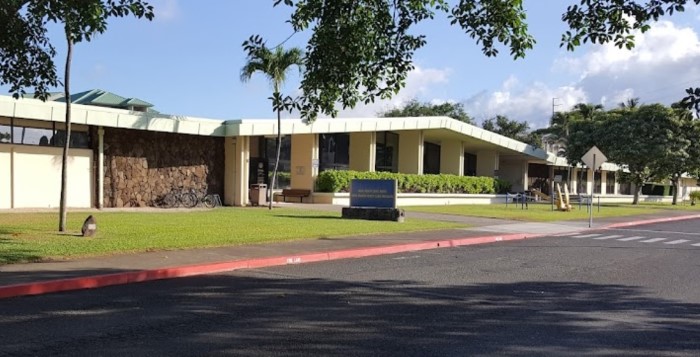 1253 Makalapa Road Building 1535, Honolulu, Hawaii, 96860
The Naval Health Clinic provides primary healthcare and behavioral health treatment services to active duty individuals. Their substance abuse and mental health services include medication management, cognitive behavioral therapy, cognitive processing, accelerated resolution therapy, dialectical behavior therapy, support groups, and more. Because these services are specific to members in active duty military, they will address any traumas that have been caused and work to equip each individual with coping techniques necessary for continued success. Their drug abuse division provides only the most supportive services to ensure that each client may return to their post healed.
Levels of Care
IOP, Outpatient
---
Behavioral Health Hawaii
1325 South Kihei Road Suite 215, Kihei, Hawaii, 96753
Behavioral Health Hawaii is a comprehensive outpatient treatment program that promotes the use of flexible schedules in order to fit recovery into each client's everyday life. Available treatments include skill development, behavior modification, case management, individual therapy, group therapies, medication assistance for opioid abuse, addiction education, various forms of counseling, relapse prevention training, case management, and various other therapeutic activities. All clients will also be encouraged to participate in continuing care services that help provide long-term support. For clients struggling with addiction to opioids or alcohol, medical detoxification services are provided to give each client medical support and care while undergoing this process.
Levels of Care
Detox, MAT, Outpatient, PHP
Editorial Note
There were not enough reviews on Google for us to give this particular rehab facility an unbiased review score. Because of that, we have chosen to base our judgment of this facility on their accreditation and available resources to men and women in need of affordable treatment options.
---
Standards For Inclusion
Each addiction treatment center on this page has: (a) The Gold Seal of Approval from the Joint Commission for addiction services, CARF Accreditation, and/or has been verified by SAMHSA (b) Composite online review score of 2.4/5 stars or better, (c) Robust substance abuse treatment programs.
We assign letter grades to each center based on their cumulative online review ratings:
A = 4.3 – 5 Stars

B = 3.5 – 4.2 Stars

C = 2.6 – 3.4 Stars

D = 2 – 2.5 Stars

F = 2 Stars
Find More Facilities Nearby
Hawaii Addiction Recovery Support
Oahu Alcoholics Anonymous: This website provides Hawaii residents with access to different AA meeting options in the area. Information is provided about the times, locations, and topics discussed at these meetings in order to give Hawaiian residents access to supportive groups that can provide long-term care.

Narcotics Anonymous Hawaii: For men and women living in Hawaii who need support with their addiction recovery, this website offers access to meeting times and locations. These meetings connect peers with other members of their community, allowing them to discuss their experiences and hold one another accountable for this entire process.

Alcohol and Drug Abuse Division of Hawaii: This government-led website provides residents of Hawaii with access to helpful resources and information regarding the addiction treatment options available on the island. Clients will have access to different treatment options, helplines, and different substance abuse resources.